Creed Viking was released in 2017, and when only the pictures of this mysterious tale came out, the hype and expectations that were set from that moment were huge.
There were many people who thought that Creed Viking is only a scam and that the real fragrance will never come out, but when it actually happened. Unfortunately, it never met expectations. It may be that it was overhyped, it may be that expectations were too high but one thing is sure — Creed Viking became a victim of unfounded criticism and the hype around it quickly faded away.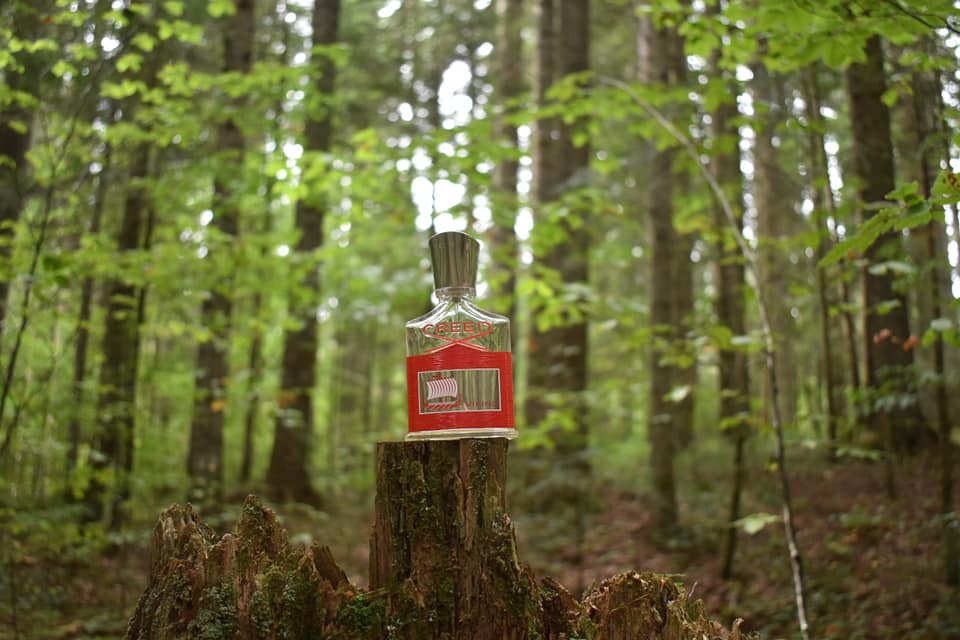 However, I believe that Creed Viking does deserve the review — even though fragrance communities were so disappointed, Creed was always the house that was a subject of controversy, and besides that, their perfumes have a story to tell.
The speculations that people created and their beliefs that Viking is arriving to take the throne from the Aventus made it almost impossible for Creed to, basically, outbest themselves.
Viking didn't have the chance to tell its story… Or it truly had the intention to get take the throne from Aventus and just failed? Let's see in this review!
Disclaimer: This review is about Creed Viking, not Creed Viking Cologne which came out in 2021. Also, even though the review below is done by the expert, it doesn't necessarily mean your nose will agree with the information provided.
What Does Creed Viking Smells Like?
Creed Viking smells like a clean, spicy, and fresh fragrance, often reminding people of the clean smell of clothes with traces of mint, but also as the popular smell of the 80s.
According to Creed's website, notes pyramid is:
Top notes:
Pink Peppercorn
Calabrian Bergamot
Sicilian Lemon
Heart notes:
Bulgarian Rose
Peppercorn
Peppermint
Base notes:
Lavandin Absolute
Indian Sandalwood
Haitian Vetiver
Indian Patchouli
To me, Viking has a beautiful, citrusy opening that blended very well the lemon and bergamot with pink peppercorn – this composition smells amazingly fresh, spicy, and sweet.
Viking is a fragrance that is really going to several phases and the initial smell that you get will last for about 20 to 30 minutes — after that, the initial citrusy scent leaves the room and the greenish and woody aura is entering the game.
The peppercorn alongside mint will still be noticeable even when the fragrance completely dries down, but it will not be as strong as it was at the opening.
That dry down is getting more of a masculine, earthy type of smell, something spicy and classy, but still not fully evolved into a woody scent that this fragrance is supposed to be.
After one hour or so, the base notes are fighting through, and Creed Viking reaches its final destination.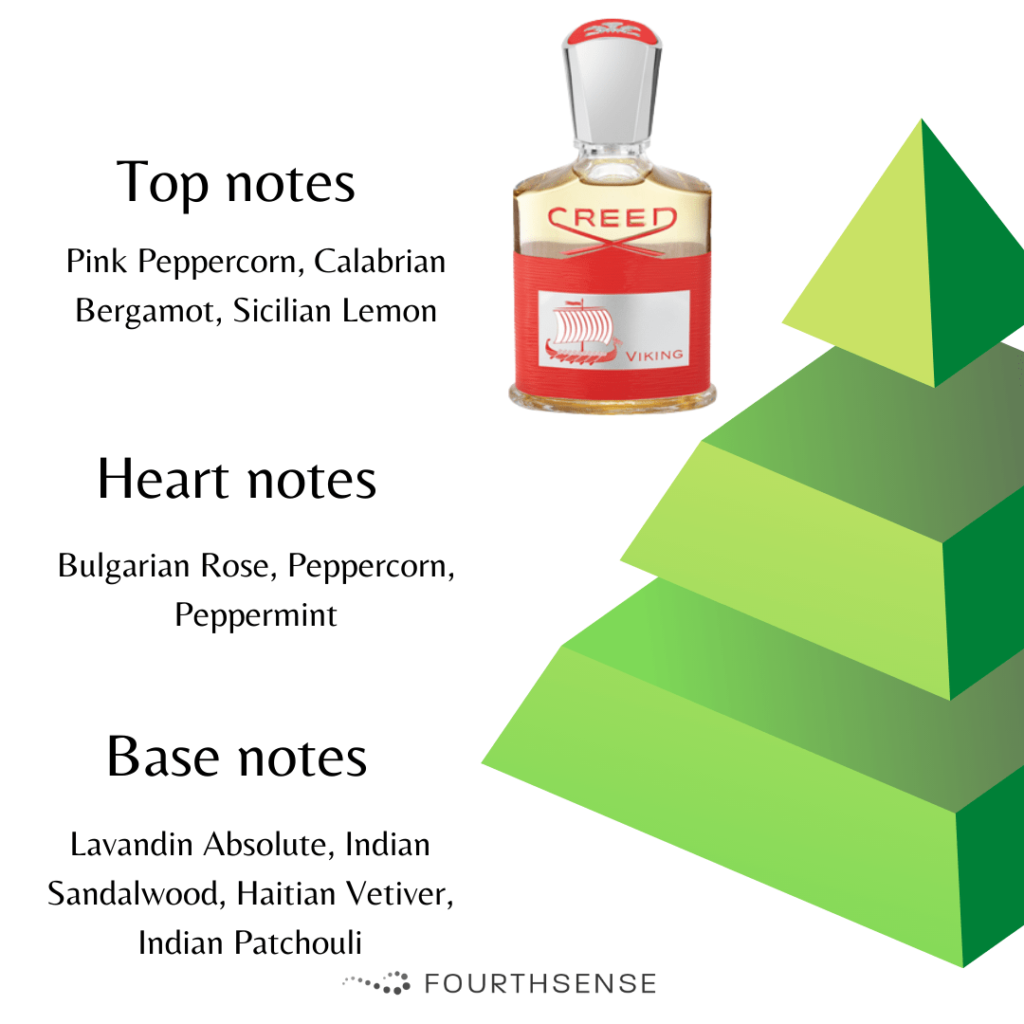 The final outcome is a very masculine, smooth, and fresh spicy scent. I cannot really validate the rose note, even though many people said they do catch on to it.
Viking has been compared to aftershave scents, and at first, I was surprised because we are talking about luxurious, prestige Creed fragrance, but I do see where are these comments coming from.
Because of its classiness and cleanness, this fragrance does remind a little bit of Old Spice, for example, but in a much richer, powerful, and lavish way. So, you have no reason to worry about it — Viking smells beautiful and should not be compared with Aventus, as two of them tell completely different stories.
How Long Creed Viking Lasts?
Creed Viking has above average longevity and it will last approximately 8+ hours, while projection is leaning more towards moderate level so Viking will perform well in the first one to two hours.
When it comes to performance, nothing can be 100% trustworthy since your skin can react to Viking totally different than mine, but from my experience, and from discussions with other experts who tried Creed Viking, the longevity is pretty good and it will last for 8+ hours, which is fair (considering the price).
Projection is something that many people find offensively poor since Viking will project great in the first hour or two hours maximum, which is pretty moderate, especially for Creed house.
After 4 to 5 hours, this fragrance sits very tight to the skin and someone must come really close to you in order to catch the scent.
Extending and improving the performance of your fragrance is definitely something you can do, and if you want to learn it check out our list of best ways to get the most out of your fragrance performance-wise!
I love the way Viking makes people feel classy and elegant and that can be a reason why we make compromises with this fragrance — it simply gives a unique feeling.
One interesting detail many people reported is that older batches (2017 and 2018) will last longer and have better projection. His first bottle that he got back in 2018 could last for at least 11 hours and it projected amazingly good in the first 3 to 4 hours.  
Creed probably reformulated the Viking (as there was mint in the opening back then) in order to increase sales of their new fragrance Creed Viking Cologne, but it is what it is — today's Viking does give you plenty to enjoy with.
When To Wear Creed Viking?
Creed Viking is a very versatile fragrance and is nearly a year-round scent that works great for both day and night experiences and for almost any occasion you decide to wear it on.
A great advantage that this fragrance has is its wide versatility and when I say wide, I mean it as a fragrance wearable every day straight. If I had to choose the period of the year, then I would lean more towards the colder days (so fall and winter), but spring and slightly cooler summer days will also work great.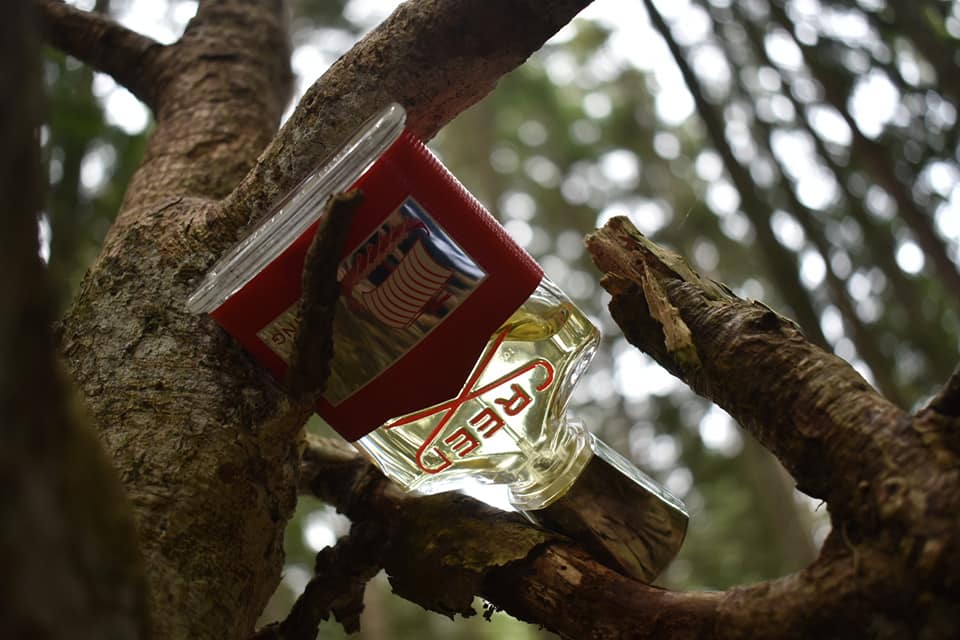 The occasions are also endless, so it's a scent you will wear in the office in the morning, followed by a casual coffee break, and then you can easily apply it again for the night date as well.
When it comes to age preferences, I cannot really imagine some younger population wearing it since it's missing that young, playful, and challenging type of scent — it's more of a classy and clean smell perfectly made for more mature men who want to leave an impression of a real gentleman.
And what you are probably wondering is if the Viking is a compliment getter? Yes, it is a good compliment getter, but it's in the top 10 or 20 — it smells amazing but it will probably be complimented more by the mature population. It's not a fragrance that will punch you in the face and leave you breathless, but it will still get you everywhere!
How Many Sprays of Creed Viking is Enough?
4 to 6 sprays of Creed Viking will be enough for optimal projection and longevity, but since you will probably have to apply it a few times during the day, do not bother overapplying it as you won't improve its performance.
In between 4 and 6 sprays will be enough to achieve the full potential of Creed Viking and even if you apply more, you will not gain on projection or longevity, to stay oriented.
To get the most of the Viking, or any other fragrance as well, you should apply: 2 sprays behind your ears, 2 sprays in the dip of your collarbone, and one spray behind your head.
You can also check out our guide for proper perfume application as you most certainly want your perfume to last even when you don't spray it much.
Viking is a pretty stable scent with great quality and it's very hard to over-apply, but since you will not gain better projection, it's better not to waste this precious liquid.
Where to Buy Creed Viking?
The best place to buy Creed Viking is in local perfumery that is authorized reseller of Creed house. Besides that, you can also check Creed official website and Amazon as well. Be aware that Creed is often a victim of many scams and fakes, so be very careful when purchasing online.
When it comes to buying any fragrance, but especially fragrance of this niche and status, the safest way is to find it in local perfumery that is an authorized reseller of Creed. Not only you can test it on your skin before making a decision, but also that is the safest option to avoid being scammed.
I know that not every one of you has a local perfumery nearby (especially perfumery who is an authorized reseller of Creed), which is why I would suggest getting your bottle from Creed's official website or Amazon. Amazon is one of the most trustworthy sources to get your fragrances and I bought many of my perfumes as well, and they were always legit.
Be extra careful about Creed fragrances because not only you may waste your money, but many clones are not FDA approved and not tested on the human skin.
Packaging
Creed Viking comes in a red, striped box that contains the brand name and the Creed logo, along with the Viking label.
On the back of the box, you can find some information about the Creed house, and on the bottom, you can spot a batch code, in case you need it for identifying the validation of your sample.
The bottle itself looks very rich and has a unique note to it, it comes in a semi-transparent bottle with a striped label wrapped around it that contains the name and the photo of fragrance and Creed logo as well.
On the top of the cap, you can find engraved the Creed logo that looks very luxurious, and the cap itself clicks to the place so you can easily pick it up.
The atomizer has nice and wide application and does a pretty great job.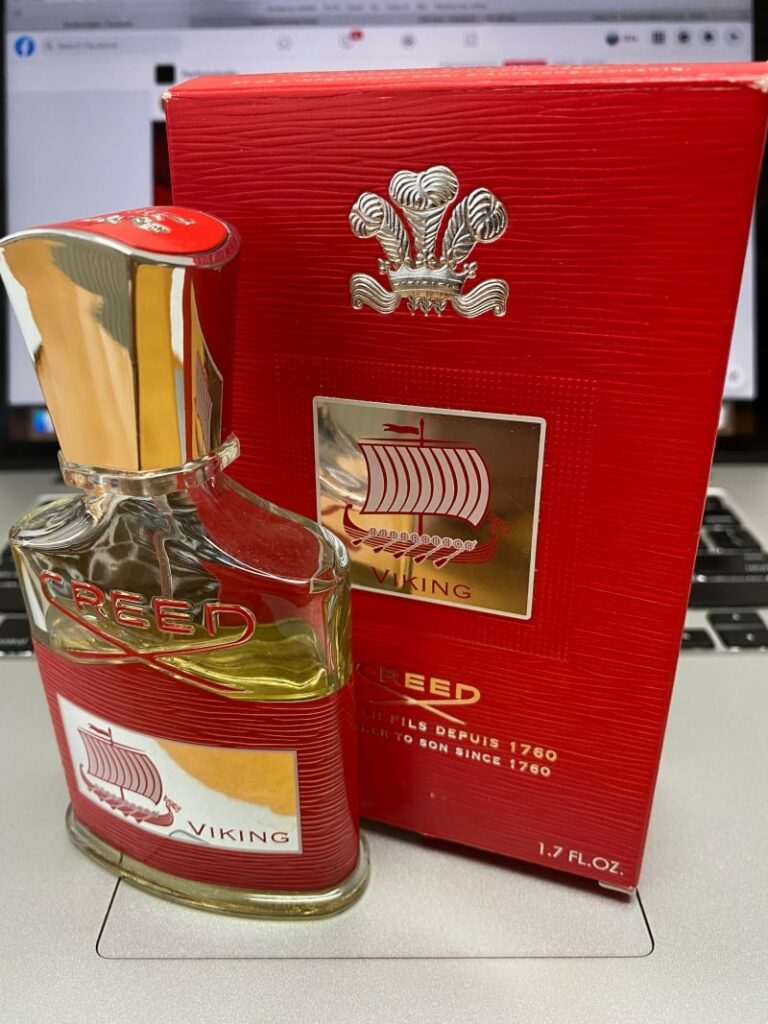 The bottles that are available right now are:
You can also use this detailed information about Creed Viking packaging in order to learn how to spot a fake Creed Viking.
Summary – Is Creed Viking Worth it?
Truth to be told, even though Creed Viking smells very good, price is what dictates if some fragrance is worth it. In this case, knowing all sides of Creed Viking I would say it's not worth it — for far less money you can smell very similar if not even better.
Regardless of how much I love it, truth is the truth. We can talk about Creed being a luxurious brand forever, but the fact is that luxurious brands should make luxurious perfumes — fragrances that will separate themselves from others with their scent, which is what Creed Viking simply doesn't do.
Viking is a universal fragrance, with wide versatility and powering evolution of the scent that becomes better as the time passes by. However, many others are as well such as Dior Sauvage, Bleu de Chanel, or even niche perfumes such as MFK Baccarat Rouge 540.
If you really want to own Creed Viking just because it's Creed then go ahead, you will most certainly get a good fragrance, but if you're looking for something luxurious that will separate you from all the others, Viking is simply not it.
As much as it was compared to the Aventus, Viking is an individual scent that carries a special enigma within itself and its definitely one of the top 5 Creed's fragrances right now. Yet again, it simply isn't worth its value.
What are your thoughts on Creed Viking?
Have you tried it?
Let me know down in the comments!
We are sorry that this post was not useful for you!
Let us improve this post!
Tell us how we can improve this post?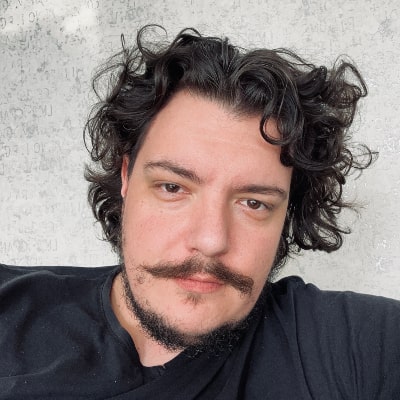 Vladan X is a founder of Fourth Sense and fragrance expert. He reviews only fragrances he owns personally, and his collection currently counts between 100 and 150 fragrances. Even though Vladan reviewed hundreds of perfumes he still didn't find the one he would call "signature" fragrance. He's still searching for that one, and in the meantime, he writes the best in-depth fragrance reviews internet has ever seen! You can read more about Vladan X here!