Giorgio Armani Acqua di Gio (pronounced "Aqua Dee Geeoh") is without a doubt the best-selling fragrance that ever existed. Sure, competition for that title is more than tough, but since its release in 1996, it has dominated the world of fresh fragrances every season.
Acqua di Gio was made by Alberto Morillas in 1996 – the word is that Alberto came to Giorgio's house in Sicily, Italy and that they wanted to create a fragrance that will have the soul of the Mediterranian sea. If you ask us, Alberto definitely hit the bullseye with this one.
Over the years, flankers such as Profumo and Profondo came out (and now the new Acqua Di Gio Eau De Parfum), but they are all based on the same original AdG DNA.
So in this article, we're going to review Acqua di Gio by Giorgio Armani in detail — what it smells like, how it performs, and is it actually worth it even after 20+ years.
UPDATE — Important note: This is the review of Acqua Di Gio bought in 2023 — even though I had multiple formulations over the years, this review will focus more on what you can buy today.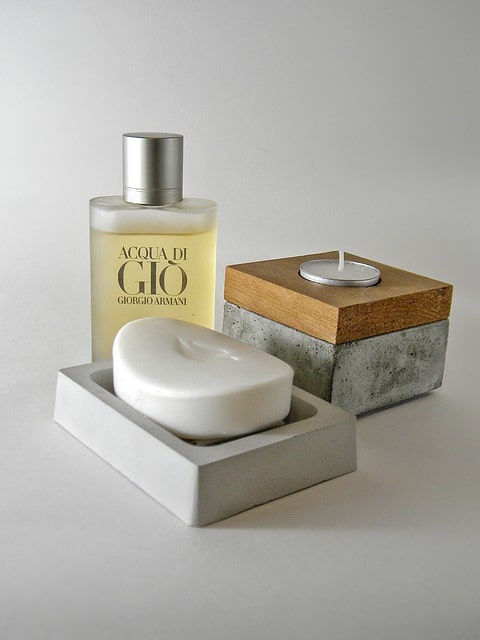 What Does Giorgio Armani Acqua Di Gio Smell Like?
Here's how we see it – Acqua Di Gio smells like a watery, aquatic, fresh breeze that's hitting you in the face while you're watching the sunset on the beach with your white shirt and straw hat on and the guitar is playing in the background.
Imagination plays a huge role in our reviews, so we'd also put it this way – when smelling Acqua Di Gio you can actually smell citrus fruit combined with salty air that carries a bit of an old tree's smell from the beach.
It's a very complex fragrance, made out of approximately 25 different notes, but perfectly combined which is also the reason why Acqua Di Gio is the top-selling fragrance of all time.
Notes used in Acqua Di Gio are:
Top notes:
Lime
Lemon
Bergamot
Jasmine
Orange
Mandarin Orange
Neroli
Heart notes:
Sea notes
Jasmine
Calone
Peach
Freesia
Cyclamen
Hiacynth
Violet
Rosemary
Coriander
Nutmeg
Rose
Mignonette
Base notes:
White Musk
Cedar
Oakmoss
Patchouli
Amber
All these notes combined are giving this perfect fresh fragrance, but how does it smell chronologically when you put it on?
When you put Acqua Di Gio on your skin you immediately feel the punch in the opening. Its opening is known in the fragrance world as the best opening ever made, because the moment you put it on the skin, milliseconds after you feel the punch of citrus.
Just like with any other fragrance, the opening doesn't last long, but we believe that Alberto Morillas really wanted to leave a strong first impression – trust us, he did.
As it dries down to the heart, it starts feeling more like the sea but thanks to the lots of floral notes, the main one that dominates the heart is jasmine. The citrusy feel fades away quickly, and until it completely dries down to base notes you're pretty much left with a beautiful fresh floral scent combined with seawater.
In our opinion, the best spot of this fragrance is when the heart starts declining from the peak to the base notes, and based on our experience, that's where the most compliments start to kick in!
As it dries down to the base, woody and musky notes are coming to the fore which makes it a perfect combo with dominating jasmine and sea notes. Musk and woods give a clean and calming feeling to the floral scent and it's just impossible to resist this beautiful smell.
Altogether, Acqua Di Gio is a true masterpiece in terms of smell tones and it's no wonder it's been a favorite for over 25 years.
How Long Does Acqua Di Gio Last?
Now, this is the only downside of this perfume. Acqua Di Gio has very weak longevity and it lasts anywhere between 2 and 6 hours, depending on your skin.
This has been the problem for this fragrance ever since its production and despite numerous reformulations, Armani didn't manage to make it last longer.
Also, Acqua Di Gio was always a more "private" type of fragrance which means its projection and sillage are moderate. People who come close to you will be able to smell it as the projection is 2-3 feet from you. When it comes to sillage, it lingers in the air moderately, but sillage and project are definitely the best first 30-45 minutes. After that, it's getting weaker and weaker.
People who used this fragrance when it came out and in the first half of the 2000s remember that longevity, sillage, and projection were better, mostly around 5-7 hours. Who knows, maybe Armani decided to slowly push down its own golden goose so he can push newer fragrances up. But that's up to you to decide.
When To Wear Acqua Di Gio?
If you ask for a season, the best time to wear to Acqua Di Gio is definitely summer. This perfume was made to fit the summer vibe, to remind us of the sea, sand, Sun, barefoot beach walking, and warm temperatures.
On the other hand, if you are thinking is it a day or night fragrance, Acqua Di Gio fits the best during day time. Summer nights are amazing for a bit more musky, aggressive, vanilla fragrances, and that's most certainly where this perfume is not fitting in.
You can wear it at night, but it will suffocate in the sea of other fragrances as it's not aggressive and strong enough for the night fragrances.
How Many Sprays of Acqua Di Gio is Enough?
Since Acqua Di Gio is not a very potent fragrance, you basically can't go over the top with it – 5 to 6 sprays should do just the thing. 2 on shoulders and 1 on both sides of the next, 1 on front of the neck, and maybe one on the back.
There are some perfumes out there that will nose-rape everyone around you, including you, if you put over the 2 sprays, but that's not the case with Acqua Di Gio.
Test it out, see what works best for you, and pick compliments along the way! One is sure – no one will ever tell you that you've put too much of it into this one!
Want to learn how and where to properly apply perfume for the best performance? Make sure to check out this article!
Should I Wear Acqua Di Gio? Is it for me?
Now, this is the tricky part because this fragrance is 25 years old. This DNA has been worn for so long, and even if you're first time hearing about it, there's a good chance that you already know what it smells like.
As far as we are concerned, every man should wear Acqua Di Gio at least once in his lifetime. It's the signature male scent, women LOVE it, and it just breathes confidence.
However, if you take this fragrance on the date, there's a good chance that you will smell like her ex or like her dad, or like her best friend, which can often be a mood killer. You most definitely don't want to hear "You smell like my dad!"!
That being said, there are different occasions where this perfume is a good option.
It doesn't matter if you are 20 or 50, nor it doesn't matter if you are a barista or director of the company, you should definitely wear Acqua Di Gio as your everyday fragrance or even office fragrance.
Basically, Acqua Di Gio is for everyone who is looking to smell good, fresh, and clean during the daytime, running everyday errands, working, or just going out with friends on the beach.
When it comes to dating, there are better choices!
How To Spot a Fake Acqua Di Gio
Since Acqua Di Gio is the best-selling fragrance of all time, it's completely normal that lots of people out there want to take the piece of the cake by making fake ones.
You should always be ultra-careful when buying fragrances, and you should always get them brand new from the stores and authorized resellers. The danger of wearing fake fragrances is not in the fact that it doesn't smell like the original one, but the fluid you're putting on your body is not medically tested and it can cause a lot of trauma to your skin.
There are a lot of fake Acqua Di Gio fragrances out there, and these are the main differences between fake ones and original ones.
Package differences
The original fragrance comes in white/light yellow package, in a transparent wrap, while most fakes are just packages without a wrap
Fakes often tend to have a more yellow tone of the package while the original is a standard bright color that didn't change since 1996.
On the back of the package, fakes usually have centered writing, while original has the writing over the entire backside of the fragrance – from edge to edge.
On the bottom of the package, the original will have a barcode with writing, and fake ones usually won't have a barcode.
On top of the package, the original will have a clear stamp "Giorgio Armani Parfums" while fakes won't be really readable and it may look messy, like the ordinary poor quality of the build.
When you open the top part of the package, on the inner side of the top, fake ones will usually have some sort of writing, often some warnings. The original package won't have any writings on the inner side of the top, but it will just have stamped "Giorgio Armani Parfmus" as it has on the outer side.
Bottle differences
There are not many differences between a real and fake bottle of Acqua Di Gio but often the ones that you can find are these:
Fake fragrances have dark black letters printed on the bottle, while the original has more soft black letters.
The fake bottle is a bit more yellow than the original one that's more bright and has more white tones.
The sprayer on the bottle of the fake is beige(ish) mat, while on the original, the sprayer goes towards white mat color
The original cap on the sprayer is thick, narrowing down towards the top to fit the sprayer perfectly, while the fake cap is thin and simple, without narrowing down to the top.
Liquid differences
Well if your Acqua Di Gio passed all tests above, then you're likely to enjoy the original liquid, but here are some heads up anyway.
Fake liquid tends to be more yellow than the original which is more transparent.
Also, if your perfume doesn't last longer than an hour or an hour and a half, there's a good chance you got yourself a fake one.
Packaging and sizes
Acqua Di Gio comes in a beautiful white/light grey cardboard package, and it's being produced in 6 different sizes:
0.67 oz / 20 ml
1.0 oz / 30 ml
1.7 oz / 50 ml
3.4 oz / 100 ml
6.7 oz / 198 ml
10.2 oz / 300 ml
So if you just want to test it out, get the 0.67 oz package, you will have plenty to see do you like it, how it feels on your skin, and is it actually for you. On the other hand, if you are a veteran and Acqua Di Gio is your signature scent, then anything below 10.2 oz is small for you!
Summary
Acqua Di Gio is an amazing fragrance with a lot of history. It has been the number 1 selling perfume of all time, and it continues its reign thanks to the millions of fans that wear it every day. Opening that will leave a strong first impression, a beautiful heart that will nurture that feeling and dry-down to a base where meditation and calmness rules.
It's made for everyone, but not really for dates. If you are a man, then you should definitely try it at least once. But be cautious, as there are a lot of fakes out there. Here at Fourth Sense, we always triple-check resellers before we send our readers to their websites because we want to make sure that we are featuring only original fragrances on our website. That being said, feel free to check Acqua Di Gio out!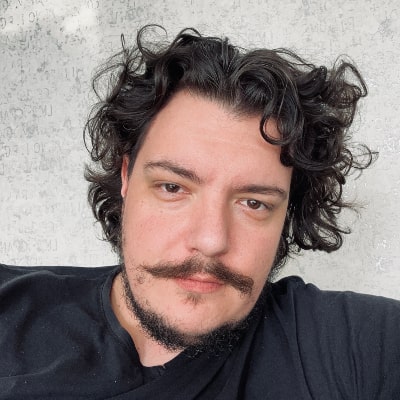 Vladan X is a founder of Fourth Sense and fragrance expert. He reviews only fragrances he owns personally, and his collection currently counts between 100 and 150 fragrances. Even though Vladan reviewed hundreds of perfumes he still didn't find the one he would call "signature" fragrance. He's still searching for that one, and in the meantime, he writes the best in-depth fragrance reviews internet has ever seen! You can read more about Vladan X here!