One of the first flankers of original Acqua di Gio and also one of the most successful ones was Acqua Di Gio Profumo – released in 2015, created by the same master perfumer who made original Acqua Di Gio, but also the king of fresh fragrances – Alberto Morillas.
Acqua Di Gio Profumo was definitely a masterpiece in its own way, and even though it's a flanker of the original fragrance, it certainly has a signature scent that many people love
Even though it was created in 2015, it still managed to find its way to our list of best spring fragrances for men in 2023 and it proudly holds that spot!
Unfortunately, this masterpiece was discontinued by Giorgio Armani – you can get more information down below in the "Is Acqua Di Gio Profumo Discontinued" section…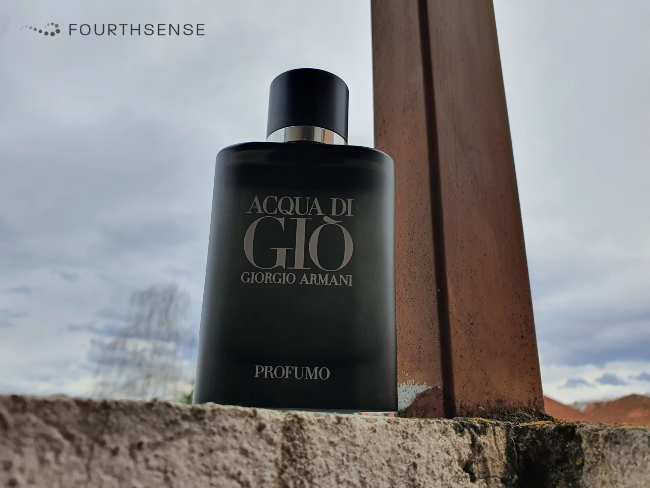 ---
Buy GIORGIO ARMANI Acqua Di Gio Profumo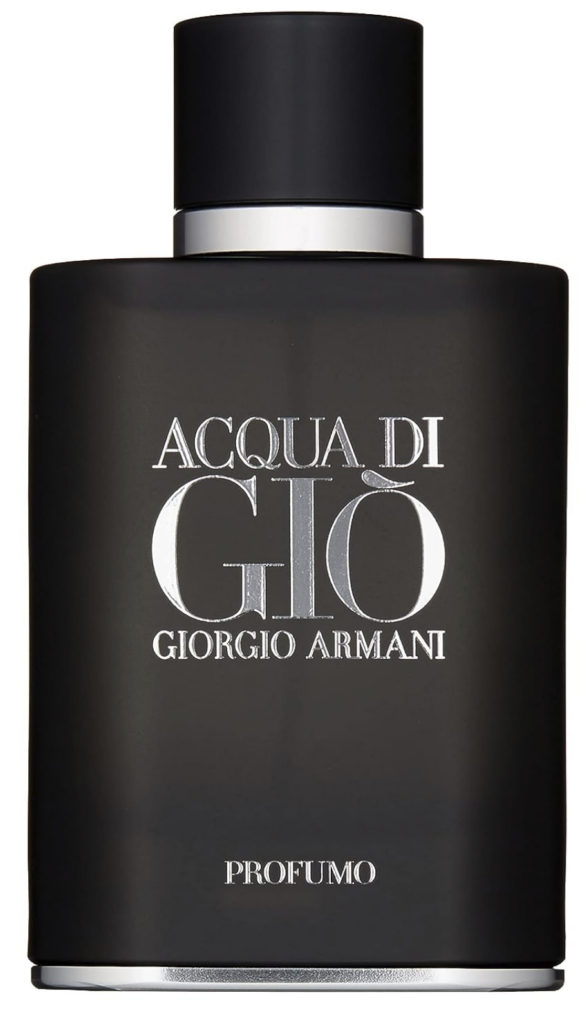 ---
In this blog post, we're going to review Acqua Di Gio Profumo fully and I hope this post will help you figure out if is this the scent you want in your collection!
What Does Acqua Di Gio Profumo Smells Like?
Acqua Di Gio Profumo smells like aromatic, fresh, and very masculine scent often reminding of Mediterranean beaches, saltwater, and a classy attitude. It definitely has original Acqua Di Gio DNA, you can clearly smell it and it's like they a bit of heaviness to it.
To me, it's way better than the original Acqua Di Gio. I honestly feel that if Profumo was to come out in 1996, it would have the same success as ADG.
Notes are beautiful and very well blended – Alberto Morillas is known for making killer combinations when it comes to fresh fragrances.
According to Armani, this is a sophisticated fragrance born from volcanic rock and deep ocean waters. And it smells just like that.
Top notes are (1):
This opening starts literally like this – you feel bergamot and sea notes with the first spray.
Heart notes are:
Base notes are:
Incense from the base is very dominating and gives a calming feeling along with patchouli — the heart and top are light, seductive, and dreamy, while the base gives earthiness and masculinity.
Patchouli is usually used as a note to give earthiness and masculinity and that's exactly its role in Acqua Di Gio Profumo.
Overall this is a very stable scent, not changing at all during the drydown, but still not linear. Giorgio Armani is famous for making super stable fragrances and Profumo is nothing other than that.
Overall it's a classic men's fragrance but very well done in terms of the combination of essential oils and aroma chemicals.
I love how Acqua Di Gio Profumo is just versatile and it can work during spring, summer, and even fall, night or day, it doesn't really matter. The classy marine scent is always welcome and appreciated by many!
How Long Does Acqua Di Gio Profumo Last?
On average, Acqua Di Gio Profumo lasts for 7-9 hours, depending on your skin. As I've mentioned, it's a very stable scent and longevity doesn't vary much.
My skin reacts amazingly to it, it always opens beautifully, and I get 8 hours of longevity without any problems – depending on the temperature, sometimes even 9+ hours.
I haven't seen that it lasts under 7 hours on anyone, so if you're looking for a good performing scent during spring and summer days, Acqua Di Gio Profumo is your definite go-to.
Speaking of performance, projection, and sillage are really good as well.
On average, Acqua Di Gio Profumo projects for the first 3-4 hours after the initial spray, and the projection distance is 4-6 feet.
Sillage is also beautiful, leaving a 4-6 feet scent trail behind you.
After 4-5 hours pass, people will still be able to smell it on you, and the intensity doesn't change for those who come near you.
Overall, Acqua Di Gio Profumo has really good longevity, projection, and sillage!
When To Wear Acqua Di Gio Profumo?
As I've mentioned above, Acqua Di Gio Profumo is so versatile men's fragrance that it could almost be a year-round fragrance. However, aquatic marine notes just don't fit into wintertime.
Saying that the best time to wear Acqua Di Gio Profumo is definitely during spring and summer days. It can be your day fragrance, but it can also fit amazingly as a nighttime scent.
The fresh, aquatic, and marine scent will make your days lighter and easier while patchouli and incense notes will give you masculinity and a classy feeling during nights out.
I wouldn't recommend wearing Acqua Di Gio Profumo during winter, because cold temperatures won't allow it to open properly and therefore it won't be able to perform as it should.
Warmer days are perfect for Profumo, and I promise you will start wishing for a beach getaway!
How Many Sprays of Acqua Di Gio Profumo is Enough?
Applying 5 sprays of Acqua Di Gio Profumo will deliver optimal performance of the fragrance – 2 under your ears, 1 behind your head, and 2 in the dips right beside the clavicle bone.
Ears area will project around you beautifully. Behind the head spray will leave a trail behind you and dips in your clavicle bone under the shirt will keep the scent protected and it will last longer – whenever you turn your head small pockets of air mixed with fragrance will come out and you (and others who come near you) will be able to smell it.
We talk a lot about this in our article solely focused on the best ways to apply perfume for the best performance, so make sure to check it out!
However, you can't really overapply Acqua Di Gio Profumo. If you want "more parts of you" to smell as well, then feel free to add a few more sprays on places like your shoulders and chest (on the shirt).
Just bear in mind that with extra sprays you won't increase its performance – you will just waste the fragrance.
As Acqua Di Gio is very stable, you can't really overapply it, but if you want to have 10+ sprays on yourself – knock yourself out!
Is Acqua Di Gio Profumo Discontinued?
As of the time of this writing (May 2023), the latest accurate information is that Acqua Di Gio Profumo was discontinued by Giorgio Armani. The fragrance has been removed from their website and is no longer being sold.
Even though I updated this article at the beginning of April 2023 with accurate information that Acqua Di Gio Profumo wasn't discontinued, only a month later Giorgio Armani pulled this fragrance out from sale.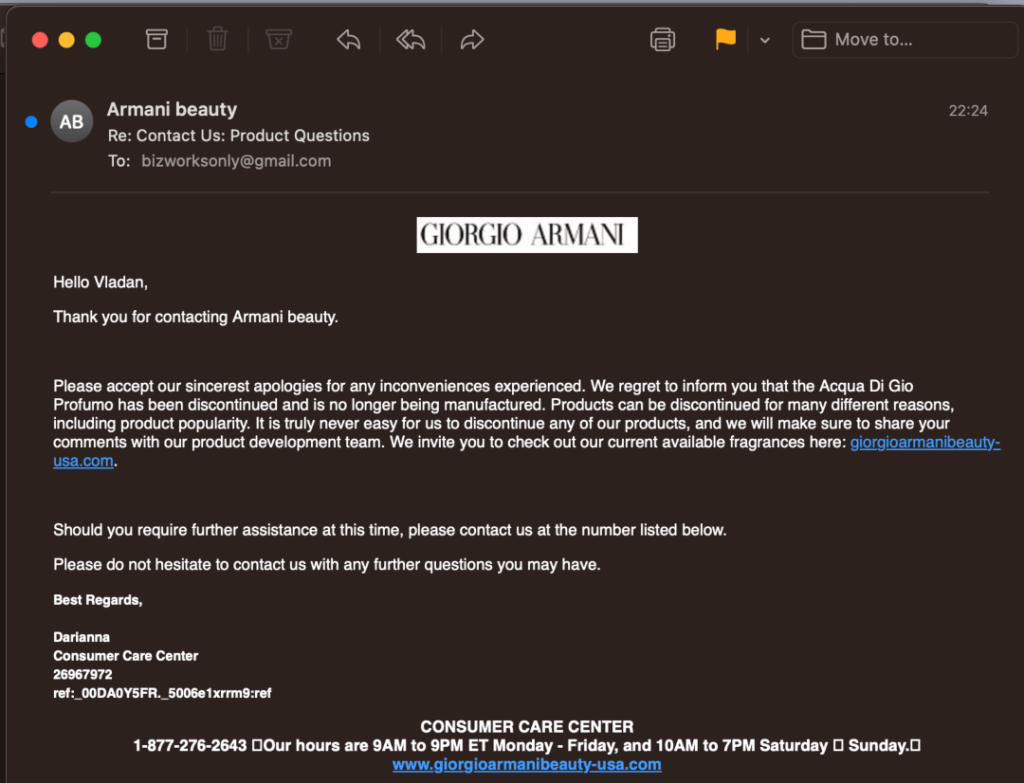 The only reason I can think of is to promote the new Acqua Di Gio Eau De Parfum, but still, to me, that doesn't make any sense as Profumo was still very popular, very different from others, and still had pretty good sales numbers.
However, that's just a personal opinion that sadly differs from the harsh reality.
If you are still a big fan of this fragrance, maybe it's time to get a few bottles before stocks run out…
Where To Buy Acqua Di Gio Profumo?
Since Acqua Di Gio Profumo is officially discontinued, you can no longer buy it from Giorgio Armani's website, but if you're lucky you can still find it on FragranceNet, Amazon, and a few other online retailers.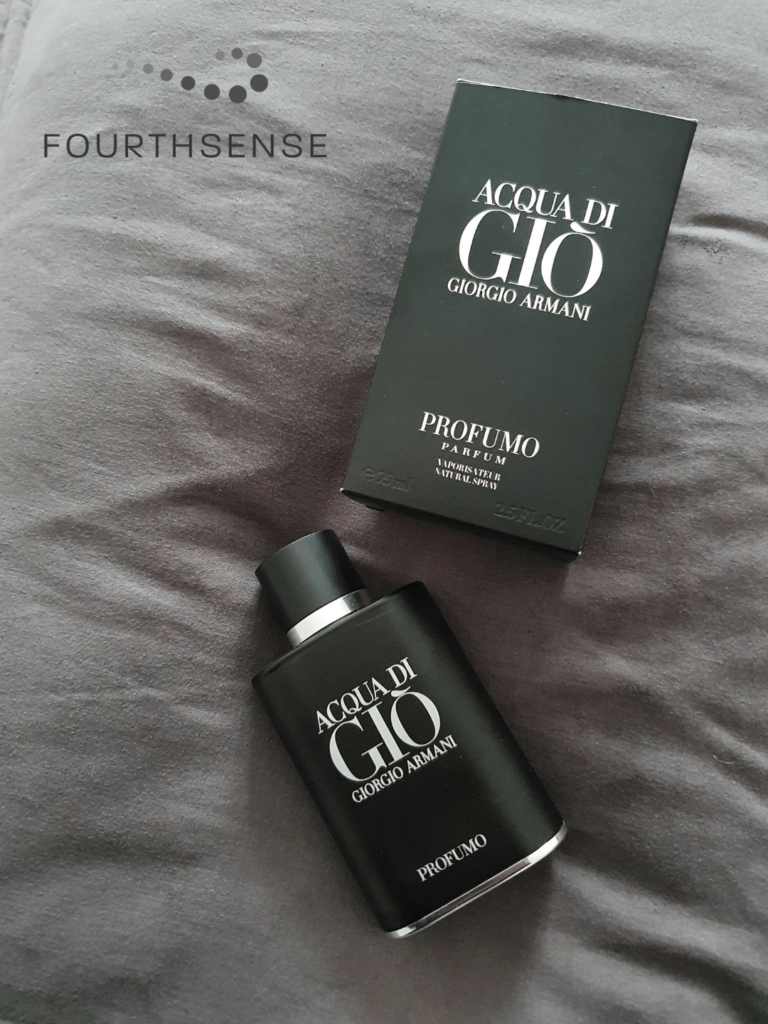 It's always best to visit the perfumery itself because you have the advantage of testing the fragrance there and figuring out if is it for you, but considering the latest news on discontinuing this beautiful piece of art, chances are not very good that you will find it in perfumeries.
---
Buy GIORGIO ARMANI Acqua Di Gio Profumo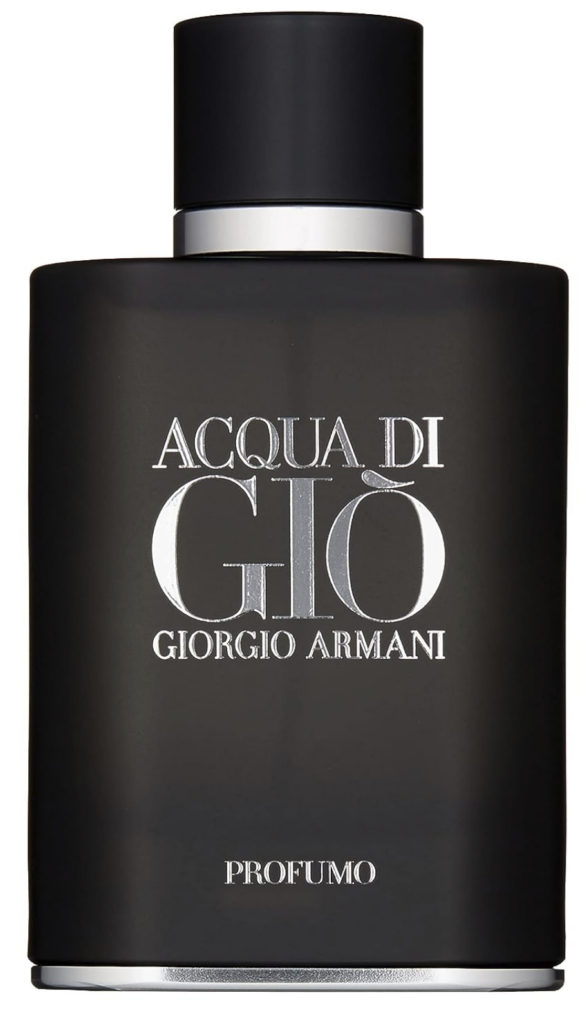 ---
FragranceNet is a fragrance discounter and they are successful in the business since 1997. This is where from I order a majority of my fragrances.
Out of other options, you can check out some of the trustworthy websites where you can buy fragrances, and if you're lucky, they might just have it.
If you buy from any of these sources, rest assured that you will most certainly get 100% original Acqua Di Gio Profumo. All of these sources vary in prices, but also in shipping.
I always recommend being extra careful when buying fragrances online because there are many scammers who are selling fakes. Never buy fake fragrances because they are not FDA-approved and not tested on human skin.
Packaging
Acqua Di Gio Profumo comes in a standard box and the bottle is the shape of the original ADG but black.
Beautiful, classy, and simple presentation.
It comes in 4 different sizes:
40 ml / 1.5 oz
75 ml / 2.5 oz
125 ml / 4.2 oz
300 ml / 10.2 oz
Summary — Is Acqua Di Gio Profumo Good?
Acqua Di Gio Profumo is not just good — it's an amazing classic, fresh and masculine fragrance! It's safe to say that entire fragrance enthusiast family was sad to hear that it's discontinued.
This beautiful smell brought back the times when the original Acqua Di Gio was the king but now improved, as Acqua Di Gio Profumo was created (after almost 20 years since the original came out) by Alberto Morillas — king of fresh fragrances.
Performance is just amazing for a fresh fragrance and it's so stable that I have no doubt that it will last and project for hours on your skin too.
Acqua Di Gio Profumo can be your summer scent as it's very light, but it can also be your spring scent. Whether you wear it during daytime or nighttime, it doesn't matter much, because it fits on all occasions – dinner night, office work, whatever!
Overall amazing scent that left a really good mark in the fragrance industry!
Have you tried Acqua Di Gio Profumo before?
How do you feel about perfume being discontinued?
Let me know down in the comments section!
We are sorry that this post was not useful for you!
Let us improve this post!
Tell us how we can improve this post?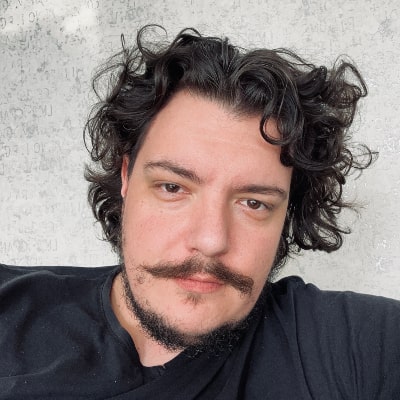 Vladan X is a founder of Fourth Sense and fragrance expert. He reviews only fragrances he owns personally, and his collection currently counts between 100 and 150 fragrances. Even though Vladan reviewed hundreds of perfumes he still didn't find the one he would call "signature" fragrance. He's still searching for that one, and in the meantime, he writes the best in-depth fragrance reviews internet has ever seen! You can read more about Vladan X here!