Maison Francis Kurkdjian Baccarat Rouge 540 Eau De Parfum is a perfume of paradox. French perfumers have once again shown that they are at the top of this industry and that they still know how to surprise. This perfume was created in 2015 and since then it hasn't stopped receiving various comments. It can be worn by both sexes, men, and women. The creator made a perfume that wakes all senses and that was not an easy task.
Some would call it overpriced, some elegantly luxurious, intensive, others would say it's gorgeous and unique. One thing is for sure, it definitely can't go unnoticed! Wherever you go, if you wear this perfume, you'll be the star of the night. This brand made an effort to give perfume lovers a piece of art, and such pieces are always exposed to big criticism.
Doing a review of perfume like this one is very challenging, as the experience of it varies from person to person it's so much harder to get to its true core. I think that's the true beauty of this product and in this article, we will go through the dust that has risen all over it.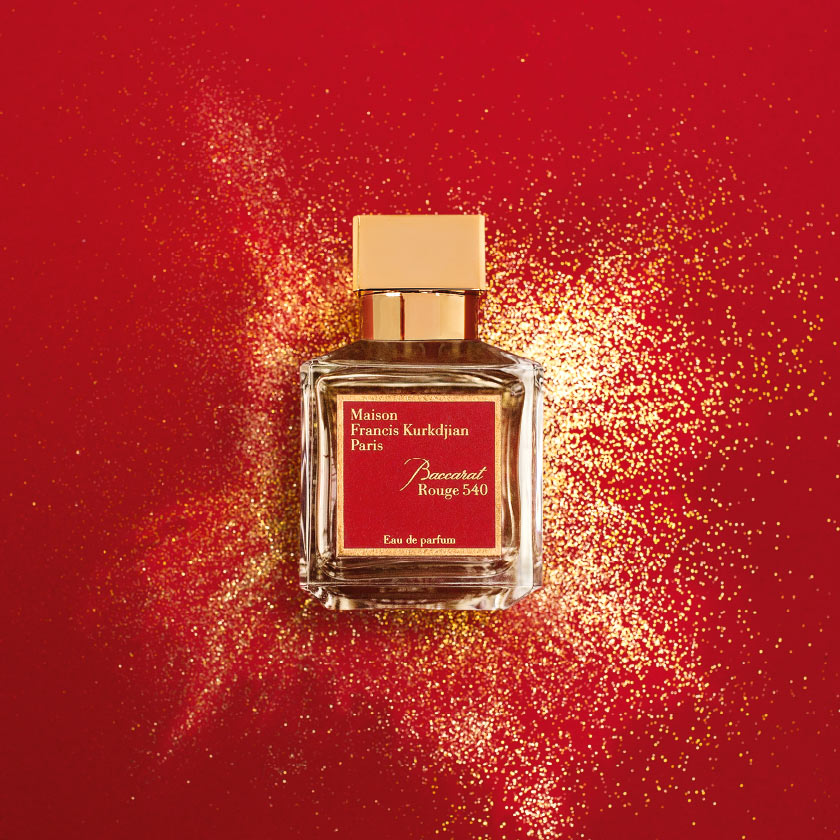 ---
Buy Maison Francis Kurkdjian Baccarat Rouge 540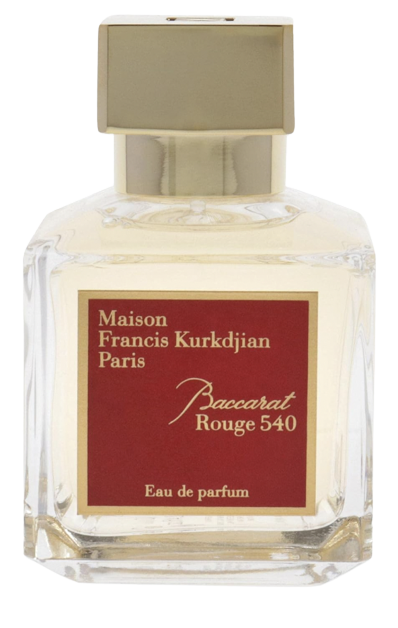 ---
What Does Baccarat Rouge 540 Smell Like?
Baccarat Rouge 540 smells like a clean, nonoffensive, floral scent and it was created by master perfumer Francis Kurkdjian. Lots of men and women love this fragrance, while some get reminded of the "hospital or dentist" smell.
When the mixture from a bottle touches the air, all the senses wake up. In Baccarat Rouge 540 the first scent that occurs is amberwood. Notes of saffron and rosemary begin to appear seconds later. There is also a candy touch in it. You can almost taste the sweetness in the fragrance. It really is a very intense scent.
Notes pyramid of Baccarat Rouge 540 is pretty simple, yet perfectly blended.
Top notes:
Heart notes:
Base notes:
No note, in particular, should be emphasized here, the point comes from the combined ingredients.
Maison Kurkdjian had a mission that each note complements the other in order to create an explosion of your senses. Each of the fragments in this perfume has its own specific role and that's why this perfume is so special.
Although the ingredients are very complimentary, I would single out the scent of amberwood as a note that immediately pops out and dominates the whole drydown.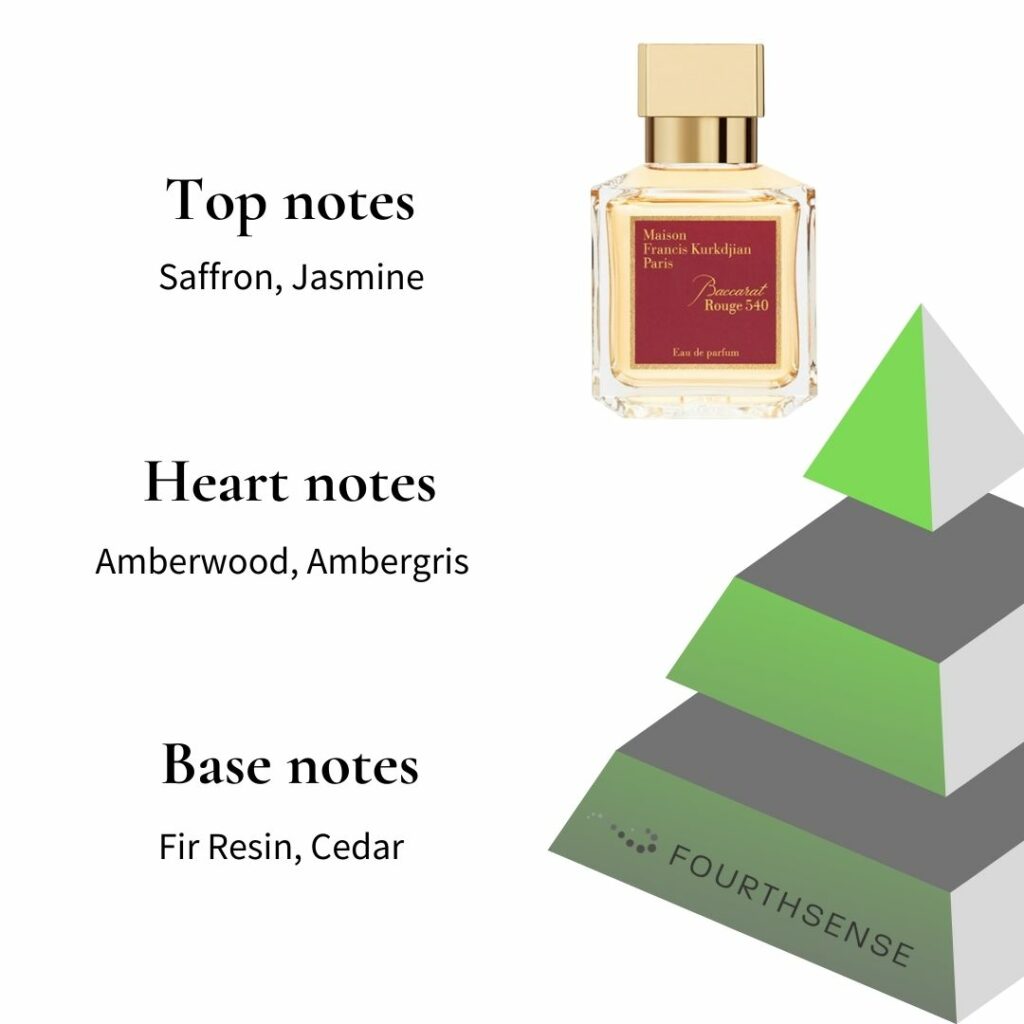 It's wild and relaxing at the same time. A combination that seems incompatible leaves a special impression on everyone. It's an extreme pleasure.
For me, it's more about the feeling it awakens than on the very smell. More like a psychological game than a physical experience of smell.
How Long Baccarat Rouge 540 Lasts?
The Baccarat Rouge 540 has exceptional longevity and once applied it will last for an average of 10 hours depending on your skin type. Lots of people reported longevity over 10 hours, but in general, it will last for a very long time.
It's extremely long-lasting and it doesn't lose its intensity in its longevity. One of the great things about this perfume is precisely its strength and endurance.
Time can't do anything to harm the scent. If you wear it tonight, you'll feel traces of perfume tomorrow morning when as soon as you open your eyes!
When it comes to performance, nothing less to be expected – projection is a beast mode, and it's projecting at least 6 hours after the initial spray. Sillage is also amazing and it leaves amazing 5-6 feet scent trail lingering in the air.
If you want to get the best out of Baccarat Rouge 540, definitely make sure to check our guide on how and where to properly apply perfume!
When to Wear Baccarat Rouge 540?
There isn't really the best time to wear Baccarat Rouge 540 because it fits all seasons perfectly and it can be worn at any time of the year. Just try to avoid wearing it during the hot summer days. Other than that, you're good to wear it anytime you like.
If you want to use Baccarat Rouge 540 in a proper way it's all about the occasion. You should wear it at formal receptions, big business meetings, or on important dates in your life. Wear it when you really want to stand out, shine, and make a statement. This perfume is unique and it's not something you want to use every day.
Baccarat Rouge 540 is your ally when you need to leave a good impression when you want to be elegant and seductive. This perfume sets you apart from the crowd and puts you at the center, so choose that moment carefully. A special perfume requires unique occasions and this fragrance is for sure one of a kind.
How Many Sprays of Baccarat Rouge 540 is Enough?
On average, 3-5 sprays of Baccarat Rouge 540 will give you optimal performance – 2 behind your ears and one on the neck behind your head. If you want to make it a bit more intense for people who come near you, apply 2 sprays in the dips of the collarbone.
As soon as you remove the cap from the bottle you feel the power of Baccarat Rouge 540.
3-5 sprays will provide you with everything you need. It's strong and effective so it doesn't require excessive use. The effect you get with the additional application will be the same as when you apply the recommended dose. A big explosion with a small spark.
Also, this is a product you want to last as long as possible, so there is no need to waste it on additional spraying. In this story, luxury is expressed in a dose of modesty.
On the other hand, it's always best to test it out for yourself – see what works for you best, and don't be afraid to listen to the nose and noses of people around you!
Where to Buy Baccarat Rouge 540?
You buy Baccarat Rouge at perfumeries who are Maison Francis Kurkdjian authorized resellers or you can get it online on their official website or Amazon or FragranceNet.
It's always best if you can visit the local perfumery because you have the benefit of trying the fragrance on your skin before making a purchase. This gives you an advantage to actually know if the fragrance is for you. This is also recommended in the case of Baccarat Rouge 540 because this perfume is not the best blind buy.
However, if there's no perfumery who is an authorized reseller of Maison Francis Kurkdjian near you, or these weird times don't allow you to go out, then ordering online from trusted sources is also an option.
I would personally recommend getting your bottle of Baccarat Rouge 540 from FragranceNet or Amazon. I personally buy all my fragrances from FragranceNet and for me, it's the ultimate place for buying fragrances.
Also Amazon is a good option as from Amazon.
---
Buy Maison Francis Kurkdjian Baccarat Rouge 540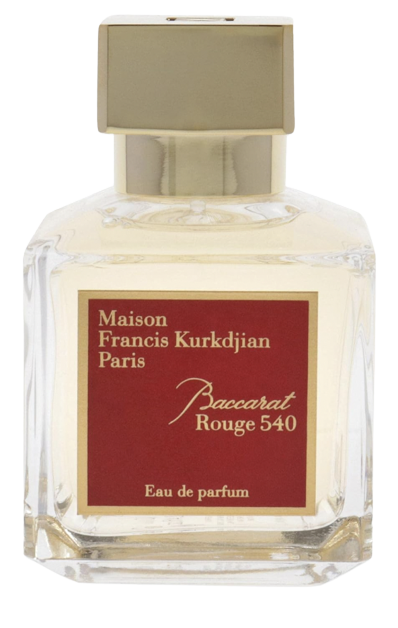 ---
Baccarat Rouge 540 is often a subject of copycats and scammers, so getting your bottle from any of these two sources will ensure you get the original bottle.
Besides FragranceNet and Amazon, you can also find originals at FragranceX, Notino, and maybe on Sephora.
But again, before you decide to buy this fragrance I highly advise you to test it first. BR540 is an extremely unique and potent perfume, and it's definitely one of those that you adore or just can't stand. Make sure it's really made for you.
What is the Best Baccarat Rouge 540 Clone?
Baccarat Rouge 540 is really special but, to tell the truth, there are products similar to it.
Now, I don't really like to use the word "clone" simply because it's disrespectful to whoever created the "clone". Sure, no major respect if someone actually did their best to create the clone, and I'm sure that's often the case, but most "clones" are not really clones – they are fragrances inspired by some other fragrances, but yet different.
For example, I support what Armaf is doing with their Club de Nuit line, and I fully support Club de Nuit Intense Man as a fragrance inspired by Creed Aventus – I even recommend it more than Aventus because it's a much better bang for the buck!
Yes, Armaf created something super similar to Aventus, but again, it's still different enough in the drydown not to be called a "clone".
The same goes with Baccarat Rouge 540 – it's a super popular luxury expensive perfume and it has a lot of "clones".
Best Baccarat Rouge 540 clones or fragrances inspired by it are Ariana Grande Cloud, Burberry Her, Mancera Instant Crush, and Tiziana Terenzi Spirito Fiorentino.
The most impressive one is Cloud by Ariana Grande. The similarity between them is really high and I'd say it's actually a poor inspiration of MFK – vanilla is what differs from it mostly. However, Cloud is a strictly designer scent, and for the price that it's selling for it's definitely worth it!
It's true that with Cloud, you get a pretty good effect of Baccarat Rouge 540 with quite a bit of money. But, I can't say whether you choose a good performance for less money or a good performance with a big signature. It's all up to you now!
Mancera's Instant Crush is like the almondy version of Baccarat Rouge 540, while Spirito Fiorentino by Tiziana Terenzi is a more masculine version of it.
Once again, it doesn't necessarily mean that these are the clones of baccarat Rouge 540 – Mancera and Tiziana Terenzi are amazing niche houses and I highly doubt they would go something like "this is a good sold fragrance, let's create a clone of it".
They just don't do that.
These are all great perfumes and I'm sure you'll enjoy them all especially if you love Baccarat Rouge 540!
Packaging
The very expression of this perfume represents art. Elegance, sophistication, and luxury rule its edition. In a white box with a glittering tone, you will find this pearl. And all this is decorated with red-gold letters. So smooth. The appearance of the bottle changes depending on the size of the package, but it's glamorous in any form. It's made of glass, it's transparent and it looks powerful.
You can choose between:
35 ml (1.2 fl.oz.)
70 ml (2.4 fl.oz.)
200 ml (6.8 fl.oz.)
This fragrance also has its own travel set. If you don't want to "crumple" your perfume bottle with the rest of the stuff while traveling, there are five 11ml refill sprays of Baccarat Rouge 540 eau de parfum in one set. Really nice gesture from the manufacturers to think about this stuff.
Summary
Maison Francis Kurkdjian Baccarat Rouge 540 is definitely one of a kind fragrance and it's one of the rare fragrances that are very expensive, yet very worth it.
Once you spray it on your arm you just can't stop sniffing it – that's how good it is.
It lasts for over 10 hours on your skin and performance is out of this world.
It carries an elusive experience while creating a sense of security. I would describe it as a roller coaster of emotions that cannot be described but must be experienced. It's a signature scent for people of unique taste. It attracts attention for a reason and when you buy it you don't just buy a bottle of perfume, but a name, one obvious experience.
What I like about Baccarat Rouge 540 (whether I wear it or meet someone who wears it) is that it stays in my nostrils for a long time. You just can't resist. Once you try it, it dominates you, and only then do you choose whether you like it or not. Truly uncompromising! It's a piece you should have in your perfume collection.
Have you tried Baccarat Rouge 540 before?
What do you think about it?
Let me know down in the comments!
+ Bonus: Perfect Baccarat Rouge 540 Dupe
---
Buy Baccarat Rouge 540 Dupe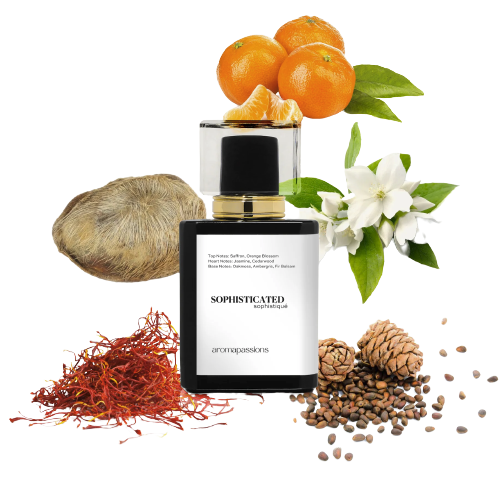 ---
We are sorry that this post was not useful for you!
Let us improve this post!
Tell us how we can improve this post?