Club de Nuit Intense Man is made by Armaf, Paris (France) based house – it was released in 2015 and it immediately attracted attention because of its resemblance with Creed Aventus.
For me personally, this fragrance is one of the best clones of Aventus. But when we move away from that idea, we can consider it as a separate piece of fragrance. Although the similarity is striking, there are some obvious differences with Club de Nuit Intense Man.
It's a perfume with extremely strong performance — it has an expressive character and it's not afraid to project feets around you. It's simply one of those perfumes you adore or can't stand at all.
It even made it on our top 20 best spring fragrances for men in the 2023 list!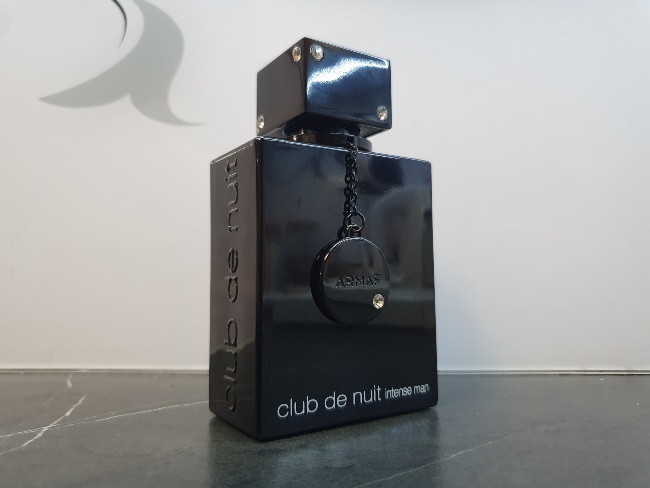 So in order to give you a better picture of what Club de Nuit Intense Man by Armaf is all about I made this review based on my personal experience of wearing it for months but also combined with the experience of my team who is passionate about the fragrance world just as me.
---
Buy Armaf Club De Nuit Intense Man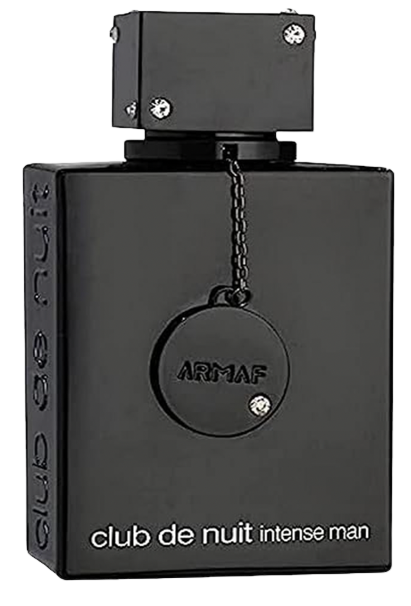 ---
What Does Club De Nuit Intense Man Smell Like?
In a nutshell, Club de Nuit Intense Man smells like the synthetic, citrusy, fresh scent – it starts with citrus on top and works its way down to the white musk.
Starting with top notes CDNIM has an extremely strong opening. Notes of CDNIM are (1):
Top notes:
Lemon
Pineapple
Black Currant
Bergamot
Apple
After the first spray, you will be bombed with a synthetic citrusy pineapple-like scent, combined with lemon and a touch of bergamot.
This opening lasts for a good 15-20 minutes and there's a good chance you won't like it as the scent is super synthetic. However, if you manage to last through it, what comes next in dry down will literally blow your mind.
Heart notes:
Base notes:
Musk
Ambergris
Patchouli
Vanilla
The pineapple and lemon vibe never leaves the scent fully but after a while, when it stops exploding, you start to feel the birch in the heart followed by the musk and a bit of ambergris from the base.
Honestly, I don't smell any patchouli in it as patchouli is a sweet-earthy scent – something Club de Nuit Intense Man wouldn't tolerate at all.
Overall, after the opening is fully completed, this beautiful pineapple-musk scent with linger on your skin for a long time.
It smells sexy, masculine, and somewhat classy, but the best thing about it is that CDNIM is a huge compliment-getter.
People usually say Club de Nuit Intense Man is Creed Aventus Clone, but even though it's very similar to Aventus, there are still differences. Three main differences between Club De Nuit Intense and Creed Aventus are:
Opening – Aventus opening smells way more natural and pineapple-like, while CDNIM opening smells synthetic, and truth to be told, it wouldn't be the first time that I heard from others that it smells like a bathroom cleaning product.
Drydown point – Drydown of Aventus is a lot smokier, it goes down to that smokey feel and it's really unique while on the other hand, CDNIM drydown leads to birch and musk. I wouldn't say quite the opposite, but very different.
The evolvement of the fragrance – both simply have different drydowns. Club de Nuit Intense Man holds tightly to that pineapple-musk scent without many evolvement steps, while Aventus eases on fruitiness and has multiple stages over its life.
We already made a full Creed Aventus review, which we're updating every year as the new batch comes out, so if want to learn more about it make sure to read our review!
To wrap up the talk about the scent the verdict is that Club de Nuit Intense Man smells absolutely fantastic, and if we forget about the harsh opening, we can safely say that this fragrance is extremely likable and you will definitely get attention with it as it's an incredible compliment-getter.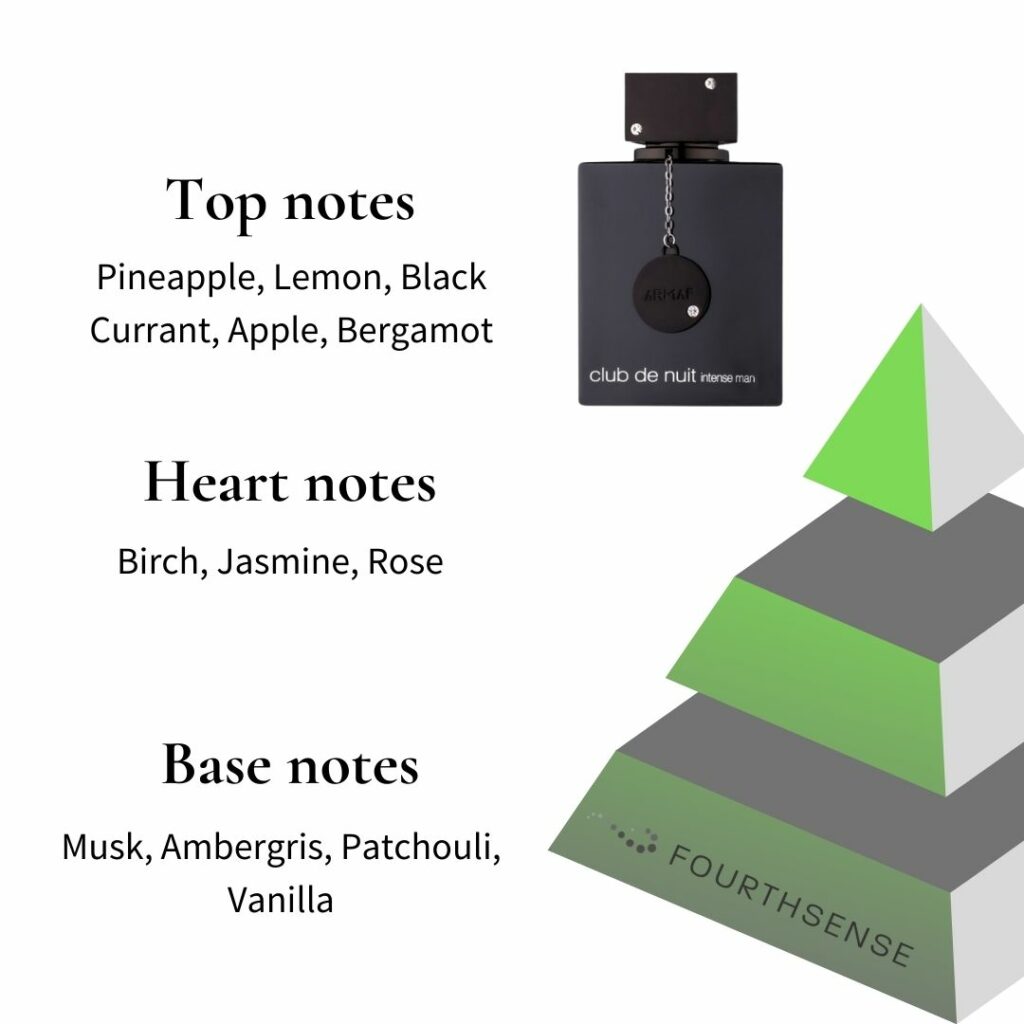 How Long Does Club De Nuit Intense Man Last?
On average, Club De Nuit Intense Man has amazing longevity and lasts anywhere between 8 and 10 hours.
As time passes by, the intensity of the fragrance drops just a little bit, but the longevity on my skin was 12+ hours. On average I see people getting usually somewhere between 8-10 hours.
In terms of projection, CDNIM is an absolute beast. On my skin, I got a whopping 6-7 hours of steady projection, but I see people are usually getting anywhere around 3-4 hours of projection without any problems. The projection distance is huge – 4 to 5 feet without any problems.
If we're talking about the sillage of Club de Nuit Intense Man, I'd say it's one of the best ones out there, and it leaves a good 6+ feet trail behind you even after 6 or 7 hours.
I sprayed it once when I went to work at around 7 am, spent a whole day in the office, finished with work around 5 pm, ran some quick errands, and picked up my friend around 6 pm. When she got in the car, she was immediately like "Wow, what smells so good? Is it you? Which fragrance is that?". Honestly, I completely didn't expect that after around 11 hours of applying it!
Armaf made CDNIM compete with the big boys in the industry, and longevity, projection, and sillage definitely show that it can do that.
When To Wear Club De Nuit Intense Man?
The best time to wear Armaf Club de Nuit Intense Man is definitely on warmer daytimes during spring and summer. The citrusy and musky scent will most certainly work beautifully during these days, and it will fit perfectly on all occasions.
While creating Club de Nuit Intense, creators had in mind a scent of strong character, a scent you can wear anywhere and anytime. Wear it on business occasions, at events of significance, or during a daily walk or lunch. Basically, you can't go wrong with it.
Even though Club de Nuit Intense by Armaf works with daytime best, you can wear it on warm summer nights too – it's fresh and strong and it definitely won't turn out sweet due to high temperatures.
Feel free to test it and see what works for you the best. I also think it's far better for the daytime and that you can pick something a bit more spicy for the night, but it all depends on your taste. Test it and see for yourself, you won't go wrong anyway!
I wouldn't recommend that you wear it over winter even though I've seen some people wearing it on cold days.
The reason for this is that citrus and freshness simply don't appeal nicely during these days as it gets "too sharp" but also because the fragrance is simply not made for that – it won't open properly and you won't get the best out of it.
How Many Sprays of Club De Nuit Intense is Enough?
Armaf Club De Nuit Intense man will perform just fine with 3 sprays – 2 on the sides of the neck right under the ear and 1 behind the head.
If you want to cover more surface and "smell a bit further" I'd suggest putting additional two sprays in the dips right beside your clavicle bone. That way, whenever you turn your head around a little bit of air filled with the scent of Armaf will get out which basically means you'll have a small pump!
Just make sure you don't apply 2 or more sprays on the same spot because CDNIM is a very powerful scent and it will just take him longer to open, you won't get significant performance improvements. Make sure to check out our guide on the best ways to apply perfume!
And trust me, you really don't need performance improvements with this one!
Even with only 2 sprays, you won't go unnoticed, and people will definitely remember you!
Where To Buy Club De Nuit Intense?
The best places to buy Club De Nuit Intense Man by Armaf are Fourth Sense Shop, FragranceNet, Amazon, and Notino.
Many local perfumeries probably have CDNIM but they sell it at retail price which is a bit too expensive.
Our top recommendation is to buy it from our Fourth Sense Shop – we opened that shop with a mission to make fragrance affordable to everyone and we partnered with the most trustworthy and reliable suppliers in the US.
You also might get a sample gift!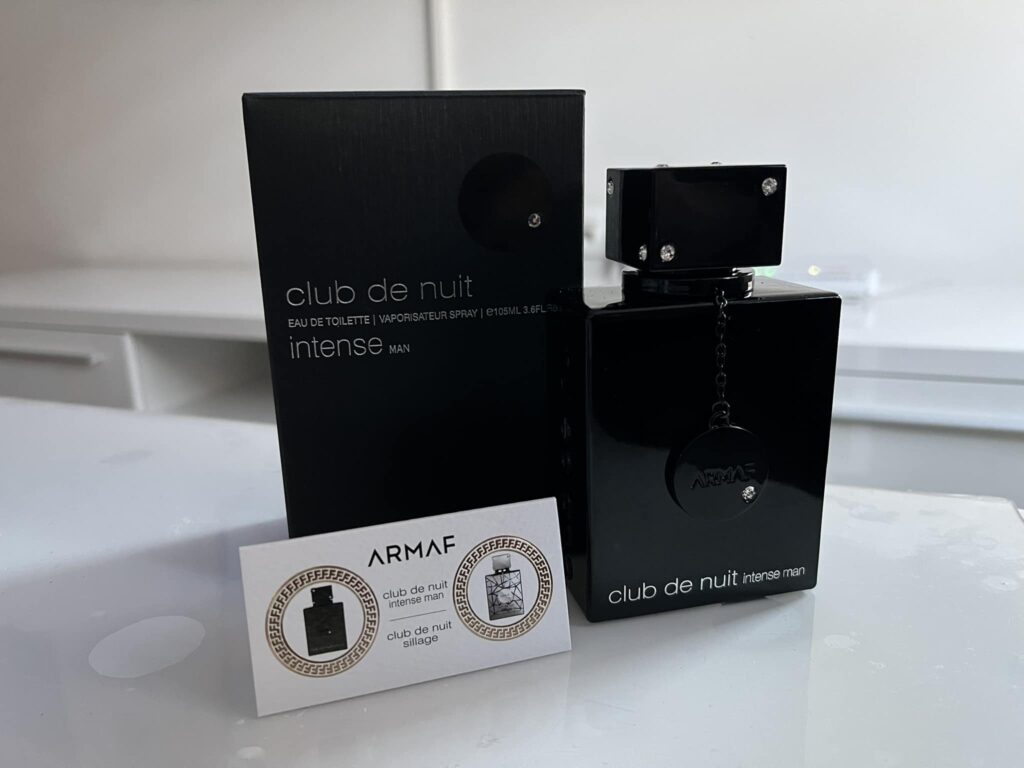 ---
Buy Armaf Club De Nuit Intense Man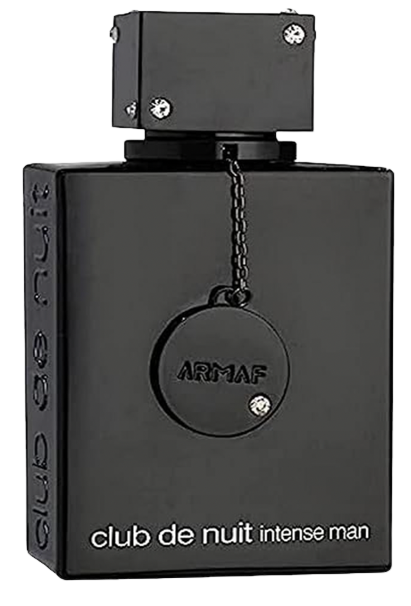 ---
Another reliable source where you can get CDNIM is FragranceNet, but their price is a bit higher.
Also, CDNIM is available on Amazon – in this case, it should be safe to buy as the reseller has a good trust score.
You can always follow links we post here to a trusted source and make the purchase there without having to worry about whether will you get the original bottle – we support only 100% trusted sources because only original fragrances are medically tested and perfectly safe for your skin.
If you're buying it in a physical store or perfumery you get to test it before you buy, which is always the best way to figure out if something is for you, or not. If you're testing it, make sure to test it on your skin, not the blotter – that way you'll get the full experience of how it works out.
However, it's completely okay if you can't find time for going out to the physical store or simply the first perfumery is miles away – there are multiple safe buying options online.
Make sure to avoid scammy websites with no reviews or no long history — they often sell fake perfumes and you might end up being scammed. Read our post on the best places to buy fragrances online in order to avoid scams.
Packaging
Armaf Club De Nuit Intense Man comes in a beautiful black/gray box and the texture of one of those "satisfying to touch" boxes – it's not smooth at all but rather gently rough.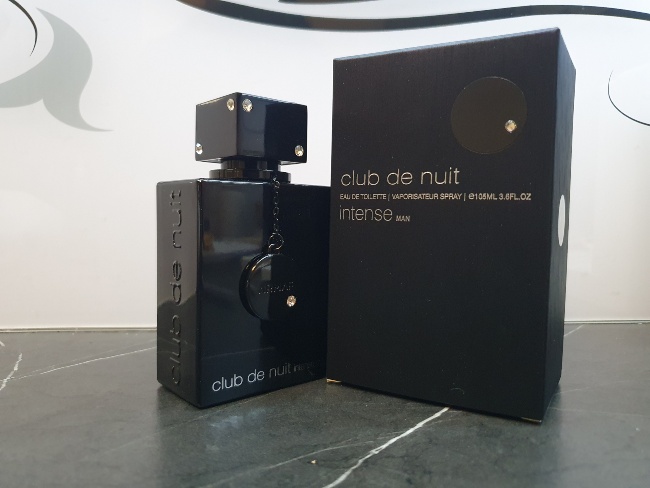 There is a logo on the top of the box, the name of the perfume is on the front side, and there is also a decoration with a cute but fake diamond. Information about the product and the manufacturer you can find at the bottom of the box is always a sign that the fragrance is tested and safe to use.
The bottle is black and decorated with zircons. The front of the bottle is decorated with a circle with the Armaf logo and a chain from the circle to the sprayer.
Armaf Club de Nuit Intense Man comes in two sizes:
105 ml 3.6 fl. oz.
200 ml 6.8 fl. oz.
Summary – Is Club De Nuit Intense Man Worth It?
Considering the scent, likeability, compliment-getting factor, uniqueness, and performance, but also price, Club De Nuit Intense Man by Armaf is definitely worth it and one of the best buys right now.
Club De Nuit Intense Man is a very affordable and consistent perfume that will definitely play beautifully with warmer spring and summer days.
You won't regret buying it in any case. Its price is great and the performance turned out great, so there is just a matter of taste in fragrance to decide if you really want it.
You may feel like you are wearing the fake Aventus but honestly – there's a good chance that you're wearing something even better than what Aventus is today. It's definitely a scent for itself and I'm pretty sure it's just going to improve over time.
Tons of projection, tons of sillage, monstrous longevity, and is super inexpensive.
Oh, and did I mention a huge compliment-getter?
Have you tried Armaf Club de Nuit Intense Man before?
What do you think about it?
Let me know in the comments section!
Cheers!
We are sorry that this post was not useful for you!
Let us improve this post!
Tell us how we can improve this post?