Aventus by Creed, a fragrance created in 2010 by Erwin and Olivier Creed, and last year they celebrated their 10 years anniversary. Father and son had a unique idea to create one iconic piece of perfume.
If you can imagine Napoleon in his victorious battles, drenched in masculine sweat riding his horse with his weapon high, you can see the idea behind Avnetus. Inspired by the power of his conquest, strength, and romantic soul they created an amazing piece of art. It indicates the courage and true ability of a mature man.
Aventus means success.
The value of Aventus is reflected in its incredible popularity. It's one of the biggest names in the fragrance industry. People labeled this perfume as one of the best perfumes in the world and its reputation went to the sky.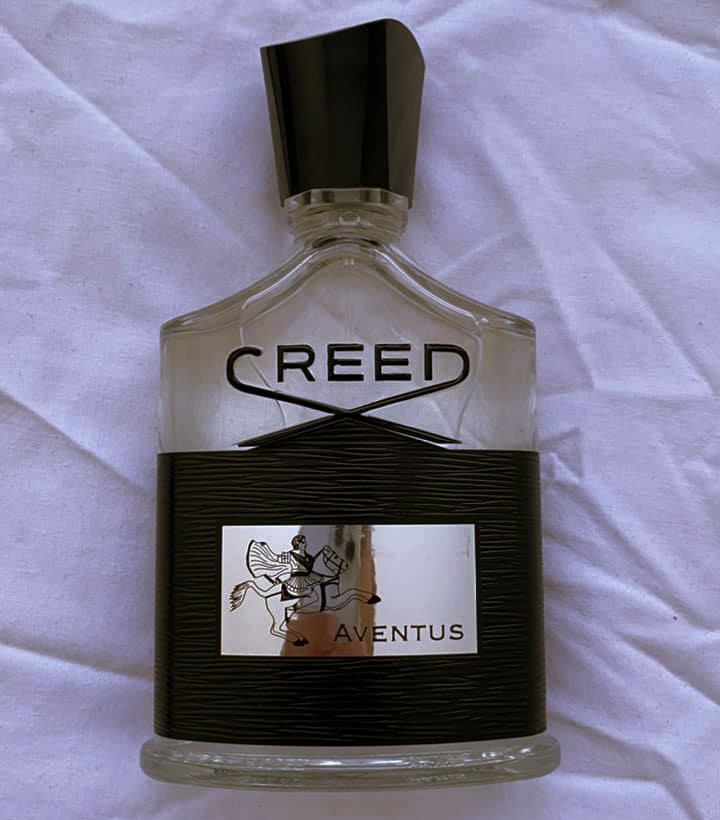 When we have a product like this one there will always be a massive conflict of opinions.
Keep in mind that Creed is a niche house and they are making the fragrance in batches. The problem with that is that thousands of people noticed (including me) that almost every batch is different – some batches lack smokiness, some lack projection, and others lack longevity. But the price remains the same. That's exactly how Aventus became one of the most controversial fragrances of all time.
As Creed Aventus is unique in many ways, and many people want to know more about it, I made this in-depth review so you can know everything about it. Let's dig in!
Jun 2022 Update: Some have asked how this is a 2022 review when I still didn't try the 2022 batch. The answer is that Aventus has many batches and as we (me and my team) are testing different batches, we're updating this post. We managed to get our noses on the 2022 batch, but we didn't get the chance for testing it properly in all conditions. The 2022 batch order is on its way, and as soon as we get it, we'll update the post with it. In the meantime, there's a lot of information about previous batches, and many of batches from previous years are still available for buying. Saying that you can learn a lot about Aventus in general from this post. If you have any questions, please feel free to comment down below and I'll help you out!
What Does Creed Aventus Smell Like?
In general, Creed Aventus smells like a dry, musky, and fruity scent, and definitely represents the masterpiece of perfumery.
Once you open Aventus there's no going back — poets would say that the conqueror goes out and it runs over all your senses. It smells fruity and sweet yet woody, smoky, and tropical.
These are the notes of Creed Aventus (1):
Top Notes
Pineapple
Black Currant
Bergamot
Apple
Middle Notes
Birch
Patchouli
Moroccan Jasmine
Rose
Base Notes
Musk
oak moss
Ambergris
Vanille
As soon as you spray it you feel the burst of citrus led by pineapple note — this is the first thing that makes Aventus so special. The opening is so aggressive and dominant with pineapple note which makes Aventus truly unique.
As time passes by, musk starts to kick in and citrusy chords vanish, but the pineapple note remains the main theme of the perfume.
Half an hour after application opening is officially completed, and from there on it's one smooth and dry ride.
Musk starts to dominate mixing itself with ambergris, oakmoss, and patchouli and gives hours and hours of masculine scent a true "Napoleon" would wear.
This interesting combination leaves an incredible impression on people, but there's always a catch, and here it goes by the name "batches".
This is in general what Creed Aventus smells like, but bear in mind that some notes are stronger in some batches, and that opening and dry-down vary as well. Previous batches have much more intense dry-down, while newer ones have something totally different. Let's get more into the details with that story. 
Which Creed Aventus Batch is the Best?
As I mentioned before, batches are so polarizing with this fragrance that it's almost impossible to be sure what you'll actually get if you get Aventus these days.
In my own personal opinion best batches of Creed Aventus were: 13z01, 15×21, 16j01, 19s01, and 19p11. Batches from 2020 are not that good in terms of performance, 2021 was ok (ish) while I still didn't manage to get my hands on 2022 batches. I tried it, and it doesn't smell promising, but I didn't get the chance for testing it in all conditions.
Some of the batches are forcing notes differently. It's about the ratio and the formulation used in each edition. Batches from 2013 and 2015 are the most valuable ones. Every fragment was balanced in recognizable Aventus spirit. It's sad to conclude but it's true – the older batch the better quality.
Some batches are considered more fruity, and others have been considered more smokey. The range of opinions is huge when it comes to Aventus batches over years. For me personally, batches from 2018 and 2020 have the most questionable quality. They pop out of the recognizable Aventus frame, and they often lack fruitiness or smokiness.
Some notes dominate more than others, they aren't in fragrance union as they used to be. This doesn't necessarily have to be a bad thing, the fragrant notes are still very appealing but it's definitely losing the original Aventus vibe. 
How Long Creed Aventus Lasts?
On average, Creed Aventus lasts anywhere between 9 and 12 hours on the skin, depending on the batch.
The creators of Aventus wanted to provide a completely luxurious fragrance, and like always performance is the key to success. The scent on your skin may last for over 12 hours, which is just mind-blowing. It is very noticeable and striking.
Sillage is over the top! Like the person wants to follow you just to enjoy the fragrance as long as possible. It's seductive and powerful. In one word – a masterpiece!
Of course, just like with longevity, sillage depends on the batch, but in general, it's a true beast.
It's not the "end of the world" issue for newer batches but the difference in performance is noticeable. I'm not saying it's bad or poor, it's just that they are not acting like the previous batches. The scent on the skin would stay for about 3-4 hours and silage is weaker too. 
There are multiple things you can do to make your fragrance last longer, so make sure to check that out!
When To Wear Creed Aventus?
Creed Aventus is easily a signature scent which means you can wear it all season on all occasions. However, Aventus prefers warmer days and daytime over cold winters and nighttime. But as I've said, it's going to fit well on all occasions.
You can wear it from casual to formal events. It goes with everyone and everything and it really blends with the day and the night. Whether you go to lunch, shopping, a parent-teacher meeting, a business meeting, or on a night date Aventus will stick with you nicely.
Seasons are not a problem for this guy. It's adaptable but it will most certainly work best in the spring, summer, and warmer fall. If I had to single out something it would be winter just because this type of freshness doesn't combine so well with cold days.
I personally love to wear it in the office and when I'm at a business meeting. It feels different when you imagine you are entering a business meeting with a Napoleon behind your back!
How Many Sprays of Creed Aventus is Enough?
4-5 sprays of Creed Aventus will be just enough for all occasions – 2 sprays under your ears, 1 on the back of your head, and 2 in the dip of the clavicle bone.
Feel free to try it out, see what fits you best. If you don't want the best out of it, 1-2 sprays will do the work. However, if you want it to linger on more then just your neck, then feel free to spray away.
Bear in mind that extra spraying won't increase its performance.
You can check out our full guide on how to apply perfume, which will show you few tricks you didn't know before!
Aventus is appreciated by every man who puts it on himself because it gives a luxurious and musky vibe. It is interesting that for this perfume there's a "myth" that the man who wears it gets more compliments from men than from women. And honestly, I tested it and it's true!
Since the scent is so widespread and popular, we'll never know exactly which sex likes it better but for sure we know that Aventus is a status symbol.
Where to Buy Original Creed Aventus?
The best place to buy Creed Aventus is to visit Creed boutique or some other authorized reseller perfumery, but if you want to shop online, the best place to get it is FragranceNet or Creed's website.
Of course, it's always the best way that you visit an authorized reseller physically because you can test it there and see do you actually like it + you will most certainly know it is original.
On the other hand, if you are more into online shopping, and want it delivered to your doorstep, then I would personally recommend getting your bottle of Aventus from FragranceNet — you will most certainly get the original bottle and that's the place where I personally get them.
You can also always purchase it through Creed's official website.
Beware of suspicious websites and unauthorized resellers because there are good chances that you get a fake Aventus. Always make sure you're buying from a trusted source!
Why is Creed Aventus So Expensive?
Creed is a luxurious house and they specialize in producing luxury fragrances. Aventus is expensive because it's made to be a luxury fragrance and you are not just paying for the scent – you're paying so you can wear Creed. So it's branding.
However, a high price doesn't always mean top quality. Now I'm not saying, Aventus isn't quality, I'm just saying that if they are selling it for over $300 they better make sure it's top-class quality, reliable, and trustworthy product – which Aventus isn't really.
Aventus by Creed shouldn't be seen only as a perfume in order to answer this question. When you pay for this perfume you are paying for the institution behind it, the effort and work invested, and its specificity in showing off. And house Creed has every right to set the price they believe the product is worth.
In my personal opinion, Aventus is overpriced, but in general, the price makes sense since it's a niche perfumery house that intends to produce fragrances for a certain type of people.
If you want a similar scent of Aventus and you don't want to pay $300+ for it (which is perfectly normal) then consider getting some clones of Aventus. Honestly, they are totally worth the buck.
What is The Best Clone of Creed Aventus?
Creed inspired many fragrance houses out there with their Aventus. Some of them wanted also to create something so beautiful, others just wanted to create something that will be a top seller just like Aventus, while some figured that it doesn't have to be that expensive to smell like that and decided to create their own version.
The best clones of Creed Aventus currently on the market are Armaf Club de Nuit Intense Man and Montblanc Explorer.
I usually don't like to use the word "clone" because it kinda rings the bells for the word "stolen". Armaf and Montblanc are pretty popular fragrance houses and I doubt they wanted to steal the formula and make it their own.
I believe they just recognized the opportunity where they figured that they can create something similar without costing that much money.
So the phrase I like to use is "inspired by" rather than "clone".
Club de Nuit Intense by Armaf is definitely very similar to Aventus. The only difference is that it smells a bit more synthetic in the opening and it never fully reaches the depth as Aventus does – it usually sticks more to pineapple while Aventus kicks it out. Check out our full review of Armaf Club De Nuit Intense Man!
On the other hand, Montblanc Explorer is also an amazing fragrance inspired by Creed Aventus… or an amazing clone, however, you want it! It's a bit more smooth than Armaf but it doesn't last as long as Armaf. You can also check out our full review of Montblanc Explorer to get a better picture of how similar to Aventus it is.
In terms of sillage, projection and longevity I'd say that Aventus wins all three, but it's followed closely by Armaf and after that Montblanc.
So if you want to get a cheaper fragrance inspired by Creed Aventus, definitely check out these ones. Lots of fragrances were inspired by Aventus (Office For Men for example) and that's something to keep in mind.
However, if you really want Aventus, then this is the next thing you always have to keep in mind.
How To Spot A Fake Creed Aventus?
The best way to spot a fake Creed Aventus is by getting to know how the original Creed Aventus looks like exactly. In this section, we listed the main differences between the original and fake Creed Aventus.
Aventus is a popular fragrance and it's not surprising that it is the target of the black market.
It is difficult to copy the quality of the Aventus so if you learn enough about the original one you won't have a problem recognizing a fake product. I'll tell you some of the things that I have noticed, so you can pay attention to them before you decide to buy them.
Here are the things you must know in order to spot a fake Creed Aventus:
Box
The most important thing you need to know here is that Creed Aventus never comes in plastic packaging. Knowing this you can easily recognize that it is a copy. Also, the structure of the box differs. The original one is stronger in touch, silver details are firmer done. Cope one is made of cheaper materials, so they are always thinner.
When you touch the box, you will recognize a copy because all the details are very difficult to feel, while on the original you can feel even the smallest detail imprinted on the box (especially the silver details).
Bottle
In order to spot a fake Aventus check the rings inside the spray. Original Aventus always has a white outer and inner ring. I've seen some fake ones out there. Some were less and some more successfully done, however, none of them were good enough because the original is really specific and well done.
It's often that wrinkles on the bottle of the fake one are printed and cannot be felt by hand.
The cap on the fake one is usually made of plastic with some bad quality aluminum on the top, while the original one is a heavier and visible high-quality build.
Scammers are evolving and it's impossible to track all the changes that they are making but these would be some general guidelines when looking at bottles.
Batch code
Batch code used to be a reliable way to check whether Aventus was fake. However, as I've said previously, scammers were evolved and lots of them have Creed Aventus batches displayed on the bottles.
However, it's always a wise thing to check the batches.
You can use a site like CheckFresh to enter the batch code and it will tell you does the original supports that batch code.
Just don't fully rely on the trustworthiness of batch code as it's just a number on the bottle – scammers know that too.
Smell of the fragrance
This is the hardest thing to describe if you haven't smelled the fragrance before because every nose is different.
But the general rule is that fake Aventus pretty much only sticks with the synthetic smell of pineapple without ever reaching the base notes.
Aventus is a complex storytelling smell, and it changes over time. If your Aventus doesn't ever go beyond pineapple note, chances are good that it's fake.
However, if it even reaches the base it won't be rich and bold – tinner and more fragile would be the words I'd describe fake Aventus base notes.
Price
Last but not least – actually maybe the best way to figure out are you buying a fake Creed Aventus – is the price.
Creed is currently selling Aventus for $325 for 100 ml on their own website.
Price may vary on different resellers, but it can never go below $250 for 100 ml. It's just impossible.
Resellers probably get a lower price from Creed in order to sell it for around $350 and make some money on it, but no matter how good a deal they get from Creed, it's just impossible to sell it for like $150 for 100 ml.
I've even seen some scammers selling it for like $40 for 100 ml and you know right away that something is wrong.
Don't buy something way overpriced as it's often a scam.
Packaging and Sizes
As much as Creed invested in the Aventus fragrance, so much was invested in the presentation of the perfume. A black matte box with silver details, at first sight, gives the impression of elegance. The inspiration for the perfume, Napoleon Bonaparte, is visible in the middle of the box as he triumphantly rides a horse. The impression of masculinity, strength, and sensuality is achieved
When we open the box we find a beautifully decorated bottle. All the details on the bottle are moderate and harmonized. The most striking is the company logo and Napoleon himself as a symbol of perfume. The bottle is transparent but a black stripe dominates the middle of it. At the top is a black cap that gives the impression of crowning the bottle.
I have to mention Creed produced a special package of Aventus for their 10 years anniversary. They boiled that up a little and turned the story around the packaging. In an elegant black box comes a black matte bottle with a silver cap. A special edition will draw the attention of collectors and It's a nice way to celebrate the tenth birthday of a fragrance.
Creed packs Aventus in these sizes:
50 ml / 1.6 fl.oz.
100 ml / 3.3 fl.oz
250 ml / 8.4 fl.oz.
500 ml / 16.9 fl.oz.
1000 ml / 33.8 fl.oz.
Conclusion — Is Creed Aventus Still Good?
Creed Aventus left the mark in the industry as the king of controversy, polarizing quality, and the subject of many controversies.
Yes, Creed Aventus is still good but it's not what it used to be before. 2020 and 2021 were not the best years for Aventus batches but we all surely hope that 2022 will fix that and that old Aventus will come back.
Aventus' reputation isn't questionable, this perfume has proven its high quality over the years. The only question mark around it is the price-quality ratio.
However, that's all a totally different story. Creed Aventus is still a very good fragrance and if you want to hold a part of history one day in the future, then a bottle of this beautiful scent will definitely serve that purpose.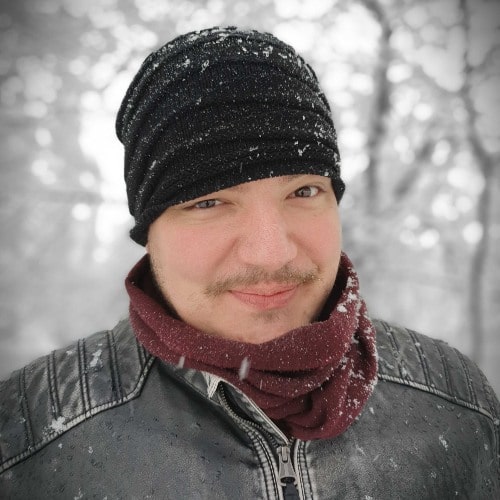 Vladan X is a founder of Fourth Sense and fragrance expert. He reviews only fragrances he owns personally, and his collection currently counts between 100 and 150 fragrances. Even though Vladan reviewed hundreds of perfumes he still didn't find the one he would call "signature" fragrance. He's still searching for that one, and in the meantime, he writes the best in-depth fragrance reviews internet has ever seen! You can read more about Vladan X here!