In 2010 Erwin and Olivier Creed created a masterpiece in the world of perfumery and changed the entire industry forever. It's literally the most popular niche fragrance in the world to this day and it holds a monopoly over a single note that became its recognizable signature – of course, we're talking about Creed Aventus.
If you can imagine Napoleon in his victorious battles, drenched in masculine sweat riding his horse with his weapon high, you can see the idea behind Avnetus. Inspired by the power of his conquest, strength, and romantic soul they created an amazing piece of art. It indicates the courage and true ability of a mature man.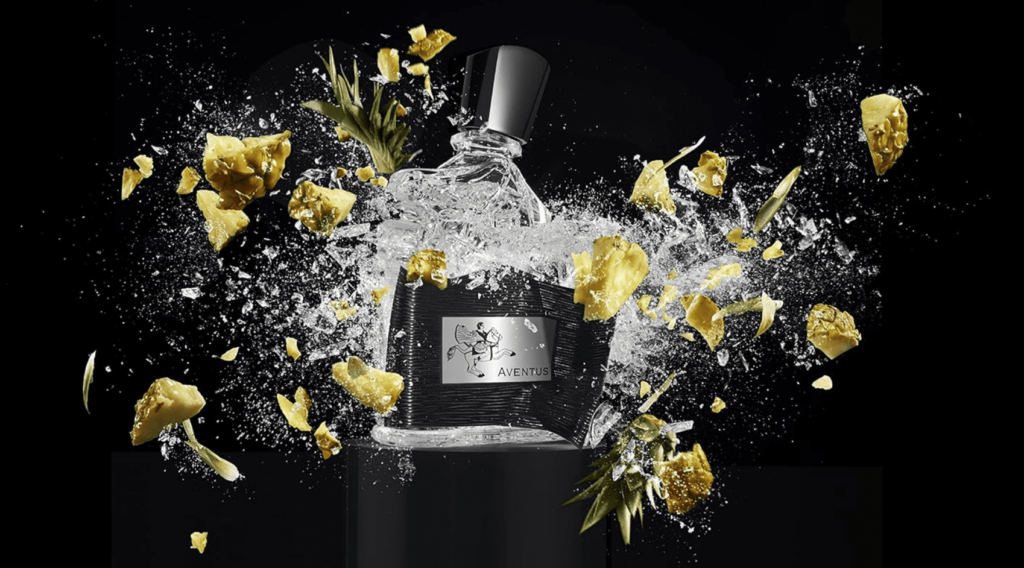 Aventus means success.
As one of the biggest names and most popular houses in the fragrance world, Creed and Aventus in particular were a part of huge controversies related to silent reformulations no one really appreciated – almost every other batch smelled differently, which is exactly how Aventus became one of the most controversial fragrances of all time.
---
Buy Creed Aventus
---
After 250 years of family-owned business, Creed house was sold to BlackRock LTPC in 2020 and many things have changed since then.
Saying all that, is it worth buying Creed Aventus in 2023? How does it actually smell today and how it compares to previous batches and years? Is the performance like it was before? Read on to find out!
Latest batch tested: F000388
What Does Creed Aventus Smell Like?
In general, Creed Aventus smells fruity, musky, and somewhat smokey – the signature note is the pineapple, but the scent is famous for its musky dry down.
According to Creed, notes pyramid looks like this:
Top notes: Lemon, Pink Pepper, Apple, Bergamot, Blackcurrant (Berries)
Heart notes: Pineapple, Jasmine, Patchouli
Base notes: Birch, Ambergris, Cedarwood, Oakmoss, Musk
Notes pyramid actually changed multiple times, and even to this day, different sources claim different notes pyramids – this one comes directly from Creed's official website. For this section, we'll focus solely on the Aventus bought in 2023 and how it smells, without any comparison to previous versions. The comparison section is below.
As soon as you spray it you feel the burst of citrus led by pineapple note with a blackcurrant background – recognizable Aventus opening, so beautiful that it was copied by so many houses.
As time passes by, musk starts to kick in and citrusy chords vanish, but the pineapple note remains the main theme of the perfume.
There are some woody tones in the background led by birch and cedarwood which are known to be dry woody notes. However, rest assured that Aventus is far from dry. Its fruits provide composition with a good amount of juiciness.
What made Creed Aventus so special in the world of perfumery is that pineapple wasn't used often before Aventus. The scent was very masculine, sexy, and a signature type of scent which is rare in niche perfumery.
Besides that signature pineapple note, drydown was always special with Aventus, even though it went in different directions throughout the years and reformulations.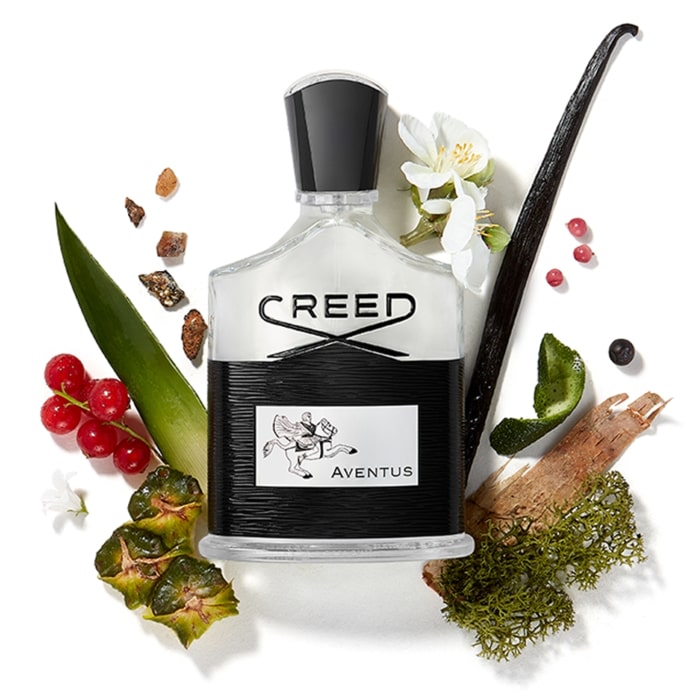 In general, Aventus has a very masculine scent that still to this day has a huge mass appeal factor where you will end up getting a whole lot of compliments. It's luxurious, seductive, and dominant.
Sure, things changed over the years, but recognizable DNA is still there, everyone who smells it still loves it, and that's simply how it is. If we're to talk only about the scent and avoid its history, price tag, and performance, Creed Aventus is a no-brainer and there's literally nothing to dislike.
However, we are going to talk about its history, price tag, and performance…
Which Creed Aventus Batch is The Best?
As you probably know batch variations are Creed's biggest controversy, but also the reason why Aventus became so popular. At some point, every batch smelled differently to a certain extent.
In my own personal opinion, the best batches of Creed Aventus were: 13z01, 15×21, 16j01, 19s01, and 19p11. Batches from 2020, 2021, and the first half of 2022 weren't that good in terms of performance, but it seems that Creed fixed those issues in the late 2022 and 2023 batches.
Watching today's market, the most valuable batches are considered to be the ones from the period between 2013 and 2015 where smoky drydown was amazing and very powerful.
In reality, DNA remained the same, and I'm sure that enthusiasts would accept changes in scent's identity if there were no batch variations. The actual problem was that no one could rely on one formula because as soon as the new batch comes out something is different – it either lacks smokiness, fruitiness, performance, or something else.
Batches from 2018 and 2020 were so bad that I'd personally say they had a huge identity crisis.
After testing batches from 2022 and 2023, it's safe to say that there are no longer huge batch variations. Sure, minor details might occur but that's not anybody's fault as the quality of raw materials varies as well.
If you buy today's version of Creed Aventus, what we described above is exactly what you can expect, regardless of the batch.
How Long Does Creed Aventus Last?
On average, Creed Aventus lasts for 7-8 hours, while projecting well for the first 2 hours.
From monstrous longevity and projection to shameful hour or two long longevity, Creed Aventus went through all.
Today, things are finally stable, and the performance is, safe to say, average.
You'll get 7-8 hours of scent lasting on your skin, and an hour or two more on your clothes if you decide to spray it there.
In the first 2 to even 3 hours, you'll get a decent 2-3 feet projection where people around you will be able to sense it.
When it comes to sillage, I'd say it's a bit above average – not strong but not weak, it will leave a couple of feet to trace behind you.
After 5-6 hours of longevity, only the ones very close to the spray point will be able to sense it.
Now is this good or bad, it's up to you to decide.
In my personal opinion, this should be a bit better especially because of the price tag. If I'm paying for something that much, I want it to have at least 10 hours of longevity and 4-5 hours of projection.
Just like with every other perfume, its performance can be boosted with some tricks, but in general, I'd personally expect better performance for this amount of money.
However, that's just me, and the reality is that the majority of people don't actually love monstrous performances. Saying that, if this average performance is your gig, then Creed Aventus will certainly not disappoint.
How Many Sprays of Creed Aventus is Enough?
4-5 sprays of Creed Aventus will be just enough for all occasions – 2 sprays under your ears, 1 on the back of your head, and 2 in the dips of your collarbone.
It's always best that you experiment and see what works best for you, but in general, optimal performance can be reached with mentioned method of application.
If you really want more out of performance, you can consider spraying on the inner side of your hand wrists as that should give you some extra projection and sillage.
Bear in mind that spraying multiple sprays on the same spot won't increase its performance, but just cause the scent not to open as it should.
You can check out our full guide on how to apply perfume, which will help you understand which steps are essential to be completed before spraying your fragrance.
When To Wear Creed Aventus?
Creed Aventus is a year-round fragrance but its scent blends best with the spring and summer seasons. Its versatility allows any type of occasion.
You can wear it from casual to formal events. It goes with everyone and everything and it really blends with the day and the night. Whether you go to lunch, shopping, a parent-teacher meeting, a business meeting, or on a night date Aventus will work perfectly.
As mentioned, its versatility will allow you optimal performance during all seasons, but the fruity and musky scent blends best with warmer days when temperatures are above 70°F.
The only time I wouldn't recommend wearing it is during extremely cold weather when temperatures are under 30°F as that may prevent its fruity opening from working as it should, which will cause the entire drydown not to perform as well.
Creed Aventus can easily be a signature type scent, and it has been for many people for so many years.
Where to Buy Original Creed Aventus?
The best place to buy Creed Aventus is to visit Creed Boutique or some other authorized reseller perfumery, but if you want to shop online, the best place to get it is Fourth Sense Shop, FragranceNet or Creed's website.
Of course, it's always the best way that you visit an authorized reseller physically because you can test it there and see do you actually like it + you will most certainly know it is original.
On the other hand, prices at retail stores are much higher so there are several online discounters where you can get the same original bottle for a much lower price.
Our personal recommendation is to get it from our Fourth Sense Shop – we partnered with the most trustworthy and reliable suppliers in the US with a mission of making fragrances affordable to anyone.
Our price is 25% lower than at Creed's boutique and pretty competitive with other discounters – on top of that, we send sample gifts as well!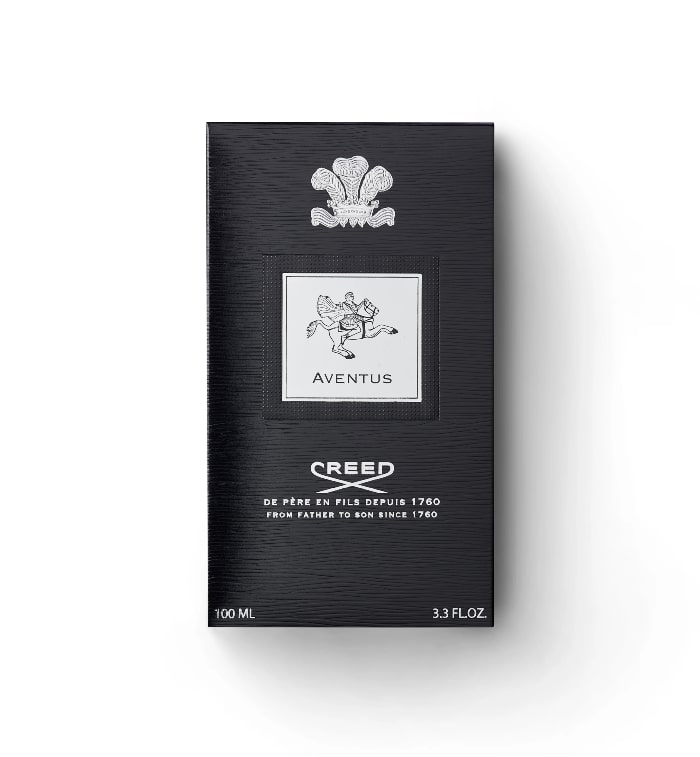 FragranceNet is also a trustworthy source where you can get your bottle, however, their price is the same as the retail price.
Considering its price, it's totally normal that you might be on the fence, so in that case, I'd recommend getting a sample first and seeing if it's right for you. The best place to do so is on MicroPerfumes where they will ship you a sample in no time.
You can also always purchase it through Creed's official website, and a few other trustworthy sources.
---
Buy Creed Aventus
---
Due to its popularity, Creed has always been a subject of copycats and there are a ton of fake sellers that sell who knows what in original bottles. Saying that always buy from trustworthy sources as you don't want to end up scammed for this amount of money, or even worse, get a skin condition that will require treatment.
Why is Creed Aventus So Expensive?
Creed is a luxurious house and they specialize in producing luxury fragrances. Aventus is expensive because it's made to be a luxury fragrance and you are not just paying for the scent – you're paying so you can wear Creed.
Aventus by Creed shouldn't be seen only as a perfume in order to answer this question. When you pay for this perfume you are paying for the institution behind it, the effort and work invested, and its specificity in showing off. And house Creed has every right to set the price they believe the product is worth.
It's the same with Gucci T-shirts and non-branded T-shirts. They both might be 100% cotton, but the prices are totally different, just because one of them says "Gucci".
In my personal opinion, Aventus is overpriced, but in general, the price makes sense since it's a niche perfumery house that intends to produce fragrances as artwork and they go after the luxury category.
If you want a similar scent of Aventus and you don't want to pay $300+ for it (which is perfectly normal) then consider getting some clones of Aventus.
What is The Best Clone of Creed Aventus?
Creed inspired many fragrance houses out there with their Aventus. Some of them wanted also to create something so beautiful, others just wanted to create something that will be a top seller just like Aventus, while some figured that it doesn't have to be that expensive to smell like that and decided to create their own version.
The best clones of Creed Aventus currently on the market are Armaf Club de Nuit Intense Man and Montblanc Explorer.
I usually don't like to use the word "clone" because it kinda rings the bells for the word "stolen". Armaf and Montblanc are pretty popular fragrance houses and I doubt they wanted to steal the formula and make it their own.
I believe they just recognized the opportunity where they figured that they can create something similar without costing that much money.
So the phrase I like to use is "inspired by" rather than "clone".
Club de Nuit Intense by Armaf is definitely very similar to Aventus. The only difference is that it smells a bit more synthetic in the opening and it never fully reaches the depth as Aventus does – it usually sticks more to pineapple while Aventus kicks it out. Check out our full review of Armaf Club De Nuit Intense Man!
On the other hand, Montblanc Explorer is also an amazing fragrance inspired by Creed Aventus… or an amazing clone, however, you want it! It's a bit more smooth than Armaf but it doesn't last as long as Armaf. You can also check out our full review of Montblanc Explorer to get a better picture of how similar to Aventus it is.
In terms of sillage, projection, and longevity I'd say that Aventus wins all three, but it's followed closely by Armaf and after that Montblanc.
There are many other fragrances that are inspired by Creed Aventus, but also many other legit clones – check out our list of best Creed Aventus alternatives in 2023.
However, if you really want Aventus, then this is the next thing you always have to keep in mind.
How To Spot A Fake Creed Aventus?
The best way to spot a fake Creed Aventus is by getting to know what the original Creed Aventus looks like exactly. In this section, we listed the main differences between the original and fake Creed Aventus.
Aventus is a popular fragrance and it's not surprising that it is the target of the black market.
It is difficult to copy the quality of the Aventus so if you learn enough about the original one you won't have a problem recognizing a fake product. I'll tell you some of the things that I have noticed, so you can pay attention to them before you decide to buy them.
Here are the things you must know in order to spot a fake Creed Aventus:
Box
The most important thing you need to know here is that Creed Aventus never comes in plastic packaging. Knowing this you can easily recognize that it is a copy. Also, the structure of the box differs. The original one is stronger in touch, silver details are firmer. Cope one is made of cheaper materials, so they are always thinner.
When you touch the box, you will recognize a copy because all the details are very difficult to feel, while on the original you can feel even the smallest detail imprinted on the box (especially the silver details).
Bottle
In order to spot a fake Aventus check the rings inside the spray. Original Aventus always has a white outer and inner ring. I've seen some fake ones out there. Some were less and some more successfully done, however, none of them were good enough because the original is really specific and well done.
It's often that wrinkles on the bottle of the fake one are printed and cannot be felt by hand.
The cap on the fake one is usually made of plastic with some bad-quality aluminum on the top, while the original one is a heavier and visible high-quality build.
Scammers are evolving and it's impossible to track all the changes that they are making but these would be some general guidelines when looking at bottles.
Batch code
Batch code used to be a reliable way to check whether Aventus was fake. However, as I've said previously, scammers were evolved and lots of them have Creed Aventus batches displayed on the bottles.
Besides that, since Creed changed the format of batches since they were bought by BlackRock – batches now start usually with F000.
However, it's always a wise thing to check the batches.
You can use a site like CheckFresh to enter the batch code and it will tell you does the original supports that batch code. This still doesn't work for the latest batches, but better to check either way.
Just don't fully rely on the trustworthiness of batch code as it's just a number on the bottle – scammers know that too.
The scent of the fragrance
This is the hardest thing to describe if you haven't smelled the fragrance before because every nose is different.
But the general rule is that fake Aventus pretty much only sticks with the synthetic smell of pineapple without ever reaching the base notes.
Aventus is a complex storytelling smell, and it changes over time. If your Aventus doesn't ever go beyond pineapple notes, chances are good that it's fake.
However, if it even reaches the base it won't be rich and bold – thinner and more fragile would be the words I'd describe fake Aventus base notes.
Price
Last but not least – actually maybe the best way to figure out if are you buying a fake Creed Aventus – is the price.
Creed is currently selling Aventus for $495 for 100 ml on their own website.
Price may vary on different resellers, but it can never go below $250 for 100 ml. It's just impossible.
Resellers probably get a lower price from Creed in order to sell it for around $350 and make some money on it, but no matter how good a deal they get from Creed, it's just impossible to sell it for like $150 for 100 ml.
I've even seen some scammers selling it for like $40 for 100 ml and you know right away that something is wrong.
Don't buy something way overpriced as it's often a scam.
Packaging, Sizes & Presentation
As much as Creed invested in the Aventus fragrance, so much was invested in the presentation of the perfume. A black matte box with silver details, at first sight, gives the impression of elegance. The inspiration for the perfume, Napoleon Bonaparte, is visible in the middle of the box as he triumphantly rides a horse. The impression of masculinity, strength, and sensuality is achieved
When we open the box we find a beautifully decorated bottle. All the details on the bottle are moderate and harmonized. The most striking is the company logo and Napoleon himself as a symbol of perfume. The bottle is transparent but a black stripe dominates the middle of it. At the top is a black cap that gives the impression of crowning the bottle.
I have to mention Creed produced a special package of Aventus for their 10 years anniversary. They boiled that up a little and turned the story around the packaging. In an elegant black box comes a black matte bottle with a silver cap. A special edition will draw the attention of collectors and It's a nice way to celebrate the tenth birthday of a fragrance.
Since mid 2022, caps are no longer plastic but metal.
Creed packs Aventus in these sizes:
50 ml / 1.6 fl.oz.
100 ml / 3.3 fl.oz
250 ml / 8.4 fl.oz.
500 ml / 16.9 fl.oz.
1000 ml / 33.8 fl.oz.
Conclusion — Is Creed Aventus Worth it?
Considering the scent, uniqueness, versatility, mass appeal, and complement factor, but also the price, the answer is: it depends.
Let's put two scenarios:
First scenario is that you never tried Creed before, and you have no idea what previous batches actually smelled like. In that scenario, Creed Aventus will still blow your mind. You will definitely get a beautiful fragrance with an average performance that will be a huge compliment-getter. In this scenario, if you don't mind spending a bit hefty price on this, then Creed Aventus is totally worth it. In 95% of cases, it will fulfill your expectations.
Second scenario is that you were a Creed Aventus fan before, and you had multiple batches, so you're trying to figure out if should you get the new one. Well, if you expect smokiness from old batches or monstrous performance, then you simply won't find that in 2023 Aventus. If you open your mind a bit and forget about getting the good old times back, you just might enjoy this realistically beautiful signature scent.
The majority of people who were die-hards will not find the new Aventus attractive, and that's a fact. But what's also the fact is that even today, Aventus is an amazing fragrance and if you're not sure about that, buy the sample and let others around you do the talking. It's still amazing.
Sure, there are a lot of "clones" and fragrances inspired by the composition of Creed Aventus, but rest assured that none of them are Aventus. They might share a few things, but Aventus is Aventus.
What are your thoughts on this king of controversy?
Have you tried it?
Let's talk in the comments!
Cheers!
+ Bonus: Perfect Creed Aventus Dupe
---
INSPIRED BY CREED AVENTUS FOR MEN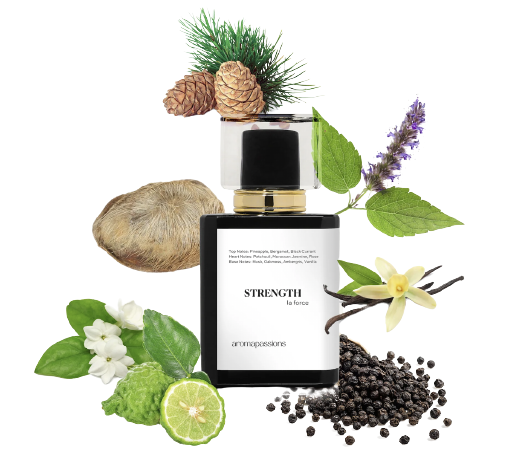 ---
We are sorry that this post was not useful for you!
Let us improve this post!
Tell us how we can improve this post?