If you are a fragrance lover, there is no way you haven't come across one of the many discussions about this momentous but also criticized scent by Montblanc – Explorer.
Is it unique and groundbreaking like some people say, or is it just a very good copy of Creed Aventus?
One of the reasons why Montblanc Explorer gained so much popularity right after it was released in 2019, is the fact that some consumers find it offensively similar to Aventus, and even though Aventus is a famous victim of many clones, this case really took the wild turn and separated people in two, opposite groups.
It's impossible to stay restrained in cases like these, and after all the different comments that you read, you still have no idea if Montblanc Explorer is a fragrance worth trying, then you landed in the right spot.
I have tested Montblanc Explorer multiple times or on multiple occasions and spent an entire bottle so, in this post, we will be discussing all the facts of why Explorer is (or isn't) worth one's time.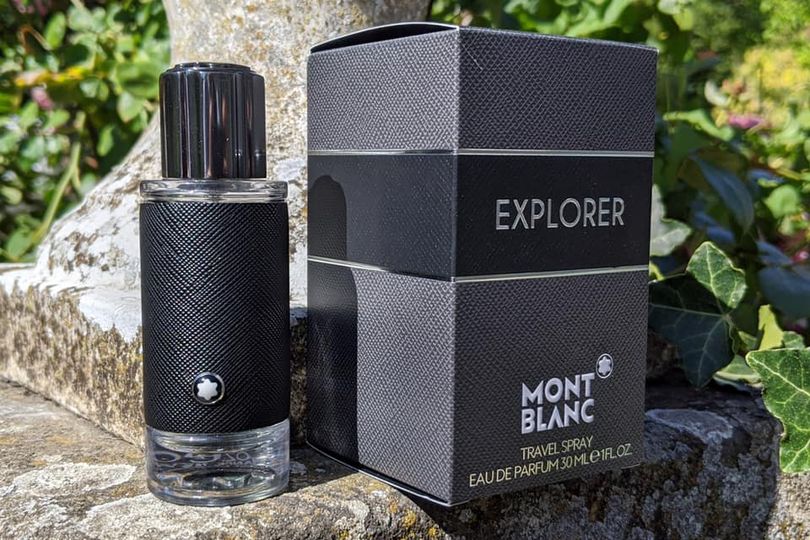 What Does Montblanc Explorer Smell Like?
Montblanc Explorer smells like a fresh, spicy, and warm welcoming scent, that gains a noticeable leathery and woody effect once it dries down. Very pleasant and accessible fragrance, with a synthetic backbone.
Top notes (1):
Bergamot
Pink Pepper
Clary Sage
Heart notes:
Base notes:
Ambroxan
Akigalawood
Indonesian Patchouli Leaf
Cacao Pod
The opening of Montblanc Explorer is very fruity-based, with a recognizable note of bergamot that immediately strikes you with the first spray.
Besides bergamot, the spiciness and warmness that comes from pink pepper and clary sage can also be validated, but it's not a very strong and easily noticeable smell, though it gives that quirky and funny note to the whole composition of fruity opening.
After approximately 10 to 15 minutes, this fragrance slowly dries down, and that is when the transformation is evolving.
The fruity bergamot that left its traces in the bare opening is fading away, and the heart of the fragrance is taking the wheel and driving us to the complete, different sphere of Explorer.
The dry down of this fragrance has a leathery, woody, ambery effect – yes, lots of ambroxan and wood notes, mostly Akigalawood but Vetiver as well. It's described as an aromatic-woody fragrance, and that's mostly what you get, even though I would say it smells more like a woody-synthetic scent, but in a positive way – the synthetic scent isn't always a bad thing as it's more of "color of the scent"
What I find strange and also the main reason why people tend to compare Explorer to Aventus, is that you can feel a soft touch of pineapple that is the victorious note of Aventus, but you cannot find it in Explorer's note breakdown.
Do I feel the massive pineapple in Montblanc Explorer? No.
But do I get that light but familiar pineapple touch? Yes.
I am not saying that Montblanc Explorer is similar to Aventus, but in the first 30 to 45 minutes after applying it, there is a sense of a familiar note, but it still has a unique touch of woody and earthy notes that completely separates this Montblanc scent from Creed's golden winner.
Montblanc Explorer is a very pleasant fragrance, very likable, and can also be a great complement-getter, and what is really worth the respect, is that this fragrance does not smell like a typical designer fragrance, at all.
It has a secret aura around itself and it's not pretending to be something that it's not – it's just a great, sweet, spicy, and woody perfume for men. Not groundbreaking, but definitely magic on its own.
How Long Does Montblanc Explorer Last?
Montblanc Explorer has moderate longevity and it will last for approximately 5 to 6 hours. Meanwhile, it will project great in the first hour or two.
The longevity and projection can be a reason why some people will say "no" to Explorer, but the reality is that not everyone likes their fragrance to last for an entire day. Saying that Explorer will allow you to switch to something else later in the evening, or you can just reapply it.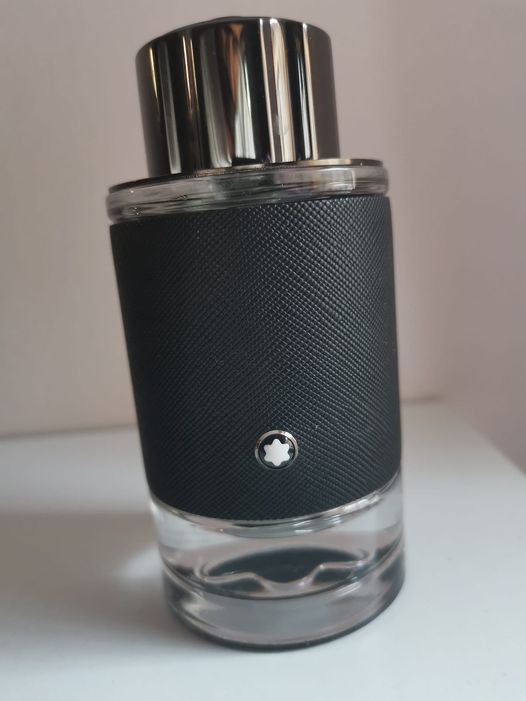 For me personally, the projection was very well in the first hour, maybe a little bit longer, and that's usually the time frame when the compliment-getting factor really stands out – it's almost impossible that you will go unnoticed in that period.
After two hours maximum, this fragrance sits very close to the skin and becomes intimate, so only the ones near you will be sensing it. If you want to extend longevity and performance in general, I'd recommend trying out a few tips from our list of 13 things you can do to make your fragrance last longer.
When To Wear Montblanc Explorer?
The best time to wear Montblanc Explorer is warm spring and summer days, but in general, Explorer is a pretty versatile fragrance that can easily be an all-season fragrance.
Have you ever wished to have a perfume that you will be able to wear whenever your heart desires? Well, with Explorer, you don't have to think about if your fragrance is suitable for a certain occasion or not, or if you are too young or too mature for it – this amazing sweet-spicy fragrance fits all occasions, any type of event and it suits perfectly youngsters and mature men.
You can wear it in the office, for a casual coffee break, or even for a date night dinner with your significant other.
When it comes to day or night, as I said, both will do just great, but in my personal opinion, it's more daytime type of fragrance. Since Montblanc Explorer is missing that deeper and more sensual accords you would expect in night-time fragrances, I believe the majority will find it better for daytime as well. However, feel free to test it for yourself as there's nothing that can go wrong.
The only time I wouldn't suggest wearing it would be cold winter days as performance and longevity won't be as near as good because citrusy opening won't be able to push through low temperatures.
How Many Sprays of Montblanc Explorer is Enough?
4 to 7 sprays of Montblanc Explorer is more than enough for this fragrance to reach its full potential and perform the best it can.
Montblanc Explorer is a non-offensive scent and it's almost impossible to over-apply it and achieve a negative outcome. But, there is no need to waste the precious liquid since you will not gain any improvements in performance and longevity.
4-7 sprays will do just the job if you make sure to focus on your pulse points, which means: 2 under your ears, 1 behind your head, and 2 in the dips of your collarbone. If you want the aura to be even bigger, you can apply 2 sprays to your hand wrists.
It's always best to experiment a little bit on your skin and see what works best for you, as everyone's skin is different, and therefore the performance of the fragrance isn't always the same.
Also important to mention – make sure not to apply multiple sprays on the same spot since it will take more time for the fragrance to open and you will not get any extra longevity or performance.
We already talked about the best practices for applying the perfume so if you want to learn more you can do so in our full guide.
Where To Buy Montblanc Explorer?
Montblanc Explorer can be found in many local perfumeries, but when it comes to online shops, you can find it on FragranceNet and quite a few other reliable sources.
Explorer is a pretty accessible fragrance when it comes to local perfumeries and I am sure you will have no problem finding it somewhere nearby. I always suggest buying the fragrance in the store physically as you will be able to test it on your skin and make sure you really like it before actually purchasing it.
If you're shopping online, then I would suggest that you get it from FragranceNet as they are one of the most trustworthy fragrance sellers in the US — I personally get all my fragrances from them and I never had a single problem.
Montblanc Explorer used to sell on Amazon as well, but as of the last update to this post, I can't find it anymore on Amazon. If you prefer to keep all your purchases on Amazon, then I suggest waiting a bit to see if will it pop up again. As soon as I notice it on Amazon, I'll update the post with the link.
If you want to test the Montblanc Explorer before buying, I recommend getting a Montblanc Explorer sample from Micro Perfumes – they have great prices and they are pretty fast with their shipping.
Besides FragranceNet and Amazon, you can also get the original bottle of Explorer on Montblanc's official website, Sephora, FragranceX, and Notino.
I always advise getting it from FragranceNet because I personally have experience with them, but other sources mentioned above will keep you safe from scams and fake perfumes. Check out our full guide on the best places to buy fragrances online.
Montblanc Explorer vs Armaf Club De Nuit Intense
This is the question I've been asked many times and when it comes to alternatives to Creed Aventus, these two fragrances have been running for a first spot.
The Club De Nuit Intense comes with a very rough, bright, citrusy, and fruity opening that many people found too aggressive (and synthetic) for their taste, but after approximately half an hour, it dries down to a more pleasant, slightly smoky, and even sexy type of scent, and yes, it really reminds of Aventus.
I like to say that Armaf magicians really aimed to make a clone of Aventus, something that will have a similar DNA and serve as a cheaper replacement for Aventus.
Montblanc Explorer, on the other hand, has a slight touch of similarities with Aventus, but it is definitely more unique and different from other designer fragrances, which makes many people fall in love with it.
The main difference between Montblanc Explorer and Club De Nuit Intense is their longevity and projection.
Club De Nuit Intense has a much better projection and will serve you much longer than Montblanc Explorer.
Club De Nuit Intense is an amazing attention seeker, excellent complement getter, and striking liquid that will speak before you. It has Aventus DNA, but of course, it smells more synthetically.
Packaging & Presentation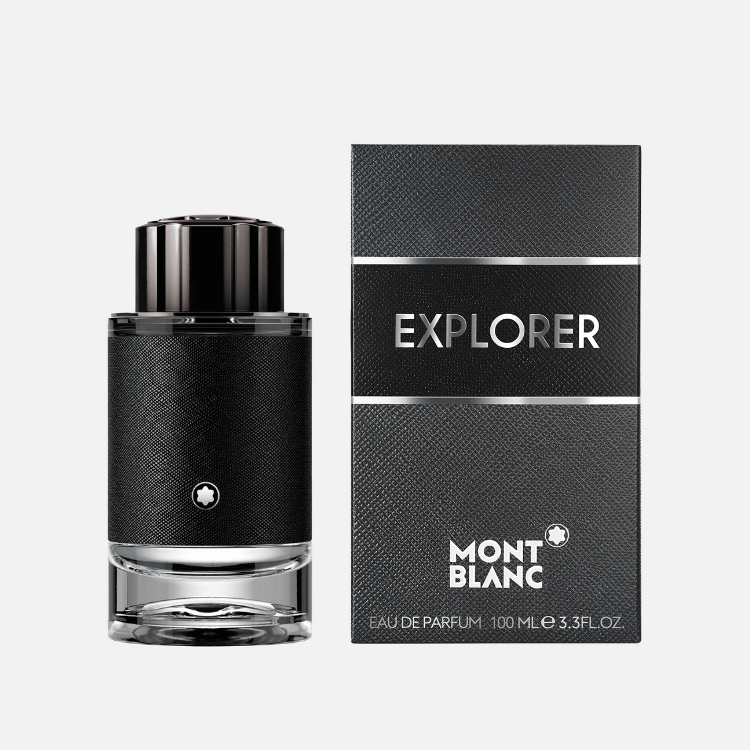 The Montblanc Explorer comes in a black/grey box, with a leathery label that contains the name and type of the fragrance and the name of the brand as well. It is simple and straightforward but also classy and elegant at the same time.
At the bottom of the box, you can find all the integrands and the batch code as well.
The liquid comes in a dark, transparent bottle that also has a leathery label wrapped around it with a Montblanc logo that looks like a little button – pretty interesting if you ask me.
The Montblanc logo can also be found on the cap of the fragrance, on the bottom, and on the atomizer as well. They really didn't economize.
All in all, the presentation looks clean and elegant, dark and masculine, and if anything, it will look very cool and mysterious while decorating your room.  
Summary — Is Montblanc Explorer Worth It?
Considering the uniqueness, price, performance, and availability, we'd definitely say that Montblanc Explorer is worth the shot.
I do find Explorer as a great fragrance, with a fresh and spicy opening and woody aromas that come out right from the heart of the fragrance and add the missing puzzle to this unique mystery.
It has that sweet, warm, woody, and aromatic aura that simply cannot go unnoticeable by both men and women. Is it a great compliment-getter? Yes, it is, but it's not the best and it definitely loses against Club De Nuit Intense in that battle.
What I like the most is the fact that this fragrance is so universal, so well-rounded and so masculine, you can easily apply it whenever you feel like it without worrying about it at all.
The projection and longevity are something that can definitely be improved in my opinion, but as I've said, not everyone likes their fragrance to last over 10 hours. If you fall in that category, then Explorer will do just fine.
Montblanc did a great job with the versatility of Explorer and crafting these remarkable notes into one distinctive "poison".
Explorer is a delightful scent that can leave you breathless and give you the confidence you may be missing, it's a perfect mix of spiciness, woodiness, and warmness, combined in an aromatic bomb that is just crafted to be adored.
It's a perfectly safe blind buy, and in reality, the chances that you will love it are really good.
One major thing worth adding to its achievements is that in 2022, Montblanc Explorer was a part of our list of recommendations for the best summer fragrances for men and the best spring fragrances for men. Now, in 2023, after a new round of testing, we had no choice but to include it on our list of best summer fragrances for men in 2023.
Have you tried Montblanc Explorer before?
How do you compare it to CDNIM and Aventus?
Let's talk in the comments below!
Cheers!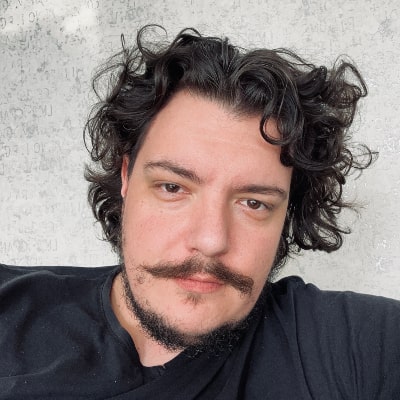 Vladan X is a founder of Fourth Sense and fragrance expert. He reviews only fragrances he owns personally, and his collection currently counts between 100 and 150 fragrances. Even though Vladan reviewed hundreds of perfumes he still didn't find the one he would call "signature" fragrance. He's still searching for that one, and in the meantime, he writes the best in-depth fragrance reviews internet has ever seen! You can read more about Vladan X here!