After releasing their initial aromatic fragrance of this collection called Wanted, many people speculated that the flanker Azzaro Wanted by Night that came out in 2018 is nothing but a poor and miserable copy of its ancestor, but man, they couldn't be more wrong.
Azzaro Wanted by Night succeeded to evoke our deepest desires and in its own way become an outstanding example that the price has nothing to do with the quality and feel that one fragrance can bring in.
The noses behind this exclusive perfume managed to mix all these different notes and come up with a scent that not only has powerful composition but also has a notable signature that will leave its traces engraved deeply in your skin.
Michel Girard and Quentin Bisch did an amazing job while blending this evening edition of the original Wanted, but before we go on with the full review, I want you to drop any prejudice you may have because this fragrance can proudly get an award for the best Azzaro fragrance of this collection because it sure did win a spot on our best winter fragrances for men in 2022 list.
What Does Azzaro Wanted by Night Smell Like?
---
Buy Azzaro Wanted By Night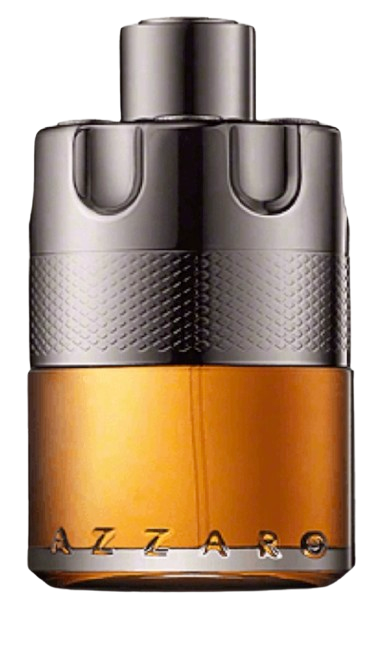 ---
Wanted by Night smells like warm-spicy, sexy, and masculine fantasy that took only the best from every note and appears as a perfectly balanced composition that almost any man would like to wear.
For a fragrance that was so misjudged and criticized I did not expect that much sensuality and sexiness that this perfume gave me, as it is much bolder, complex, mature, and sophisticated than the original Wanted.
Notes are delightfully and carefully mixed into a stable and rich symphony, and I can surely say that perfumers did not waste any efforts given into this showpiece of Azzaro.
The top notes are (1):
Cinnamon
Mandarin Orange
Lavender
Lemon
With the very first spray the dominant note you can catch on immediately is cinnamon, with a soft touch of mandarin orange and lavender, but I cannot say that it came out as a fruity and spicy, more like a clean and sweet type of scent.
The middle notes are:
Fruity notes
Incense
Red Cedar
Cumin
Besides these woody and warm notes that happen to be in the heart of this alluring scent, what most people find very questionable and odious is the Cumin as a middle note (many people will automatically cross it out when they see cumin in note breakdown).
If you are wondering why reasons are nothing but knowing individual scents of the notes – cumin is known for its specific smell that kinda reminds you of human sweat.
Sometimes it can be represented and blended as a mildly animalic note, but in the case of Azzaro Wanted by Night, cumin doesn't really stand out all, which tells us that characteristics of it are used for different (unknown) purposes.
Azzaro Wanted by Night doesn't smell sweaty at all. This beautiful fragrance is all about spiciness and woodiness that give you an expression of very rich scent and sexy energy – it's a great complement factor and women will love it.
Base notes are:
Tobacco
Vanilla
Cedar
Leather
Benzoin
Cypress
Iso E Super
Patchouli
After approximately 30 minutes when the initial smell easily fades away and the cinnamon is not that dominant anymore, the woodiness and dryness from the base come to the fore and the fragrance gets more muscular and seductive, it gets that herbaceous scent that comes from tobacco, very clean and green, but at the same time sweet and leathery.
Personally, I really like the smell of this sweet-green composition. It has a unique tone with a small touch of earthiness and freshness but still keeps its original warm and spicy feeling that will make you feel attractive and bold.
How Long Azzaro Wanted by Night Lasts?
Roughly said, Wanted by Night will surely serve you for at least 7 to 8 hours – it is a very stable scent and the Azzaro did a great job when it comes to longevity and performance in general.
When it comes to the quality and projection of this fragrance, there is not much to tell since you will get even more than you actually paid for.
In many different aspects, Azzaro awarded us with a pretty low price tag but gave us a sensuality and masculinity that will beautify our appearance for a pretty long time.
Silage is also an advantage that will gain you comments of adoration since you will surely leave traces about 4 or 5 feet away from you, and even after a few hours, people will still be able to smell it.
I personally get a maximum of 2 hours of projection, while the sillage lasts for around 4 hours. However, people who come near me (like, really close near me), can sense it.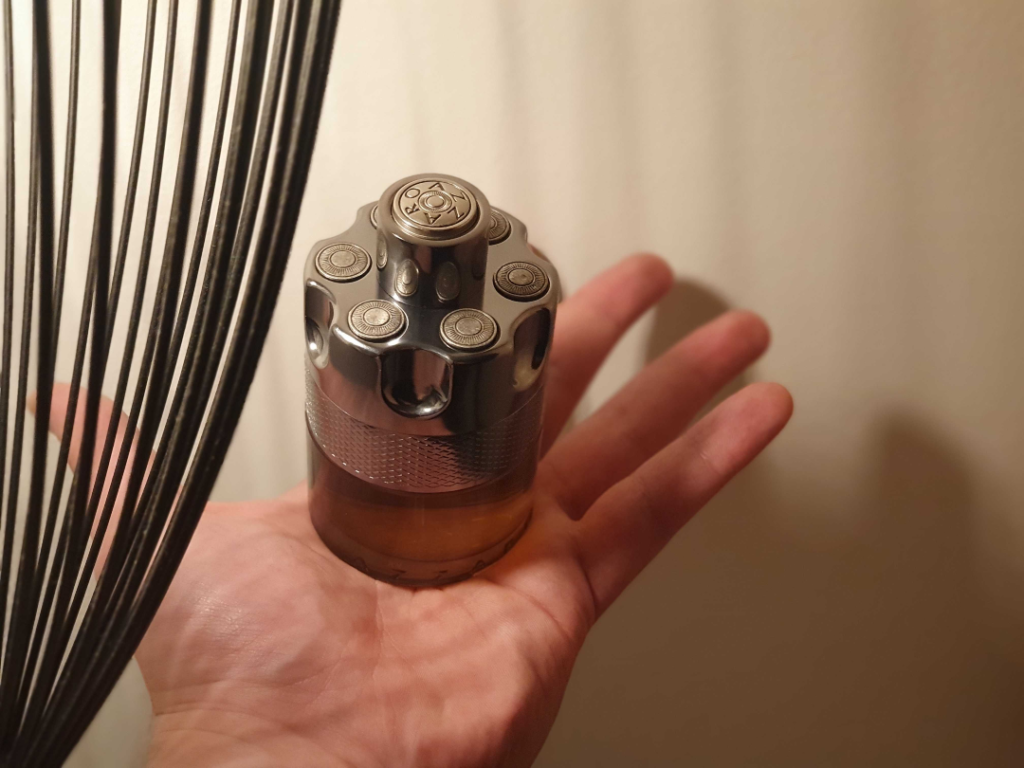 When to Wear Azzaro Wanted by Night?
The best time to wear Azzaro Wanted by Night is during fall and winter as colder temperatures will work much better for warm spices and heaviness this perfume possesses.
With its warm and spicy opening, but woody and herbaceous after-notes, the fragrance fits best for fall days.
Because of its texture and composition, the warm summer days will not allow for the perfume to open properly which can also harm the projection and longevity of the fragrance. Also, high temperatures will sweeten Azzaro Wanted by Night
All these alluring and tempting notes remind me very much of a nice, warming transition type of smell, from hot summer days to cold winter season.
Even though the initial idea was to make an evening edition of the original Wanted, you will not go wrong if you choose Wanted by Night for your pleasant fall date or a short holiday by the lake.
I can safely say that this fragrance is a great night/day option for cool fall or winter weather.
How Many Sprays of Azzaro Wanted by Night is enough?
To get maximum of the sweet-woody notes you should apply about 6 sprays of this Azzaro Wanted by Night – general recommendation, spray it on your pulse points.
Where and how many sprays of chosen perfume you will apply will definitely affect the way fragrance will project and how other people will react to it.
Important points you should have in mind are: inside of your wrists, inner elbows, and behind your ear lobes and knees, also on the chest and in the hair; these warm spots on your body emit extra body heat and will help in opening your fragrance correctly.
You should also feel free to apply it on the clothes (but you should worry about the material of the clothes, do not apply it on materials that can stain), that way you will make the longevity of fragrance even stronger, and the smell will serve you longer than before.
Check out our full guide on how to apply fragrance for maximum performance here!
Where to Buy Azzaro Wanted by Night?
---
Buy Azzaro Wanted By Night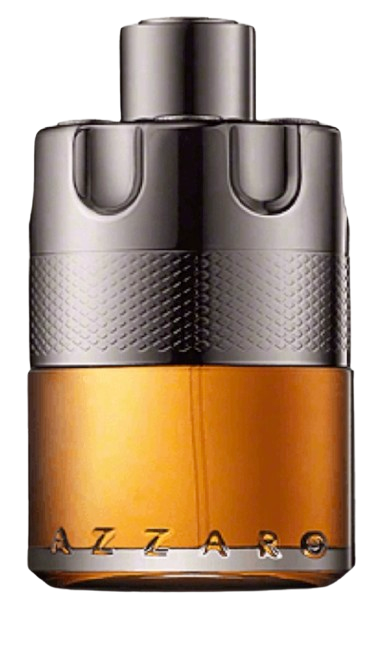 ---
In case you decide to give this fragrance a try, you should visit the local perfumery that is Azzaro's authorized reseller, or if you want to shop online, take a look at Azzaro's official website, Amazon or Sephora.
Whenever I have an opportunity I go to the local perfumery and test the fragrance on my skin before I decide to buy it since that gives me the most accurate answer.
If you want to shop it online, you do have many online shops for fragrances, but since there are many scammers that are not FDA approved and not tested on the human skin, I wouldn't play around since it can have serial consequences.
To avoid being scammed, I would recommend Azzaro's official website, Amazon or Sephora as the most trustworthy sources to get Azzaro by Night.
Packaging
The packaging of Azzaro Wanted by Night follows the same pattern as the original Wanted, with the revolver topside but a darker shade of bottle, more like a black version of Wanted.
I must admit I like the whole appearance very much, it is cool, unique, with an interesting revolver idea, very catchy and different, but more like a rich and powerful presentation.

It comes in 2 different sizes:
Where is The Batch Code on the Bottle for Azzaro Wanted by Night?
If you are looking for a batch code on Azzaro Wanted by Night, you should find it in two places:
on the bottom of the original box, it is engraved into the packaging.
batch code is also etched into the glass on the bottle (lower area).
Those are the usual spots all fragrances have batch code displayed
How To Tell Your Azzaro Wanted By Night is Real?
One of the solutions to check if your fragrance is fake or not is to analyze the product itself (packaging and bottle) to see if there are any differences or mismatched details.
Of course, the scammers can do a pretty good job and make the appearance of the fragrance almost the same and sometimes you cannot find any trace of scam, but it is still worth a try (look for flawless seams, paperboard, the color of perfume, bottle cap, etc.)
One more way of checking the authentication of Azzaro Wanted by Night is to check your batch code. I have already mentioned where you will be able to find it, so take a look.
The batch code actually allows manufacturers or suppliers to identify and trace a set of identical products that share certain characteristics of production (production time, production date, serial number, etc.).
If you want to check if the batch code is legit or fake, visit Check Cosmetics (it supports Azzaro) and type in your code from the packaging. If it says that "specified code is not supported, or is not correct" then there is a high chance that your fragrance might be fake.
That's why always make sure that you buy fragrances from trustworthy sources only.
Is Azzaro a Good Brand?
There are no doubts when it comes to the quality of Azzaro's brand; they have been on the market since 1967. initially as a fashion brand but then released their first fragrance in 1975. Azzaro is an incredible brand for women's and men's perfumes.
Azzaro has built reputation and respect over the years and their fragrances reached a certain level of quality that cannot be unacknowledged.
Even though they have been a victim of hatred and false preconceptions, we should all know by now that we cannot trust everything we see on the internet, and Azzaro is a great example of that.
I surely enjoyed their products and besides Wanted by Night, I also recommend these fragrances as well:
Azzaro Pour Homme Eau de Toilette
Azzaro Nĭght Tĭme Cologne for Men
Onyx by Azzaro – Eau De Toilette Spray
Summary – is Azzaro Wanted by Night Good?
It's not that it's just good – Azzaro Wanted by Night is a phenomenal fragrance that managed to reach the levels many niche and designer houses never managed. It's nothing but a true masterpiece.
I must say that it reminds me of 1 Million – Prive Paco Rabanne or Dolce Gabbana – The one, but to make myself clear, they do not smell the same or are similar on that matter, but I can say they are kinda on the same level, and if you ever tried one of these two fragrances then there is a high possibility that you will like this one as well.
Azzaro Wanted by Night is the sweet, spicy, and green bomb that has the power to give you sensuality and sexiness, it will be a great confidence booster and I promise that this perfume is adored by every woman (saying from personal experience).
No matter if you liked the original one "Wanted" or not, these are two completely different fragrances and there is no space for misapprehension and prejudice.
I am convinced that if you like woody, spicy and muscular perfumes, you will absolutely LOVE this one.
We are sorry that this post was not useful for you!
Let us improve this post!
Tell us how we can improve this post?