Office For Men by Fragrance One is a spicy and musky fragrance released in 2019. The nose behind this fragrance is Alberto Morillas and It's the first fragrance by the YouTuber Jeremy Fragrance. As soon as Office For Man came out it provoked sharp criticism because of its price and the fact that the fragrance has already been "smelled out there".
People often compare it to Creed Aventus or Dior Sauvage because of the strong impression it leaves. That's why you feel that you already smelled this scent somewhere. Jeremy himself showed this fragrance to Erwin Creed and Erwin said it's nothing like Aventus.
In a way, I can understand the move but Erwin's reaction doesn't give much. He stayed restrained and just complimented the structure of the fragrance.
In this blog post, we're going to review Office For Men by Fragrance One, and I hope it will help you decide should you get it.
What Does Office for Men Smell Like?
Office For Men is a strong, dry, and punchy fragrance that smells fresh, spicy, and woody. You can really feel the ambroxan and bergamot, then floral notes pop out and put it all together with musk fragrance.
Top notes are (1):
Ambroxan
Bergamot
Orris Root
Heart notes are:
Woody Notes
Floral Notes
Amber
Jasmine
Ambergris
Base notes are:
A mixture of pleasant and mild sweetness with spicy notes makes one interesting combination. Morillas is definitely one of the best master perfumers when it comes to fresh fragrances, but this one… When you smell it, you have the impression that you have already smelled it before. The combination of these notes just isn't unique enough.
Fragrant notes don't run away from the skin easily, the creators really did a very good job technically, and I think that can be the huge problem with this perfume. A lack of imagination (or budget?) is evident, unfortunately, they forget how to play with it.
I would primarily tie this perfume to something clean and sterile. I see It as a safe zone, as a playground full of boring toys but you can still play with them.
How Long Office for Men Lasts?
On average, Office for Men lasts for 8 to 10 hours without any problems. It's safe to say that Office For Men has incredible performance overall.
It lasted over 12 hours on my skin and in terms of projection and sillage, it's a beast.
After the initial spray, it projects for the first 3-4 hours without any problems and projection is easily 5-6 feet.
When it comes to sillage, Office For Men leaves a 6-7 feet trail of scent behind a wearer.
If you are one of those people who just love being potent in terms of smell, then Office for men will easily deliver that.
With it, you'll definitely be noticed but the smell of Office For Men is quite common and has already been "seen" so don't expect any fireworks around you. A solid performance here goes in favor but as a fan of uniqueness, I miss that spark to fall for it. Without it, it's just a regular, well-done product.
When to Wear Office for Men?
The best time to wear Office For Men is definitely spring and summer daytime which makes sense because as the name suggests, it's meant to be a fresh office scent.
The very name of this perfume speaks to its purpose. Office For Man is intended to be worn for business occasions and just to make that serious and confident touch on you. Your colleagues will recognize you by it in the office without even seeing you, so that's a plus here. Although the perfume is not unique in smell, it's definitely impressive enough.
Of course, it can be worn outside the office just keep in mind that Office For Man prefers daily options. You can wear it for lunch, shopping or whatever you like to do during the day. You won't go wrong. It will adapt to many occasions, no need to be strict here.
Due to its strength, you just need to pay attention not to stay in too small spaces because it would be too much for the people around you.
How Many Sprays of Office for Men is Enough?
In general, 3-5 sprays of Office for Men will be just enough for Optimal performance – 2 behind the ear, 1 on the neck behind the head, and 2 in the dips of the collarbone.
The opening of this perfume is strong but clean and about 5 sprays will do the job. I want to mention again that it really keeps its strength tough day so there is no need to respray it. Freshness will follow you from the time you put it on, it has a reliable interval of showing off.
It's nice that the smell doesn't have big oscillations except at the beginning when it fills the room with its intensity. It releases the same fragrant notes every hour. They are so nicely packaged but again they are packaged "by book".
So I see Office For Man as a student who has all great grades but does not stand out at all… He is no different from any other good kid. It's a real shame for the creators but we know that being average is a curse in this industry.
Make sure to check out our article to learn tricks you didn't know before for applying perfume best practices!
Where to Buy Office for Men?
The best place to buy Office For Men is Fragrance One website. There are great deals with discounts and free products over the internet so always be sure of your source of purchasing.
Office for Men used to be on Amazon, but as of the time of writing this (January 2022), it's no longer present on Amazon.
If you follow Jeremy Fragrance then you can often get deals like coupon codes or even buy-1-get-1-free that you can use on his website.
Packaging
The bottle is black and has a very simple shape. Actually, the entire presentation is pretty simple and it doesn't provide that "luxurious" look that would justify the price.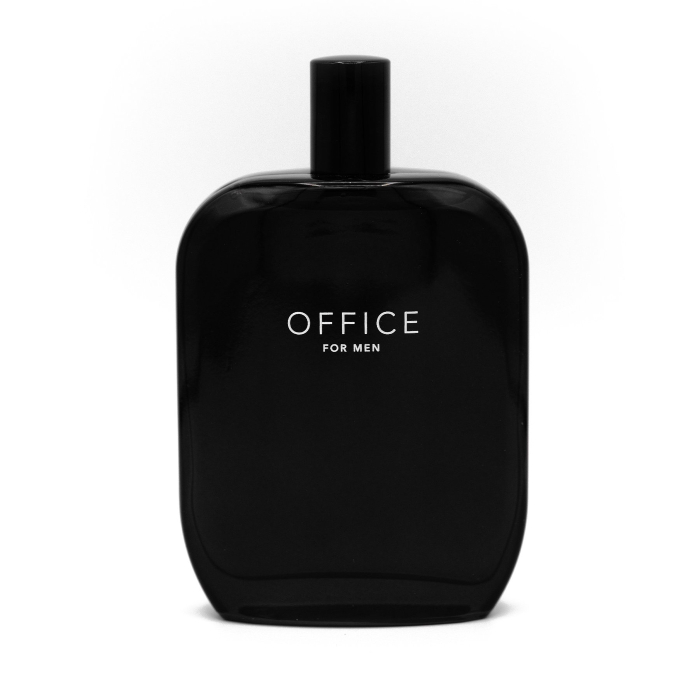 Office For Man comes in 3 sizes:
10ml / 0.3 fl. oz.
50ml / 1.6 fl. oz.
100ml / 3.3 fl. oz.
Summary – is Office for Men Worth It?
Giving an answer to this question is very easy, and very difficult at the same time.
The quality of the product is at an enviable level, the creators knew what they were doing. They had the Office For Man mission in mind and they accomplished it. The scent is masculine, big, and strong. The performance is also great – projection, sillage, and longevity, in general, are beast. So we know that it has exceptional characteristics, and all of that is definitely a plus.
On the other hand, it's not unique, it doesn't have its own personal stamp and the price is way too expensive. Although I am aware of the qualities that I listed, everything goes down when you see all this. If something costs 159 EUR that demands status quality and Office For Man is simply not at that level.
Saying all that, we'd say that Office for Men is simply not worth it — there are a lot more unique and beautiful fragrances that smell amazing and at the same time they are far more affordable.
The lack of imagination, creative enthusiasm, and energy leaves a big mark. The production of this perfume stopped at the point where it was supposed to make a boom. They simply stood on those safe branches.
At least that's how this perfume left an impression on me. It's good, but not awesome.
Either way Office For Men would be Jeremy's perception of art and that's something we all should respect. There are still a lot of folks who love this fragrance and that's just the way it is.
Have you tried Office for Men?
What do you think about it?
Let me know down in the comments!
Cheers!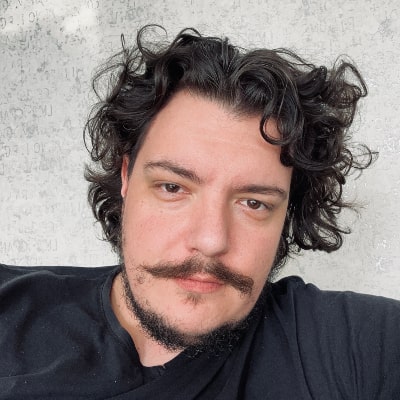 Vladan X is a founder of Fourth Sense and fragrance expert. He reviews only fragrances he owns personally, and his collection currently counts between 100 and 150 fragrances. Even though Vladan reviewed hundreds of perfumes he still didn't find the one he would call "signature" fragrance. He's still searching for that one, and in the meantime, he writes the best in-depth fragrance reviews internet has ever seen! You can read more about Vladan X here!