In the past year, Giorgio Armani made so many changes to their Acqua Di Gio line which definitely brought them to the spotlight in the fragrance world.
In 2022, Giorgio Armani released Acqua Di Gio Eau de Parfum, another flanker of the popular line which at first moment looked like they are reviving the old best seller Acqua Di Gio Eau de Toilette. However, that was not the case, nor did Giorgio Armani reference the old EDT formula anywhere.
King of fresh fragrances, Mr. Alberto Morillas is a nose in charge behind this flanker, just like in the past years when he created flankers such as Acqua Di Gio Profumo and Acqua di Gio Profondo that reached massive success.
Morillas also created the original Acqua di Gio, so expectations were pretty high for this one as well.
Does it smell like the original AdG? How it performs? Is it actually worth it today when we have so many beasts in the fresh category? Read on to find out!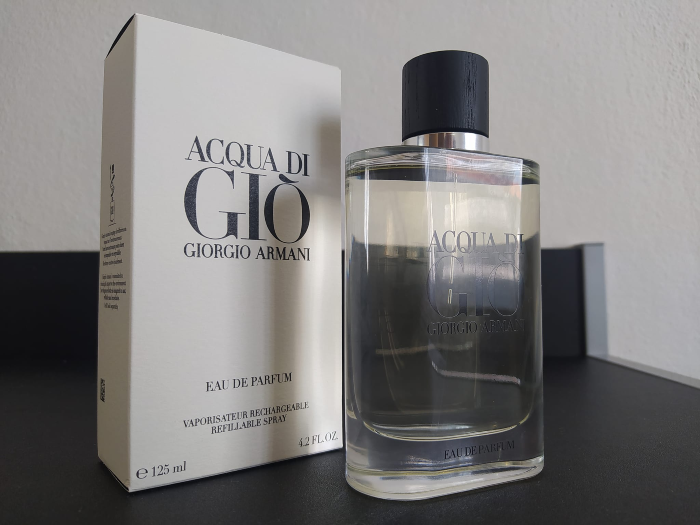 ---
Buy Giorgio Armani Acqua di Giò Pour Homme Eau de Parfum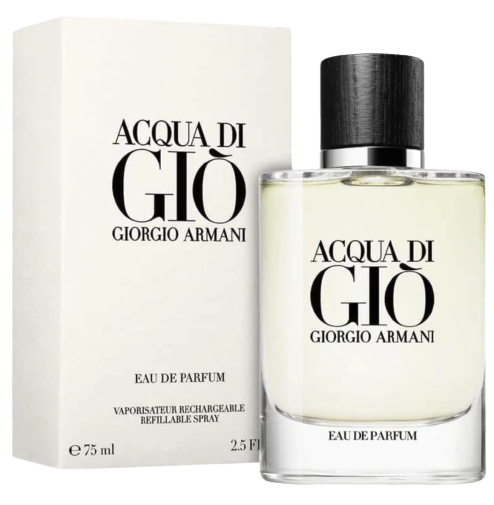 ---
What Does Acqua Di Gio Eau De Parfum Smell Like?
Acqua Di Gio Eau de Parfum smells very aquatic, marine, and fresh. Marine and mineral accords lead the entire composition with slight floral and herbal background.
According to Giorgio Armani, notes pyramid looks like this:
Top notes: Marine notes, Green mandarin
Heart notes: Clary sage, Lavender, Geranium
Base notes: Patchouli, minerals, vetiver
Right now, we're going to solely focus on what Acqua Di Gio Eau de Parfum smells like, and not compare it to the original as you can read more about that below in the AdG eau de parfum vs eau de toilette section.
After the initial spray, the opening is very aquatic and combined with the zesty and citrusy accord. It's so beautifully blended that I already see that the majority of people testing it in the department store will buy it just based on its opening.
In the drydown, once the initial opening passes, you will definitely be able to smell flowery accord but dominant mineral notes from the base will keep that aquatic vibe in the scent.
Actually, the scent never shifts too much, and the entire lifespan of the scent is led with that aquatic, marine, aromatic, and fresh vibe.
Patchouli from the base is from Guatemala – the exact same patchouli that is a signature of the entire Acqua di Gio line, and that was used even back in 1996. Patchouli note in this case gives the scent a slightly herbal and earthy tone, but you can feel that after the fragrance dries down completely.
Vetiver from the base controls the overall dryness of the scent, giving it a zesty and sharp tone.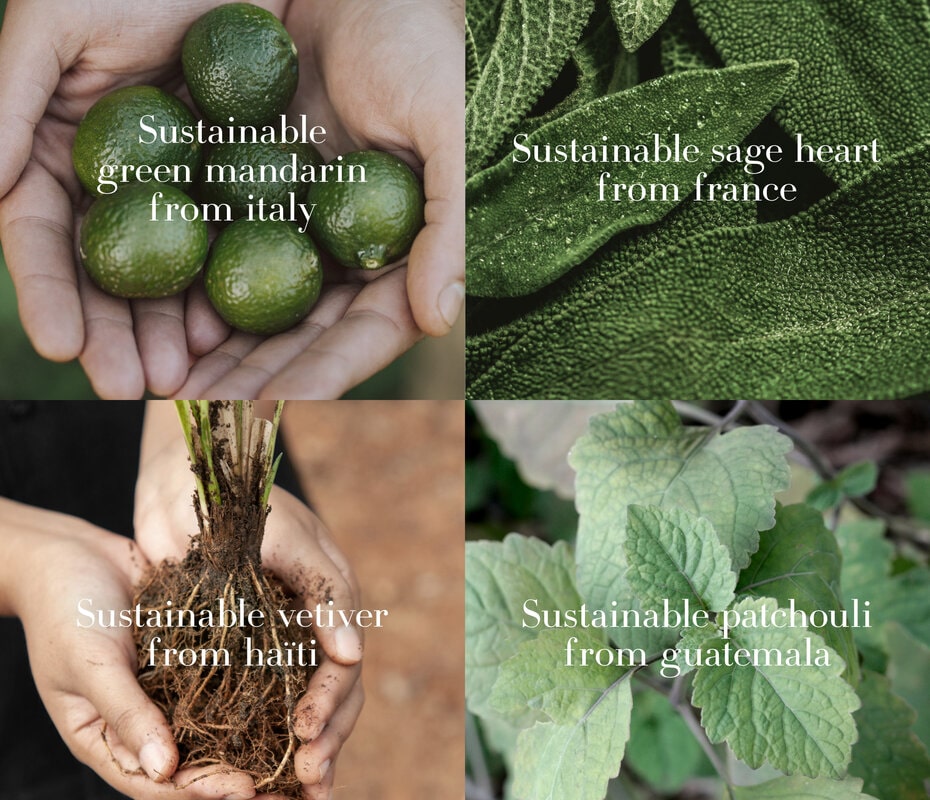 Overall, Giorgio Armani and Alberto Morillas again managed to create a beautiful piece of art – Acqua Di Gio Eau de Parfum is masculine, sexy, and the perfect pick for any man.
It's definitely mass-appealing, its intensity (considering the category where it falls) is above average and you'll definitely get compliments for it.
Thanks to the already-mentioned mass-appealing factor this is a perfectly safe blind buy, especially if you love Acqua di Gio fragrances!
How Long Does Acqua Di Gio Eau de Parfum Last?
On average, Acqua Di Gio Eau de Parfum lasts for 8 hours, while projecting very well for the first 4 hours.
Let's be real here – Giorgio Armani was listening to their audience, when we all complained about the original Acqua di Gio EDT doesn't last anywhere near to how it used to.
They listened, and they gave us what we wanted – a new and modernized flanker that performs above average.
For me personally, I even sense it after 10 hours without reapplying, but on average you will get around 8 hours before it becomes a skin scent.
Projection is amazing in terms of its longevity, and you can expect 3 to 4 hours on average. People around you will definitely be able to sense it!
Sillage is moderate but very noticeable and it definitely leaves a significant trace 2-3 feet behind you.
It's rare to see fougere and aquatic fragrance have a performance like this, but if there's any fragrance for this category fragrance enthusiasts wanted to have a performance such as this, then that's definitely Acqua Di Gio.
How Many Sprays is Enough?
In order to achieve optimal performance, apply 5 sprays of Acqua Di Gio Eau de Parfum – 2 behind your ears, 2 on the sides of your neck, and one behind your head on the neck.
There truly is no reason to overapply this perfume as the scent is punchy, long-lasting and it performs great.
You can apply more sprays in places like the dips of your collarbone, but make sure that you don't apply multiple sprays on the same spot, as it will do nothing but waste the precious liquid.
It's very important to know how to properly apply fragrance in order to prevent headaches and allow the perfume to open as it should. We already made a guide on that topic, so make sure to check it out.
When To Wear Acqua Di Gio Eau de Parfum?
The best season to wear Acqua Di Gio Eau de Parfum is spring and summer when the weather temperature is above 70 °F. When it comes to occasion, its versatility allows any type of occasion.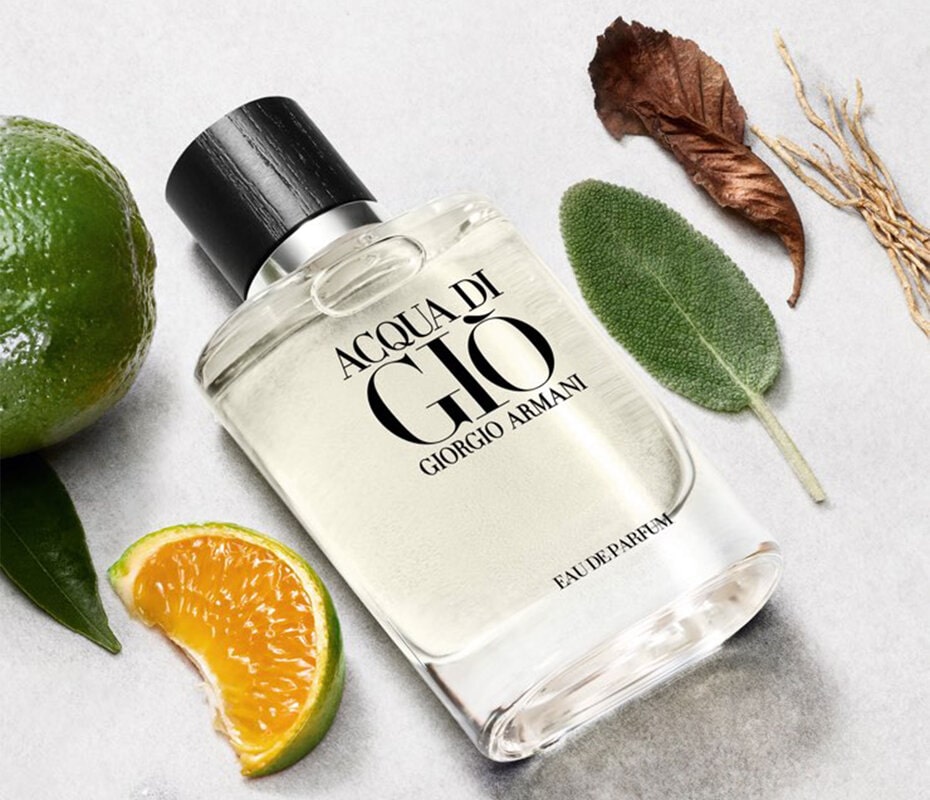 The aquatic and marine vibe definitely seeks higher temperatures, sun, and T-shirt weather. Saying that wearing Acqua Di Gio Eau de Parfum during cold winter or fall days makes no sense, as the scent is not dense enough nor it can perform correctly in low temperatures.
Regardless of where you live (seaside, city, country, etc), this beautiful scent will work perfectly during higher temperatures.
This is a signature-type fragrance, which means that you can literally wear it in any situation – it can be a great work/office fragrance, date night (remember that it has a huge compliment factor!), friends and family gatherings… Literally anywhere!
Versatility is definitely a huge trait this perfume has and it will most certainly adapt to your every need.
Acqua Di Gio Eau de Parfum vs. Eau de Toilette
Ok, so the big question – what is the difference between Acqua di Gio Eau de Parfum and Eau de Toilette?
Well, truth be told, differences are existent and very noticeable.
Yes, AdG EDP definitely has the original DNA that EDT established a long time ago, but to say that EDP is just more modernized wouldn't be correct.
Since you basically can't buy AdG EDT from 1996 then comparing it to that scent makes no sense. Saying that we'll compare it to EDT that you can buy today.
These are the main differences:
| | | |
| --- | --- | --- |
| | Acqua Di Gio Eau de Parfum (EDP) | Acqua Di Gio Eau de Toilette (EDT) |
| Olfactory family | Aquatic, Fougere | Citrusy, Aromatic, Fougere |
| Scent | Aromatic, Marine, Mineral | Citrusy, Aromatic, Marine |
| Main note | Marine notes | Marine notes |
| Longevity | 8h avg. | 5h avg |
| Projection | 4h avg. | 1h avg. |
| Sillage | 7/10 | 4/10 |
| Occasion | All | Work/office |
| Season | Spring, Summer | Summer |
| Concentration | eau de parfum | eau de toilette |
In this table, we can see a few takeaways from their differences:
AdG EDT is a bit more citrusy, while AdG EDP is much more marine
AdG EDP performs way better in all aspects
AdG EDP is a lot more versatile, while EDT works best in an office environment
AdG EDP is more durable during colder spring days
As the name says, EDP is more concentrated.
When you look at the notes pyramid of both, one could say that EDP is a much more simplified and modern version. The reason for that is that they both have citrus in the opening, sea notes and flowers in the heart, and woody patchouli accords in the base.
However, rest assured that the scent is very different. EDP is far more dominant in mineral and marine notes, and much less citrusy.
EDP definitely has the original DNA, but it's much more advanced, complex, and rich even though there are far fewer notes used.
You can read Acqua Di Gio EDT's full review here.
How Does AdG EDP Compare To Other Flankers?
Since we can't compare AdG EDP with flankes that are made for different seasons, we'll focus on how it compares to Profumo and Profondo.
There are definitely much more differences between EDP and other flankers than between EDP and EDT because they are simply different scents, made for different occasions, with different backstories.
In general, compared to Acqua Di Gio Profumo, EDP doesn't have that fresh spiciness in the base, because it lacks that smooth and warm incense in the base. The blend in heart notes is also different, but so are the notes, where Profumo has rosemary instead of lavender.
When it comes to Acqua Di Gio Profondo, EDP is much stronger and more intense. Profondo is a bit sweeter, herbal, and greenish, while EDP is a bit more metallic. Overall, they smell the same in the 70%, but that 30% separates them where EDP is a lot classier and Profondo is more youthful.
They all share the same DNA, but if you have worries about getting the same fragrance in different bottle, rest assured they are definitely different.
Where To Buy Acqua Di Gio Eau de Parfum
The best place to buy Acqua Di Gio Eau De Parfum is a Giorgio Armani's department store, or if you're buying online best choice is FragranceNet and Sephora.
In general, this is a very safe blind buy due to its mass-appeal factor, but it's always best to visit a perfumery that is an authorized reseller of Giorgio Armani. You will have the benefit to test the fragrance before buying, and you can rest assured that you are getting an original fragrance.
If you're all in already, and prefer to make the purchase online, I'd advise getting your bottle of Acqua Di Gio Eau De Parfum from FragranceNet – I personally get all my fragrance from them, and they have been amazing with their shipping time and quality. You can also often find discounts to drop the price even more.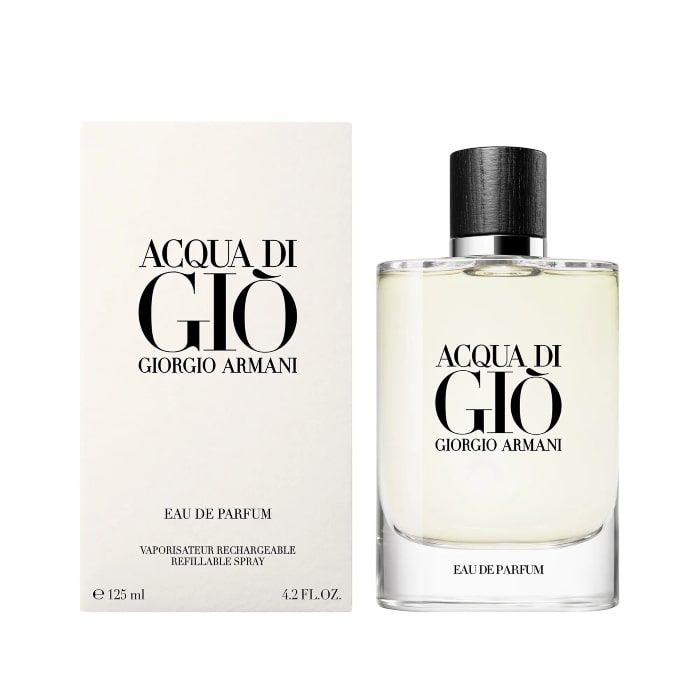 ---
Buy Giorgio Armani Acqua di Giò Pour Homme Eau de Parfum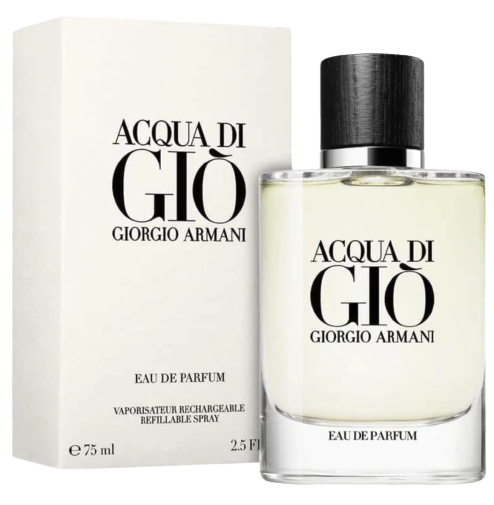 ---
The second best option is to get it from Sephora, but if you require more resources, check out our post on the best places to buy fragrances online.
Avoid getting your fragrance from online sellers with no background, as you can easily end up scammed with a fake fragrance that hasn't been medically tested on human skin. Always buy from trustworthy sources.
Packaging & Presentation
Acqua Di Gio Eau de Parfum comes in a simple white box that is only different in color from other flankers.
The bottle is also simple and transparent, where the main change is on the cap which is made out of wood.
Simple and clean presentation, just like we're used to from Giorgio Armani. In the end, this is a simple designer fragrance, so no need for mind-blowing presentations as the scent is what you're after!
Acqua Di Gio Eau de Parfum comes in 5 different sizes:
1.4 oz / 40 ml
2.5. oz / 75 ml
4.3. oz / 125 ml
5.0 oz / 150 ml (refill)
6.7 oz / 200 ml
Conclusion – Is Acqua Di Gio Eau de Parfum Worth It?
Considering the uniqueness, mass appeal and compliment factor, performance, but also price, we can safely say yes, Acqua Di Gio Eau de Parfum is worth getting in 2023.
In reality, there's nothing not to like.
Sure, it's not super unique, you've smelled aquatic marine fragrances before, but Acqua Di Gio Eau de Parfum still holds that recognizable DNA.
It performs amazingly, it will get you compliments, and it's super versatile – what more to ask for at this price point?!
After making the list of best summer fragrances for men in 2023 and testing over a hundred different fragrances, there was no way that we don't include AdG EDP on that list as it's a universally masculine fragrance with amazing performance.
Have you tried it before?
What do you think about it?
Let's talk in the comments below!
Cheers!
We are sorry that this post was not useful for you!
Let us improve this post!
Tell us how we can improve this post?