Many reviewers, perfume & fragrance experts, and perfumes themselves, declared Dior Homme as the ultimate and best men's fragrance ever. However, you will find other critiques that say that Dior Homme is nothing but a nice masculine fragrance.
On the other hand, Dior is known to often reformulate their fragrances and play silly — whenever they're asked if something changed (like the case with Dior Sauvage) their answer is always "no". Yet, they are unable to justify changes in performance and the scent itself.
When it comes to Homme, the original came out in 2005, and the perfume master behind it was Olivier Polge. After multiple speculations that the perfume simply isn't what it used to be, Dior redesigned and officially reformulated the entire line back in 2020.
It has 3 flankers: Dior Homme Intense, Dior Homme Parfum, and Dior Homme Sport — to me personally, they are all absolutely amazing, but are they really worth it having?
I've personally used for years the old formulation, and since the new one came out, I've already gone through 4 bottles. Therefore, in this review, we're going to fully cover what it smells like today, how it performs, and what are the actual differences between the old and new Dior Homme.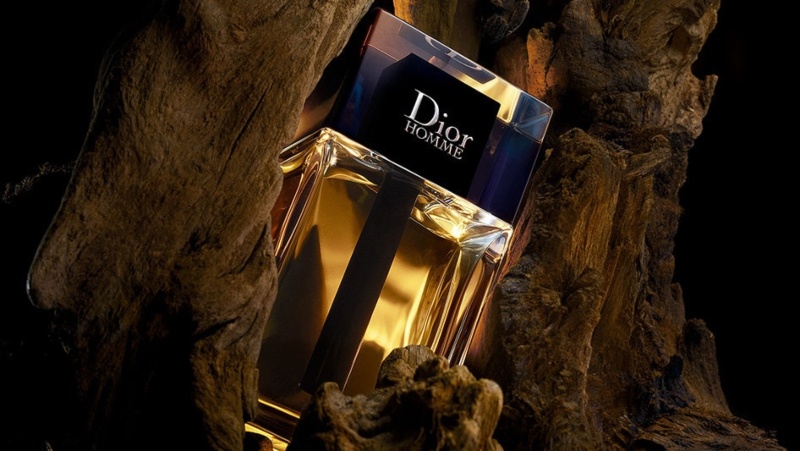 ---
Buy Dior Homme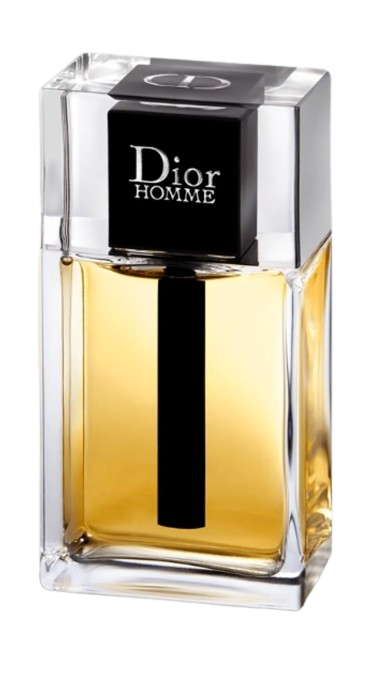 ---
What Does Dior Homme Smell Like?
Dior Homme smells like a modern, masculine and classy scent that reminds of universal masculine traits a true cavalier should have. It's a fresh and sensual fragrance, with no punchy and aggressive tones.
Notes pyramid is just something we'd expect from Francois Demachy who was at the time Dior's in-house perfumer.
Top notes:
Bergamot
Pink Pepper
Elemi
Heart notes:
Patchouli
Atlas Cedar
Cashmere
Sandalwood
Base notes:
White musk
Vetiver
Iso E Super
You don't need to smell Dior Homme to see that it has nothing to do with the original 2011 batch. Just by looking at the note breakdown, you can see that these two fragrances have almost nothing in common.
The signature powdery, lipstick-like iris nuance that the Dior Homme line was recognizable for doesn't have a part in the creation of Dior Homme 2020, which separates this fragrance from the rest of this whole line.
In the very opening, you will be able to pick up an ISO E Super with the cashmere mixture that gives you a modern woodsy feel – a fuzzy, almost effervescent type of woodiness.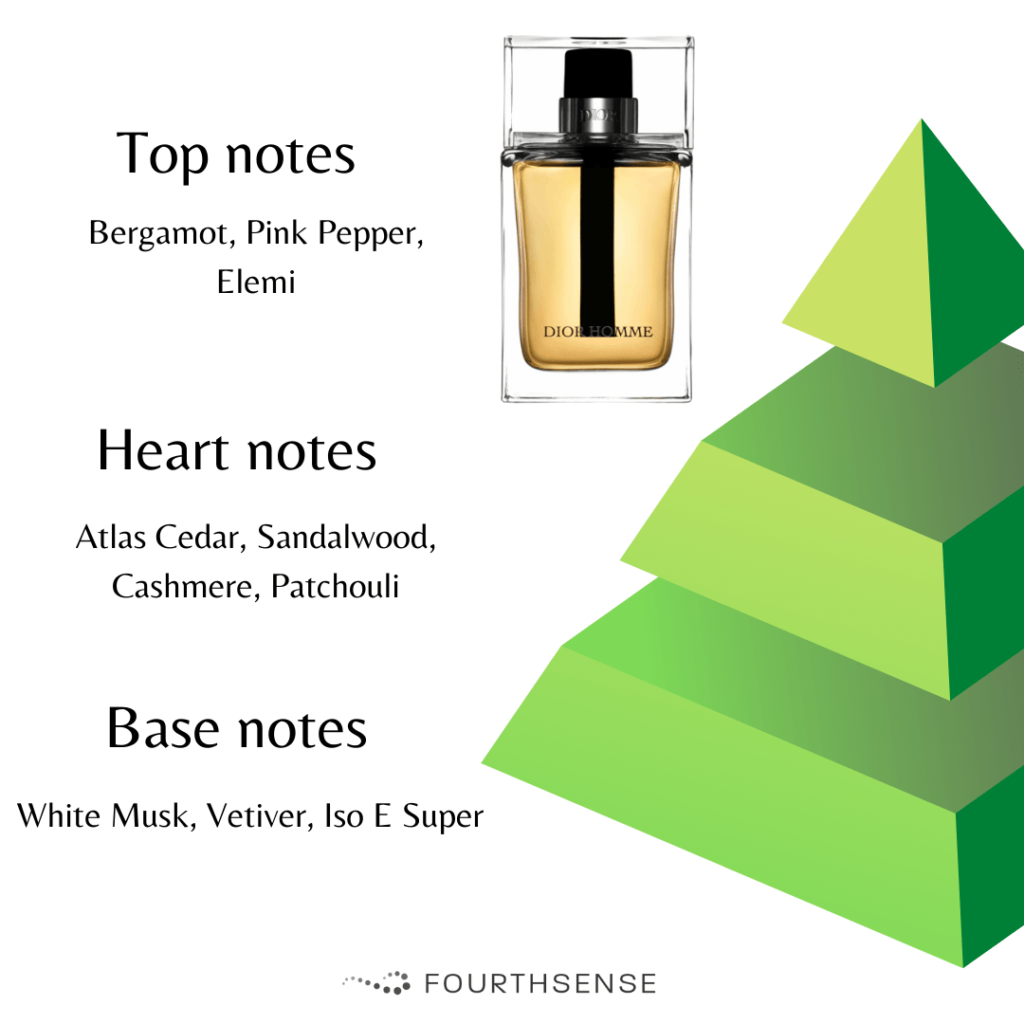 It also has a slightly citrusy-sweet feel to it that comes from the bergamot and elemi, but it is not that prominent or characteristic.
Into the mid, this scent becomes fresh and sparkly with a little bit of sweetness working in the background while Iso E Super comes across like a fuzzy nuance and stays present throughout the whole fragrance lifespan.
At this point, you can also detect cashmere which is a synthetics and musky note, along with the cedarwood as well.
In the final dry-down, the scent keeps that mid-phase of warmness, freshness, and cleanliness taking on woods, until you wear it for two or three hours when you get into a far dry-down.
Once Dior Homme has been on your skin for a few hours, you get musk and vetiver as a beautiful backbone to the prominent Iso E super and cashmere composition.
I also sensed a slight powdery effect, almost like they did include an iris nuance here as well (which I don't think they did) but it may be only my nose playing tricks on me.
When creating this fragrance, Francois Demachy had in mind the modern man — a man who's not afraid to show his weakness. He wanted to achieve a controlled strength with much more tender wood notes that are simultaneously enveloping in a contrast to top notes — all that so he can emphasize the woody heart.
I personally love lots of creations from Francois Demachy because he connects the music with the scent — for Dior Homme, his inspiration was "I'm your man" by Leonard Cohen, which is exactly how Dior Homme smells!
All in all, Dior Homme 2020 is a pure woody mixture, with a fresh, clean, modern, and masculine effect and a light touch of sweetness.
How Long Does Dior Homme Last?
Dior Homme will last from 6 to 8 hours depending on how your skin reacts to the scent, while it will project good in the first hour or so.
Dior Homme, just like its anchor from 2011, doesn't have a monstrous performance, but it is still above average.
I have read a lot of different comments when it comes to Dior's Homme 2020 longevity and they are pretty contrasting, to be honest.
I get a solid 7 to 8 hours of longevity and an average projection but keep in mind that Dior Homme isn't one of those fragrances that have an average projection in the first half an hour and then they completely disappear.
Even after a few hours, I am still able to detect a whiff of its beautiful composition, so basically it won't introduce you before you speak but its average projection will accompany you for a longer time.
Overall, lots depend on how your skin reacts to it, but if you want to try out some tips and tricks I usually advise for getting the most of your fragrance, make sure to check out our guide on that!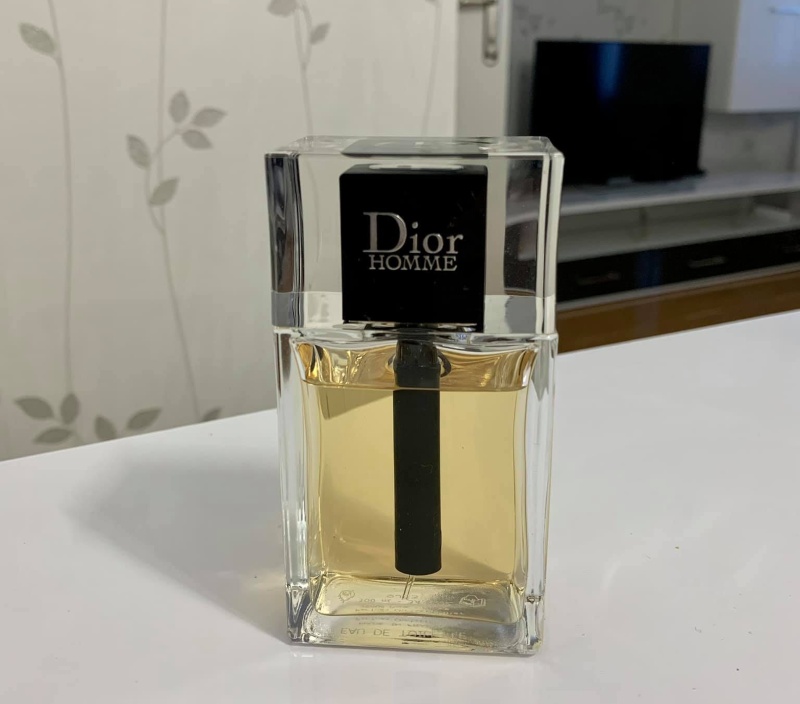 When To Wear Dior Homme?
Dior Homme is an ultra-versatile scent — you can wear it during any season, at any temperature, and for any possible occasion. It can easily serve as your day-to-day signature fragrance.
What I adore about Dior Homme is its hidden ace in the sleeve — versatility.
If you are looking for an ultimate, pleasant, and compliment-getter scent then you can stop searching and go buy Dior Homme.
There aren't many fragrances on the market that are perfect for a variety of conditions. We usually get a straight winter scent or precisely summer perfume, which can be frustrating if you're looking for an all-rounder.
This modern fresh-woody fairytale won't turn its back on you no matter when you decide to apply it. From hot, summer days to chilly, frosty, winter nights; for the gym or romantic date-out, Dior Homme will do its magic.
Because of its mass-appealing nature, it is also a great compliment getter, not the best, but it is surely high up there.
How Many Sprays Of Dior Homme Is Enough?
5 to 6 sprays of Dior Homme 2020 will be enough for this fragrance to open properly and live to its fullest potential.
Dior Homme is an eau de toilette, a fresh scent that requires a little bit more sprays than you would expect, but if you want the maximum projection, then these steps will surely help.
You need to keep in mind that even if you apply 10 unnecessary sprays, it won't make the fragrance last for 10+ hours, you will only waste a precious liquid.
For the ultimate performance of any perfume, I suggest you spray it on your pulse points where the skin is warmer and will lock in the scent for a longer time.
You can apply 2 sprays behind your ears, one spray in the dip of your collarbone, 2 sprays on your wrist, and 1 spray behind your head.
Do not apply more than 1 spray on the same spot since that will stop the natural opening that every fragrance should go through.
If you want to learn more about the best places where to spray your fragrance for maximum performance, check this post out!
Dior Homme 2011 VS Dior Homme 2020 – Differences & Similarities
I must admit that I expected much more similarities between the Dior Homme 2011 and 2020 releases, but it turned out that they almost have nothing in common.
Dior Homme's 2011 release presents one very unique and interesting composition; we have lavender, bergamot, and sage in the top notes; iris, amber, and cacao in the middle, and leather, vetiver, and patchouli in the base.
The usual stigma that Dior Homme 2011 had is that it smells like a lipstick or make-up bag which is something I wouldn't personally agree with.
Dior Homme 2011 has a prominent iris note but it comes out as a woody, powdery and earthy nuance that is blended very nicely in the whole composition and doesn't come across as aggressive or off-putting.
The only similarity that the 2020 and 2011 releases have is they are both woody-oriented scents, but their woodsiness is quite different.
On one hand, we have a modern, strong masculine, ultimately woody scent in Dior Homme 2020, on the other hand, the Dior Homme 2011 gives you an iris-woody juice with a great mixture of cocoa and powdery, earthy, and aromatic effect.
When it comes to performance, they share pretty much the same longevity and the projection, so that may be the second thing that formula didn't affect.
The overall uniqueness crown would surely go to Dior Homme 2011, while the Dior Homme 2020 is a modern interpretation of the woodsy freshness, it has better versatility and would be a better compliment factor.
They are both stunning and incredible perfumes but they are quite different and aimed at different audiences, so in the end, it only depends on what your nose loves more.
Where To Buy Dior Homme?
Dior Homme is available in perfumeries that are authorized resellers of Dior's house, but if you want to buy it online you can do so on Amazon, FragranceNet, Sephora, Dior's official website, and a few more places.
Dior Homme has been on the market for quite some time now so you shouldn't have an issue finding it in either local perfumery or some online shop.
However, if you decide to get yourself the older 2011 batch, that will be more difficult to achieve.
For Dior Homme 2020, I can surely say that it is one of those risk-free fragrances that has very low chances of not finding its way under your skin. But, in any case, it's always the best option to go and test it on your skin before making a final decision.
When it comes to buying Dior Homme online, I would personally advise that you do so on FragranceNet. I personally get all my fragrances from FragranceNet, and I never had any problems like a broken bottle, fake fragrance, or delivery not making its way to me.
They are a trustworthy source and ultimately one of the best fragrance discounters out there.
---
Buy Dior Homme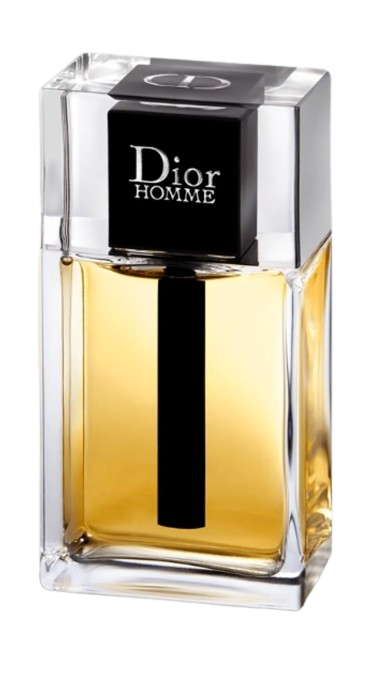 ---
Another trustworthy source is Amazon — I'll always link to authorized resellers or the perfume houses themselves. That way, you can rest assured that you are getting an original bottle.
Besides Amazon and FragranceNet, you can also buy it from FragranceX, Sephora, and Dior's official website, as I'm sure you will also get the original.
You will notice that prices vary on all websites, but so do the shipping times.
Always be super cautious when buying fragrances online as there are a lot of scammers who are selling fake perfumes that haven't been tested on human skin and you might end up with serious skin conditions. Always buy from a trusted source.
Packaging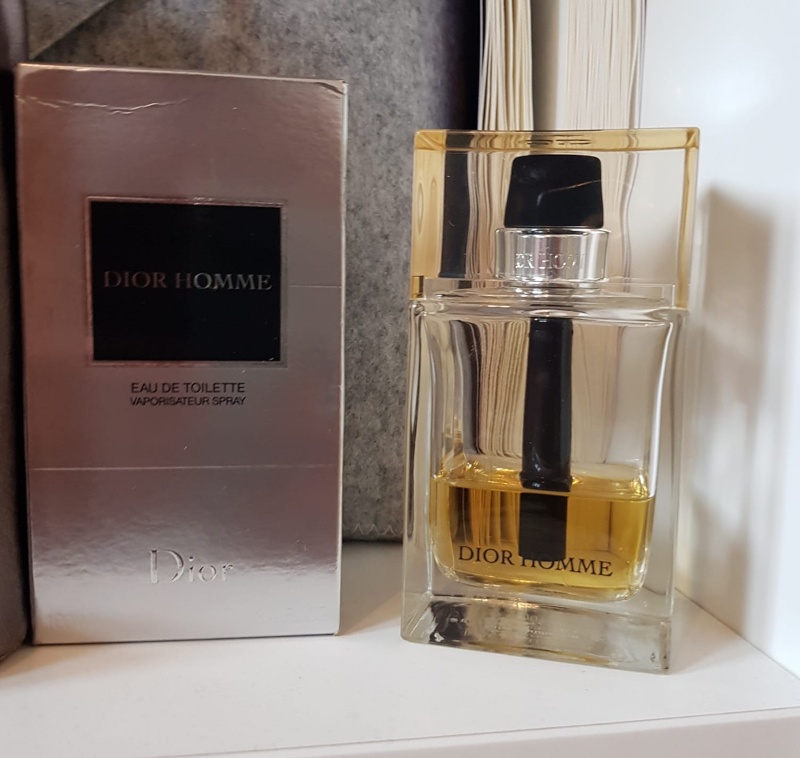 Dior Homme sits in a silver, glossy packaging with a black label that has the fragrance's name engraved on it.
Once you remove the box, you get a very classy, recognizable Dior Homme design. It is a transparent bottle with slightly round edges and an interesting black cap that has a Dior Homme name on it.
The liquid has a yellowish color that compliments the whole appearance very nicely. Once again, we got a classy, elegant, minimalistic but beautiful packaging design from the Homme line.
It comes in three sizes:
50ml (1.7 oZ)
100ml (3.4 oZ)
150ml (5 oZ)
And sorry for the bad photo — my box is a bit beat up, but you get the picture of how it looks!
Summary – Is Dior Homme Worth It?
Considering the price, scent, uniqueness, performance but also complement factors, Dior Homme is definitely a worthy buy.
Regardless of the level you're at, total fragrance beginner or experienced collector, Dior Homme should be a part of your collection.
It represents the ultimate designer fragrance for men, and you will understand niche fragrances after it much better, as it can easily serve as the base of men's fragrances.
Many were disappointed when it came out as the 2011 version had a lot of fans, but the final verdict is that the 2020 version did not disappoint.
It's still one of my favorite go-to fragrances, and I would definitely advise having it. Dior Homme formula has an exclusive and noteworthy scent that probably has the potential to start a new Dior era.
I'm still not sure why Dior picked Robert Pattison as the face of the fragrance, as this type of masculinity would much better match someone like Idris Elba or Tom Hardy.
No offense Robert, but even after Batman 2022, you couldn't pull this one off…
Did you try it? Which version do you like more? Let's talk in the comments below!
We are sorry that this post was not useful for you!
Let us improve this post!
Tell us how we can improve this post?