House of Dior often tends to find its place under the spotlights. No matter if we are talking about Dior Sauvage, Dior J'Adore for women, or any other Dior fragrance, it seems like they know exactly how to grab everyone's attention.
Dior Homme Intense came out in 2011 (as one of the flankers of Dior Homme) and the nose behind this masterpiece is no other than Francois Demachy. Dior Homme Intense follows the iris-masculine theme that started with the Dior Homme original and it was very popular when it first came out.
However, House of Dior enjoys reformulating existing DNAs, so in 2020, Dior Homme Intense changed its packaging, but did they change fragrance structure as well?
As someone who has been using Dior Homme Intense for 6 years now, in this review, we're going to fully cover what it smells like, how it performs, and if it was reformulated in 2020.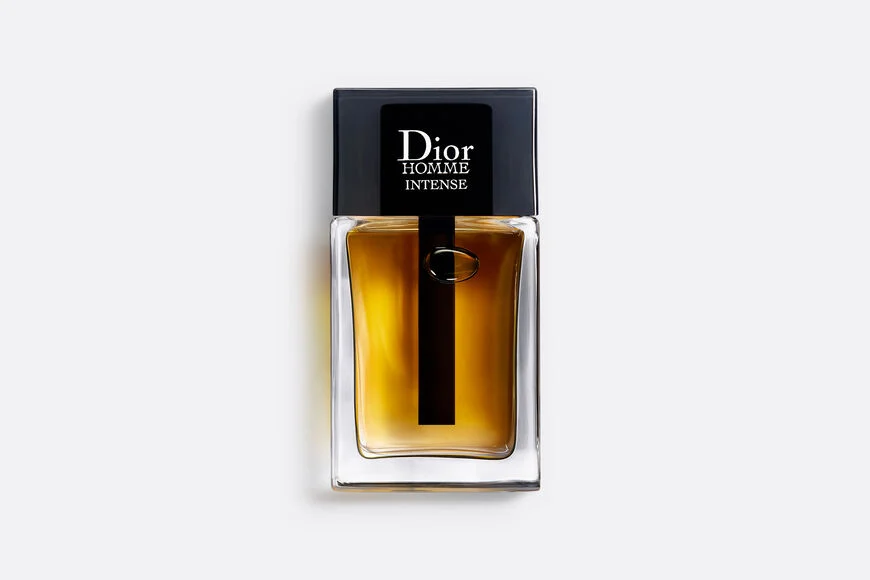 ---
Buy Dior Homme Intense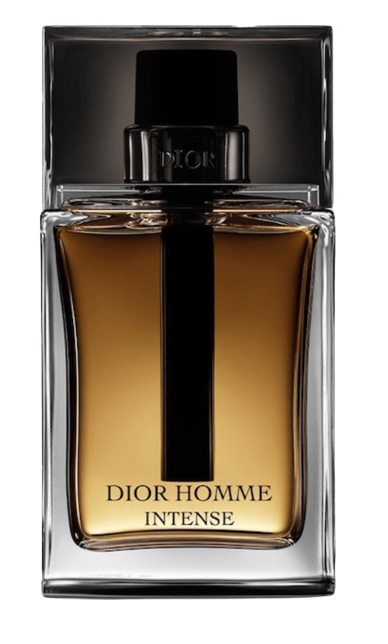 ---
What Does Dior Homme Intense Smell Like?
Dior Homme Intense smells like a sweet, resinous, gourmand scent with a sharp, powdery feel to it. It is a transparent fragrance with a prominent iris note in its composition and woody backbone.
According to Dior, olfactive notes are:
Top notes:
Heart notes:
Iris
Ambrette (musk mallow)
Pear
Base notes:
Dior Homme Intense opens with a sharp, powdery, dense iris note with a little bit of earthy lavender nuance that never gets too demanding or overpowering.
The iris note is recognizable for all Dior Homme fragrances, at least for the older batches, and it has been a major step-up for the male fragrance industry. The iris note usually has a lipsticky scent which is why it is often used in female fragrances.
Even though the original Dior Homme (2011) contains loads of iris, the scent is ultra-masculine and sensual and it will breathe that cavalier spirit in you.
The same goes for Dior Homme Intense — if you have any prejudice about iris flowers in male scents, drop them right away because this scent is anything but not feminine.
As it goes into the mid, the scent keeps the initial iris touch with sweet nuances of pear and muck mellow.
Both pear and ambrette are detectable as they add to the sweetness of the perfume but the powdery side of this scent stays in the charge.
The final dry-down is followed by a prominent woody mixture of cedar wood and vetiver, and the blend smells masculine, earthy, and highly pleasant.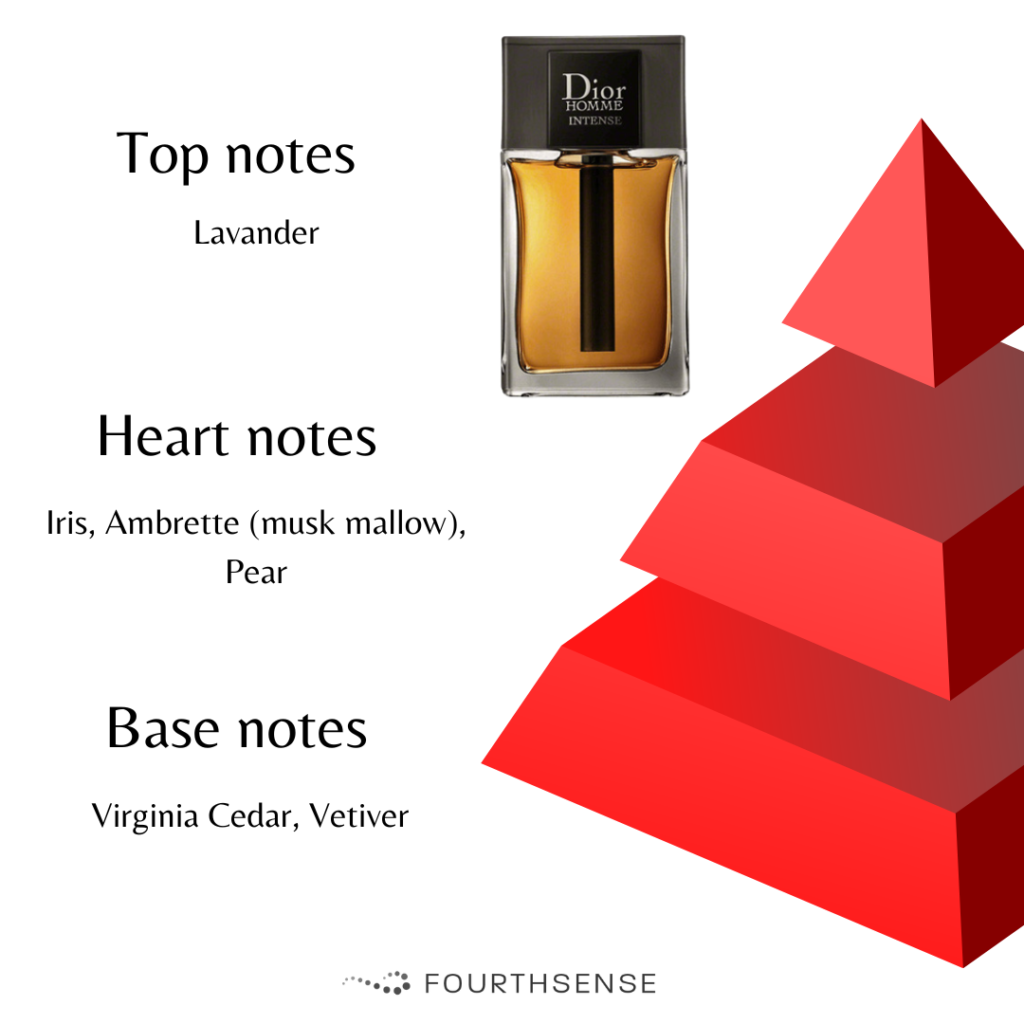 Personally, I like how they professionally blended woody undernotes with the powdery-sweet, dense opening. As I mentioned, Dior Homme Intense is a transparent scent — it is exactly what it is supposed to be, it justifies all the notes and lives up to your expectations.
Dior Homme Intense will get you many compliments but bear in mind that not everyone will like your iris-oriented scent. No matter how professionally it was blended, some noses just don't enjoy powdery scents.
How Long Does Dior Homme Intense Last?
Dior Homme Intense lasts up to 9-10h while it projects well in the first 2 hours.
It is a strong scent that leaves beautiful traces 2-3 feet behind you.
One more great thing about Dior Homme Intense is its longevity — for the first 2 or even 3 hours, the scent will evolve beautifully around you and that's the period that you will get most of the compliments.
After the initial projection, it will sit closely to the skin but anyone who gets closer to you will be able to smell it.
After approximately 5-6 hours the fragrance becomes an intimate scent but it will stay present for a few more hours.
The whole Homme line is famous because of its great performance which is also what most people are looking for.
Of course, fragrance longevity heavily depends on multiple factors, where your skin (hygiene and overall type) play the biggest role. We already talked about how to make your perfume last longer on your skin, so make sure to check that out!
When To Wear Dior Homme Intense?
Dior Homme Intense is best to wear during colder winter or fall days when the lower temperatures will allow the fragrance to open properly. It is suitable for any nighttime occasion.
When it comes to versatility, Dior Homme Intense isn't the most versatile scent of the line. We have Dior Homme 2020 and 2011 which are both ultra-versatile and suitable for all kinds of events. Dior Homme Intense isn't on that side.
However, I find Dior Homme Intense as an amazing choice for colder seasons like fall and winter, or some chillier nights of spring. Because of its sweet, dense, woody composition, I wouldn't recommend wearing it on warmer days.
In terms of the occasions, Dior Homme Intense will do great for any nighttime events — from romantic dinner dates to clubbing, almost any occasion works just fine!
Many said that this amazing fragrance is the best fragrance when wearing a tuxedo, and there's no question about it — it will most certainly follow the tux style. However, if you don't have so many tux events, that's fine — any type of night occasion can be followed by this amazing perfume.
Bear in mind that higher temperatures will not allow it to open and perform properly. Besides that, the scent can become a little bit suffocating for those around you, so make sure to wear it under 15 degrees Celsius / 60 degrees Fahrenheit.
How Many Sprays Of Dior Homme Intense Is Enough?
5-6 sprays of Dior Homme Intense are enough for getting the most out of this perfume.
Dior Homme Intense is an EDP concentration but for achieving its finest potential, 5-6 sprays will do the job: You can apply 2 sprays behind your ears, one spray in the dip of your collarbone, 2 sprays on your wrist, and 1 spray behind your head.
I find Dior Homme Intense as a fragrance that can be overapplied and since it isn't a mass-appealing beast, you should probably avoid applying too many sprays at once.
Do not apply more than 1 spray on the same spot since that will stop the natural opening that every fragrance should go through. It's always better to re-apply the scent a few hours later after you feel like it has faded away.
Either way, you can always learn how and where to properly apply fragrance for maximum performance in the guide we already wrote.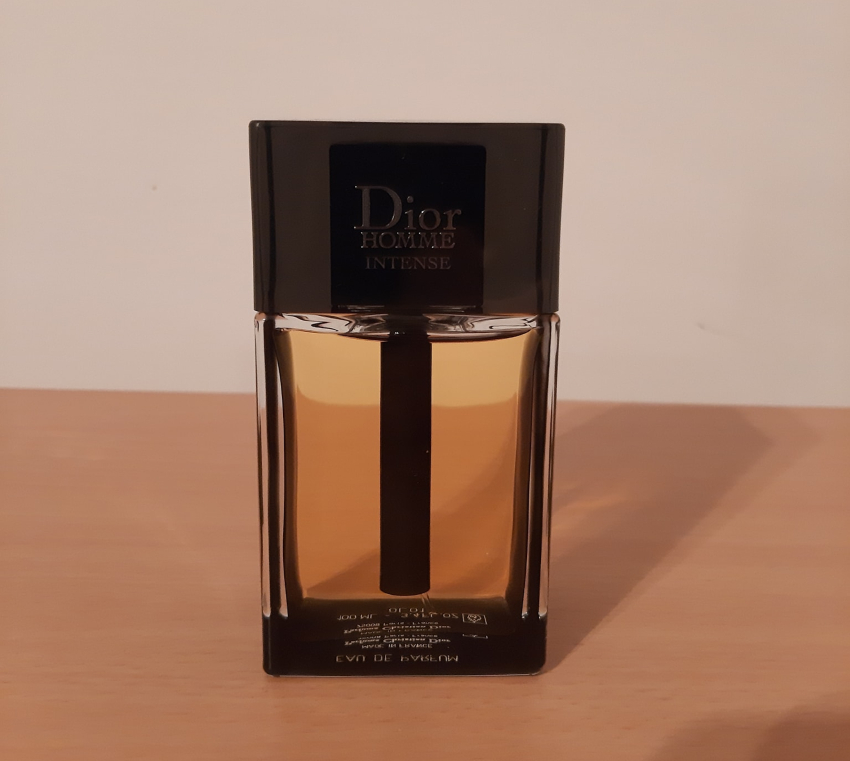 Has Dior Homme Intense Been Reformulated
As of this writing (June 2022), Dior Homme Intense has not been reformulated. There were speculations that it has been reformulated in 2020, but in reality, only the design of the bottle changed.
In 2020, Dior decided to change the packaging of the Dior Homme Intense version, which is why everyone, including myself, thought that they decided to reformulate it (which wouldn't be surprising considering they have done it before).
You will probably hear people say that they own both the 2011 and 2020 iterations and that they are quite different. Here is the reason why.
If you have had your bottle of Dior Homme Intense for several years now (and you used it at least once), years of oxidation have changed the way it initially smelled. Lighter notes have evaporated leaving heavier molecules inside the bottle.
That is why your Dior Homme Intense 2011 will come out different than the "new" 2020 version where only the packaging has been changed.
On the other hand in this story, regular Dior Homme has been reformulated, but Dior Homme Intense suffered only the change in design.
Where To Buy Dior Homme Intense?
You can buy Dior Homme Intense in perfumeries that are authorized resellers of Dior's house, but if you want to buy it online, the most trustworthy places are FragranceNet, FragranceX and Amazon.
Since Dior Homme Intense isn't a scent easy to like, then testing it on your skin first should be a smart move. You can visit Dior's website in order to see where's the nearest boutique where you can buy, but you can't actually buy it online from them.
However, if you decide based on this review that this would be a good blind buy, here are a few places where you can buy it online.
If you decide to buy it online, I would recommend FragranceNet as one of the best trustworthy online stores.
I personally buy all my fragrances there, and you can rest assured that you are getting an original bottle. Besides that, they usually have really good discounts, so you might just catch one!
---
Buy Dior Homme Intense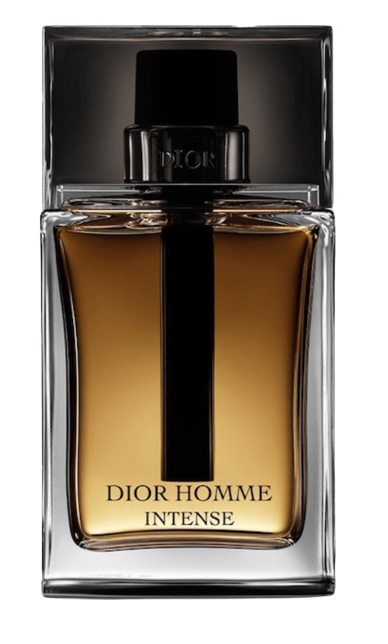 ---
Besides FragranceNet, another trustworthy source is Amazon. Currently, this fragrance is not available on Amazon from a trustworthy source, but as soon as they get it back, I'll post the link here.
We already made a post reviewing where you can buy fragrances online safely, so make sure to check that one out.
You will notice different prices on these websites but shipping times also vary.
The most important thing is that if you buy from these sources, you can rest assured that you will get the original fragrance and not be scammed with fake ones.
Always be super cautious when buying fragrances online to avoid getting scammed and buying a fake fragrance — it's not that you can just end up with money thrown away, but you can also get a skin condition as fake fragrances are not tested on human skin and they are not safe to use.
Packaging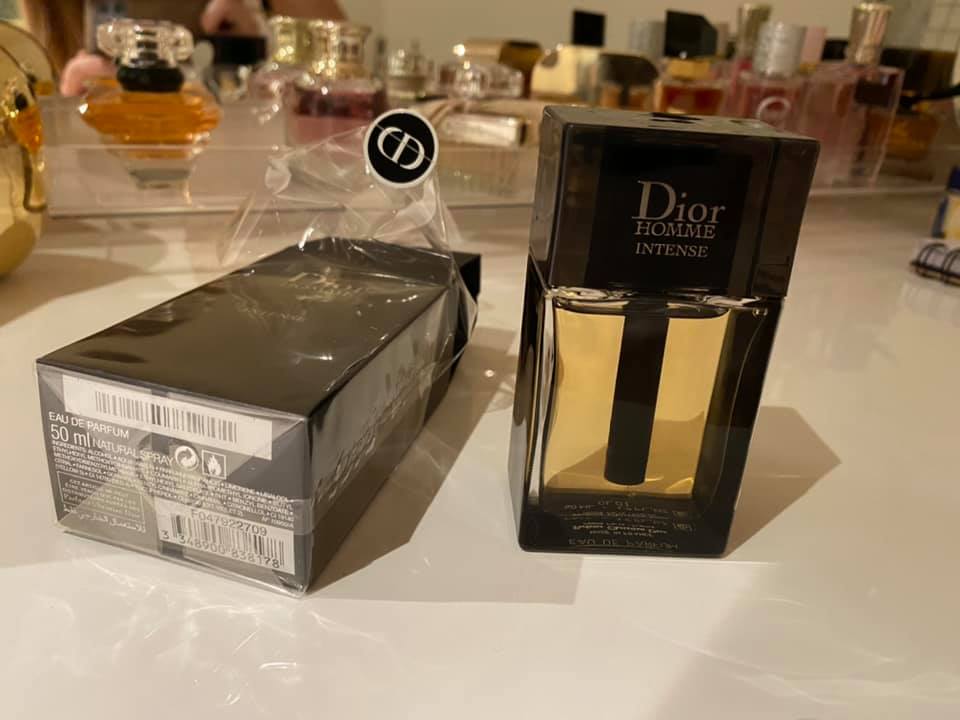 Dior Homme Intense comes in a black, matte, classy type of box that has the name of the fragrance engraved on the front side.
The liquid itself comes in a recognizable Homme bottle; it is a transparent but slightly darkened bottle while the color of the juice is dark orange, almost brownish.
The bottle has a giant, black cap and on the atomizer, we have Dior's name engraved on it.
The whole appearance is very classy, luxurious, and powerful, to say at least; it is minimalistic but rich and justifies the "intense" iteration.
The fragrance comes in three sizes:
50ml (1.7 oZ)
100ml (3.4 oZ)
150ml (5 oZ)
Conclusion — Is Dior Homme Intense Worth It?
Considering the uniqueness, performance, and scent, but also the price, Dior Homme Intense is definitely worth having in the collection.
Dior managed to deliver a perfect fragrance for a cavalier — perfume that will tell a story of style and prestige, yet for a price of a standard designer fragrance.
I wouldn't say that this perfume would fit into beginner-friendly fragrances (like Dior Sauvage for example) because someone with no or little experience wouldn't actually be able to see why this fragrance is a true piece of art. This doesn't mean you shouldn't get it if you have little or no experience — if you want to try, feel free to do so, but bear in mind that you will understand this perfume much better after you've gone through quite a few perfumes.
Either way, Dior Homme Intense is definitely a perfume that almost any collector needs to have in the collection, but it's not for every wearer.
What are your thoughts on Dior Homme Intense?
Did you try it? Do you like it?
Let's talk in the comments?
We are sorry that this post was not useful for you!
Let us improve this post!
Tell us how we can improve this post?