In 2017 Emporio Armani launched new lines of fragrances for men and women, with a vision to create matching fragrances for couples.
They never actually said that, but from the olfactory standpoint of view (and from a marketing POV), it's clear what they're trying to achieve.
Anyways, the line for men was named "Stronger With You" which is also the name of the initial line starter fragrance.
Truth be told, Stronger With You actually accomplished great success and even though the line today has 7 flankers, line starter Stronger With You remains one of the best sellers.
But why? What's so special about it? Is it really worth getting in 2023? Read on!
Batch tested: 38W701S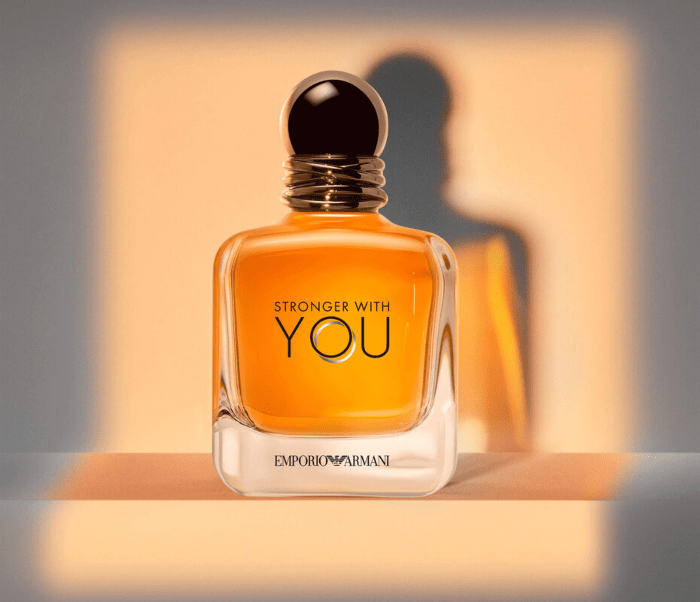 ---
Buy Emporio Armani Stronger With You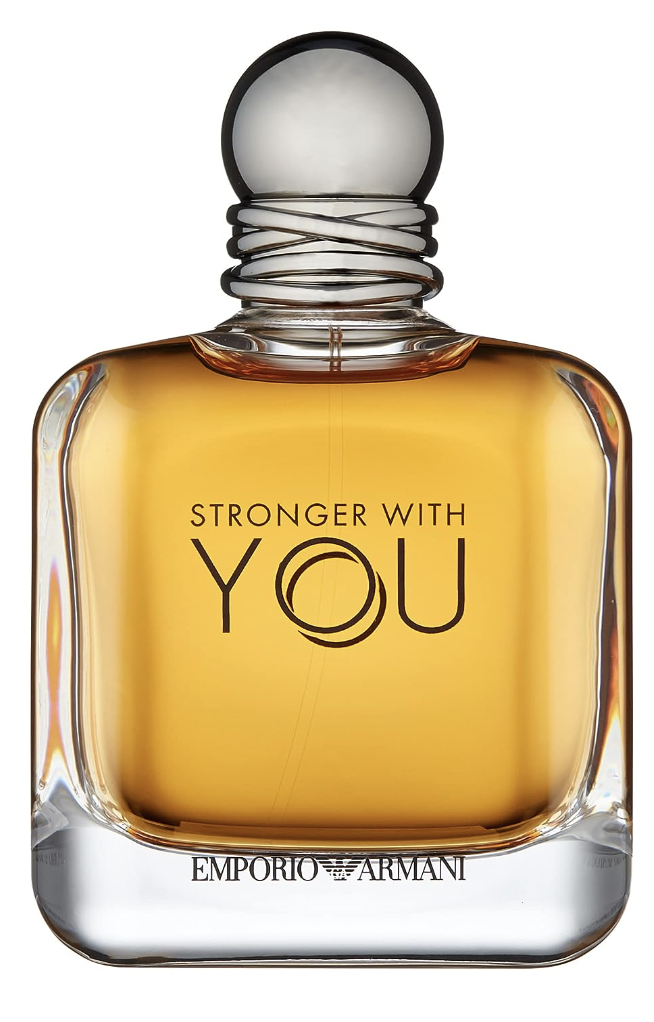 ---
What Does Stronger With You Smell Like?
Stronger With You by Emporio Armani smells spicy, cozy, and sweet where the notes of chestnut and vanilla dominate the entire composition.
According to Giorgio Armani USA, olfactive notes are:
Top notes: Chestnut
Heart notes: Lavender, Tender Sage
Base notes: Vanilla
One of the best descriptions of Emporio Armani Stronger With You that I've heard is exactly the one I agree with the most – this literally smells like Christmas time. Here's why.
Chestnut in the opening is actually an extremely rare note but it's the keynote that gives it that coziness with the nutty, earthy, and somewhat smokey scent.
Even though the opening usually passes after 10 or 15 minutes, the scent of chestnut in this case never actually leaves the composition but it mixes mostly with the base and constantly lingers in the background.
Lavender promotes the natural vibe of the scent with its soft, somewhat powdery, and slightly fresh tones, while sage makes it… Tender.
Of course, there's no such thing as tender sage because sage is sage, but sage really does promote tenderness to the scent.
The most dominant notes are definitely chestnut as the key part of Stronger With You's DNA and vanilla with that sweetness.
Overall, Stronger With You is a very warm, cozy, and alluring scent that just like almost all other Armani fragrances is a huge compliment-getter. It's designed to make you smell attractive and if you decide to get it that's exactly what it will do.
In terms of uniqueness, it might not be something you haven't smelled before, but it's far from being very similar to others. It has recognizable DNA and it's unique enough to be recognized by others familiar with the scent.
Considering its price and mass-appeal factor, Stronger With You can easily be marked as a safe blind buy, especially around Christmas time!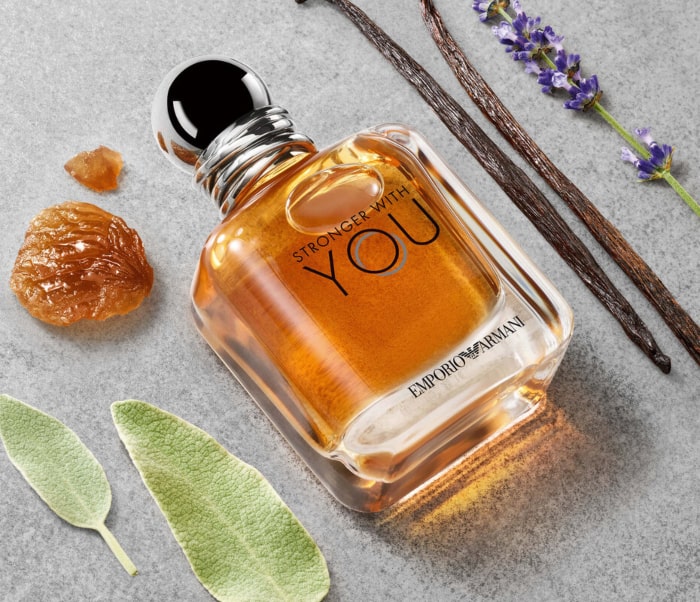 How Long Does Stronger With You Last?
On average, Emporio Armani Stronger With You lasts for 10 hours, while projecting well for the first 3-4 hours.
It's so satisfying to see that designer house makes fragrances that actually pass the 6-hour longevity mark and truth be told, that's not rare with Armani's fragrances.
Longevity will definitely not be disappointing with Stronger With You. I personally easily get over 12 hours, but the average is around 10 hours before it starts turning into the skin scent.
Some even reported being able to smell it the next day!
Performance in terms of projection and sillage is more than decent – Stronger With You projects very well for 3-4 hours and it projects 3-4 feet away which is really good.
Sillage is also very good (safe to say powerful) and it will leave a couple of feet of scent trail behind you for hours.
What's mind-blowing here is that this is still eau de toilette concentration! So rare to see EDT performing this well!
How Many Sprays Is Enough?
3-5 sprays of Stronger With You is more than enough for the fragrance to reach optimal performance.
Knowing how powerful it is, there really is no reason for overapplying as 3-5 sprays will do just enough.
Focus on your pulse points – 2 sprays behind your ears and 1 behind your head for better sillage.
If you want to improve projection even more, you can apply 2 sprays to the inner sides of your wrists.
As Stronger With You is pretty concentrated with vanilla, I'd definitely recommend that you avoid applying multiple sprays on the same spot as it will do nothing but become too heavy and cause the fragrance not to open properly.
Sometimes, less is more, and that's exactly the case with Stronger With You.
Either way, definitely make sure you learn how to properly apply fragrance for best performance.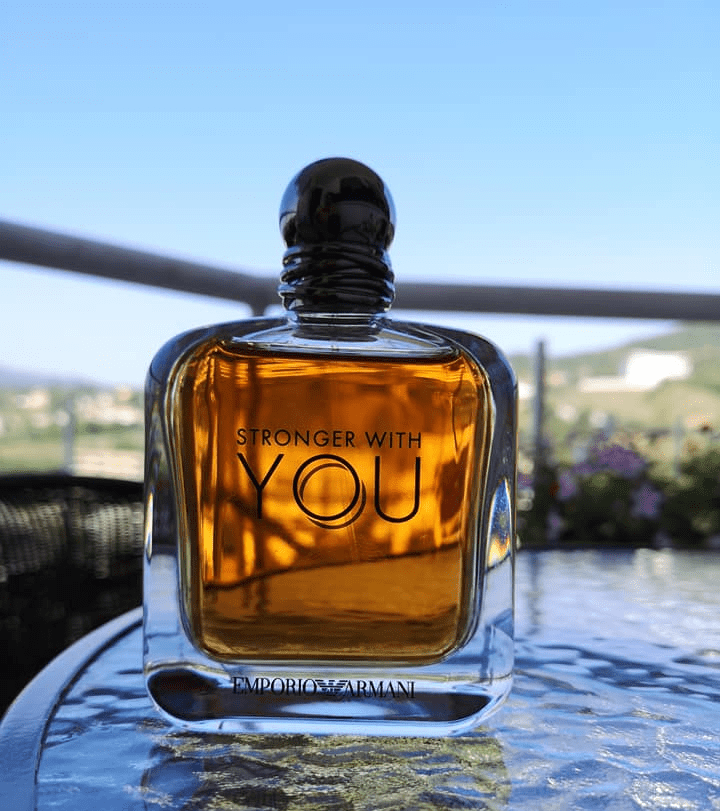 When To Wear Stronger With You?
The best season to wear Stronger With You is fall and winter. When it comes to occasion, its versatility allows any type of setting.
As we already mentioned, Stronger With You is simply perfect for the holiday season and it will work amazingly during friends and family gatherings in warm Christmas jumpers.
Its warmth and sweetness perfectly fit colder days when temperatures are below 55°F as it creates a beautiful cozy aura around the wearer.
Since Stronger With You is truly a non-offensive scent that has a very big mass-appeal factor, it can be worn in almost any situation for any occasion:
Office/work setting where your colleagues will definitely enjoy that coziness
Date night as its alluring factor will be a fantastic wingman
Family and friends gatherings as it breathes that "home" vibe
Casual wear, because why not?!
This is actually what is always the best thing about line starters – the first fragrance in the line always establishes the DNA that flankers modify in different directions but in order to have successful flankers that should come, the first fragrance has to be versatile!
And that's exactly why Stronger With You fits almost any environment – as a line starter it has an amazing versatility!
We'd just recommend that you avoid wearing it when it weather is above 75°F. It will work just fine, but its DNA simply doesn't fit warmer days when green and fresh scents play much better.
Difference Between Stronger With You And Flankers
As the time of this writing, Stronger With You has 7 flankers:
Stronger With You Intensly (2019)
Stronger With You Freeze (2020)
Stronger With You Leather (2020)
Stronger With You Absolutely (2021)
Stronger With You Oud (2022)
Stronger With You Only (2022)
Stronger With You Amber (2023)
Frankly, I'm not really sure why Armani is pushing so many flankers in previous years as Stronger With You still sells great, and the most popular flankers – Stronger With You Intensly and Stronger With You Absolutely – are still very popular.
Unfortunately Stronger With You Absolutely has been discontinued in the US and Stronger With You Intensely has also been discontinued in the US. These fragrances can only be bought from official resellers in Europe, even though some retailers in the US still have them in stock.
Two new flankers every year simply seem a bit too much.
Either way, differences are existent.
| | | | | | |
| --- | --- | --- | --- | --- | --- |
| ☺ | Scent | Main note | Longevity | Performance | Season |
| SWY | Warm, Cozy, Sweet | Chestnut | 10h | 8/10 | fall, winter |
| SWY Intensly | Gourmandy, Dark, Sweet | Toffee, Vanilla | 10h | 7/10 | fall, winter |
| SWY Freeze | Citrusy, Fresh, Spicy | Ginger | 6h | 6/10 | year-round |
| SWY Leather | Leathery, Spicy | Leather | 7h | 7/10 | fall, winter |
| SWY Absolutely | Sweet, Boozy, Spicy | Rum, Chestnut | 10h | 8.5/10 | winter |
| SWY Oud | Woody, Sweet | Agarwood | 7h | 7/10 | fall, winter |
| SWY Only | Fresh, Citrusy | Grapefruit | 6h | 6/10 | spring, fall |
| SWY Amber | Sweet, Ambery | Amber | 8h | 7/10 | fall, winter |
As you can see it's evident that chestnut accord, coziness, and sweetness are the exact DNA that all flankers follow.
Even Only and Freeze which are made to be lighter variants are basically just less sweet.
As always recommendation stays the same – if you haven't tried any of them, just start with Stronger With You as it will likely fulfil all your expectations!
Where To Buy Stronger With You?
The best place to buy Emporio Armani Stronger With You is Armani's department store, or if you're buying online, the best online shops are Fourth Sense Shop, FragranceNet, Amazon, and Notino.
Buying fragrances in physical stores is always the best option as you can test them on-site and see for yourself do you like them or not.
If you prefer buying online, in the case of Stronger With You chances are your blind buy will go just fine, as it's truly a mass-appealing fragrance.
Our personal recommendation is FragranceNet – They have been a trusted partner for years now, and I personally get the majority of my fragrances from them. With them, you can rest assured that you're getting the original bottle!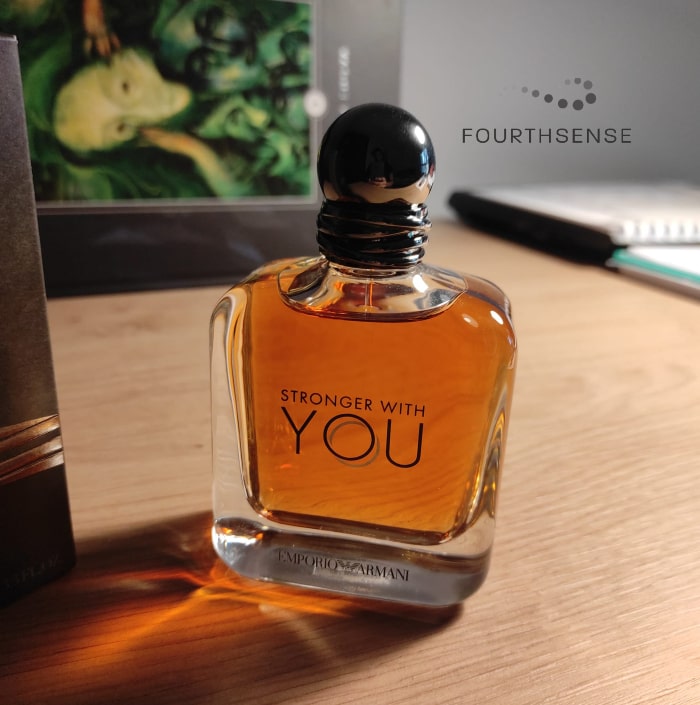 You can also get it on Amazon as the reseller that we're linking to is checked and trustworthy.
---
Buy Emporio Armani Stronger With You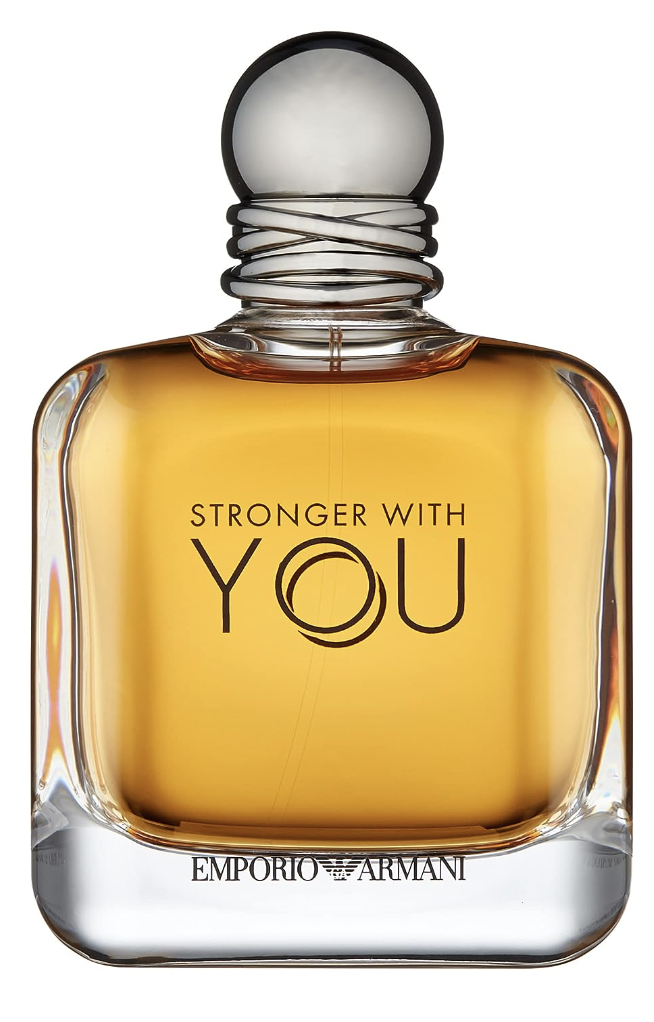 ---
You already know about Notino so we don't have to mention how trustworthy they are – if you're from the UK, that would be the best option!
Finally, if you're on the fence about getting Stronger With You and you're not sure will you like it, that's perfectly okay! You can get the sample from MicroPerfumes and test it out!
There are a lot of great online fragrance shops that are super trustworthy so just make sure you get your fragrance from some of them. Always avoid scammy websites with no background as you can likely end up scammed by getting a fake bottle.
Packing & Presentation

Emporio Armani Stronger With You is presented in an elegant rectangular box with a smooth, matte finish, reflecting a classy and understated look. The fragrance's name is clearly displayed on the front. Legal information and the batch code can be found at the bottom of the box.
The bottle itself is captivating with its modern and sleek design. It features clean lines and a sturdy, squared shape, giving it a sophisticated appearance. The liquid inside the bottle is a warm and inviting color, exuding a sense of confidence and charm. The bottle is made of high-quality glass, while the cap is crafted with a durable material, offering a firm and easy grip.
Overall, the presentation of Emporio Armani Stronger With You is a tasteful blend of modernity and elegance. It appeals to those who appreciate a contemporary look while maintaining a sense of refinement. The combination of the bottle's design and the inviting color of the fragrance inside makes it a desirable addition to any collection, suitable for various occasions.
Stronger With You comes in 3 sizes:
1.0 fl oz / 30 ml
1.7 fl oz / 50 ml
3.4 fl oz / 100 ml
Conclusion – Is Stronger With You Worth It?
Considering the scent, mass-appeal and compliment getting factor, performance, uniqueness but also price, yes, Stronger With You is still worth it in 2023.
Generally, there's nothing to dislike about it!
It smells absolutely gorgeous, and very alluring, and it will most certainly get you a ton of compliments.
Its versatility allows you to wear it almost anywhere and its performance is just amazing.
And all that for the price we don't often see when we talk about this quality!
Have you tried Stronger With You before?
What's your favorite flanker?
Let's talk in the comments below!
We are sorry that this post was not useful for you!
Let us improve this post!
Tell us how we can improve this post?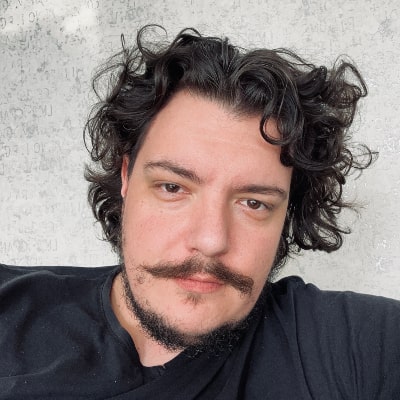 Vladan X is a founder of Fourth Sense and fragrance expert. He reviews only fragrances he owns personally, and his collection currently counts between 100 and 150 fragrances. Even though Vladan reviewed hundreds of perfumes he still didn't find the one he would call "signature" fragrance. He's still searching for that one, and in the meantime, he writes the best in-depth fragrance reviews internet has ever seen! You can read more about Vladan X here!