When Yves Saint Laurent released flankers of the L'Homme line in 2009, I highly doubt they had any idea how big of an impact they will have on the fragrance industry and that they will actually change the game forever.
YSL La Nuit de L'Homme came out in 2009 as the third flanker of the L'Homme line it quickly became worldwide famous.
It was no going back, the production of designer fragrances for men was changed forever, and a new era started.
But why?
What was so special about La Nuit de L'Homme? Why do people call it the best men's fragrance ever produced?
And is it really worth it in 2023?
Read on!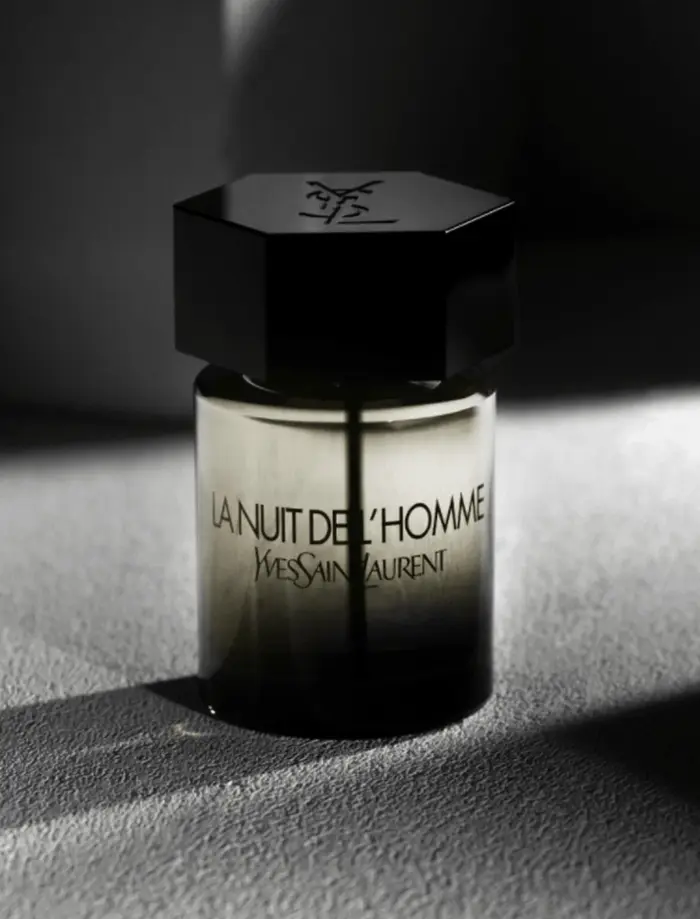 ---
Buy YSL La Nuit de L'Homme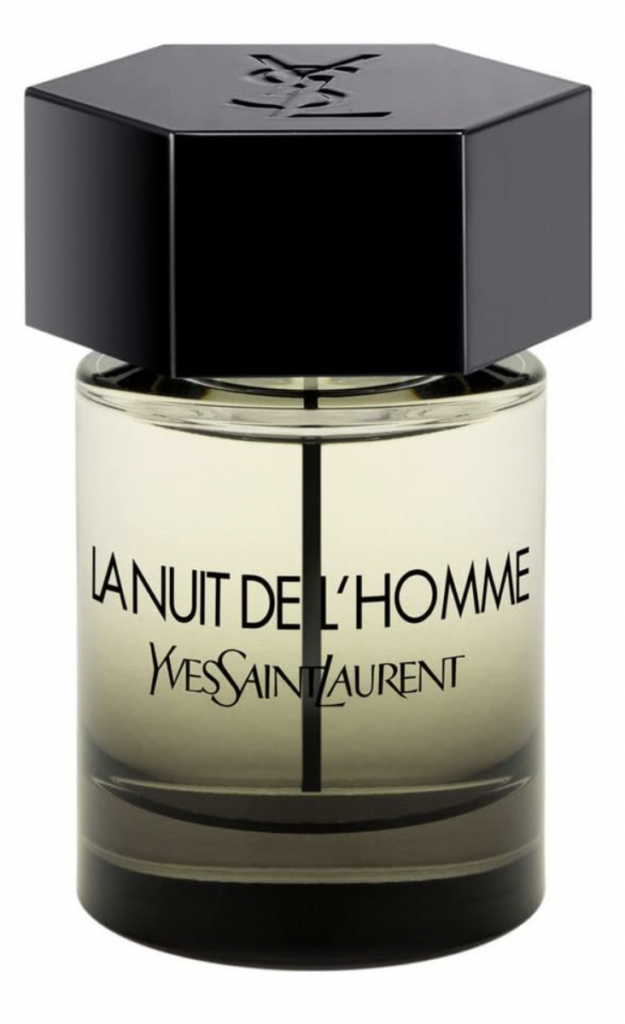 ---
What Does YSL La Nuit de L'Homme Smell Like?
YSL La Nuit de L'Homme smells spicy, aromatic, and somewhat woody, where the most dominant notes are cardamom, lavender, and cedarwood.
Notes pyramid looks like this:
Top notes: Bergamot, Cardamom
Heart notes: Lavender, Cedarwood
Base notes: Vetiver, Caraway
Notes pyramid definitely changed its structure over the years, but if you're familiar with the scent of these notes, these are the notes you can actually expect to sense in the fragrance.
The opening is dominated by the spicy scent of cardamom and the fresh citrusy scent of bergamot. It's amazingly powerful and beautiful and without a doubt, it's what gets the majority of people to buy it.
Cardamom was actually a game changer for this fragrance as not so many other designers really used it in the way Yves Saint Laurent used it. Cardamom has a warm, spicy, and somewhat sweet scent profile, sharp but still with balsamic undertones.
Bergamot is what gives that uplifting and bright note in the opening, supporting the sharpness of spiciness.
Once the opening passes and the fragrance starts going through the dry down, the natural scent of lavender mixed with dry cedarwood starts dominating. Those two combined with the cardamom from the background are exactly the combo that makes this irresistible DNA – spicy cardamom, uplifting and natural lavender, and dry woody cedar.
Vetiver from the base supports that dryness while boosting the masculine vibe through the roof. Vetiver is known to be a very dry, earthy, and slightly woody scent so the final stage of drydown makes the masculine scent linger on the skin for hours.
Overall, YSL La Nuit de L'Homme smells incredibly sexy, seductive, and alluring.
It has a huge mass-appeal factor and don't be surprised if you end up getting compliments from people you've never seen in your life! The scent is so irresistible that simply can't go unnoticed.
In terms of uniqueness, even though it's one of the most popular fragrances out there and the subject of many copycats I'd say it still holds a pretty good score.
In general, very safe blind buy in terms of scent!
How Long Does YSL La Nuit de L'Homme Last?
On average, YSL La Nuit de L'Homme lasts 5-6 hours, while projecting well for the first hour and a half.
Unfortunately, this is the biggest downside of this amazing fragrance.
Performance is very poor even though it used to be great back in the day.
Over the years, Yves Saint Laurent reformulated La Nuit de L'Homme multiple times, and those reformulations took away the performance (among other things) in order for YSL to sell the new stuff they're producing.
Don't ask why, I don't get it either.
It's not rare that you'll hear people saying that it lasts no longer than 3 hours, but there are still those who claim easy 7 hours with it. Just like with any other fragrance – it depends on your skin and fragrance application routine.
I personally get around 5 hours before it turns into a skin scent, and that's the average majority of users are getting.
Projection is good for the first hour and a half, sometimes even 2 hours, and it projects 1-2 feet away.
Sillage is also moderate, and it will leave a small scent trail behind you for the first couple of hours.
Don't let the weak performance fool you – even after 4-5 hours, those who come near you will be able to sense it and thanks to the scent stability, it will work its charm just like in the first hour!
How Many Sprays is Enough?
On average, 5-7 sprays of YSL La Nuit de L'Homme is enough to reach optimal performance and longevity of the fragrance.
Focus on your pulse points – 2 sprays on the sides of your neck, 2 behind your ears, 1 behind your head and if you want a bit better projection, you can spray it on the inner sides of your wrists.
Bear in mind that if you spray it on your clothes, you will get better longevity but you'll not actually get the same scent you have on your skin because fragrance can open properly only when in contact with skin.
While testing it, I tried to overspray it, where I applied over 20 sprays. The result was actually quite surprising: even though spicy fragrances can become suffocating if overapplied, La Nuit de L'Homme actually wasn't. The scent was the same, and I managed to get slightly better longevity and performance. But frankly, I don't think it was worth it.
There are many ways to improve longevity, projection, and sillage that we summed up in one post, so make sure to check that out, it can genuinely help!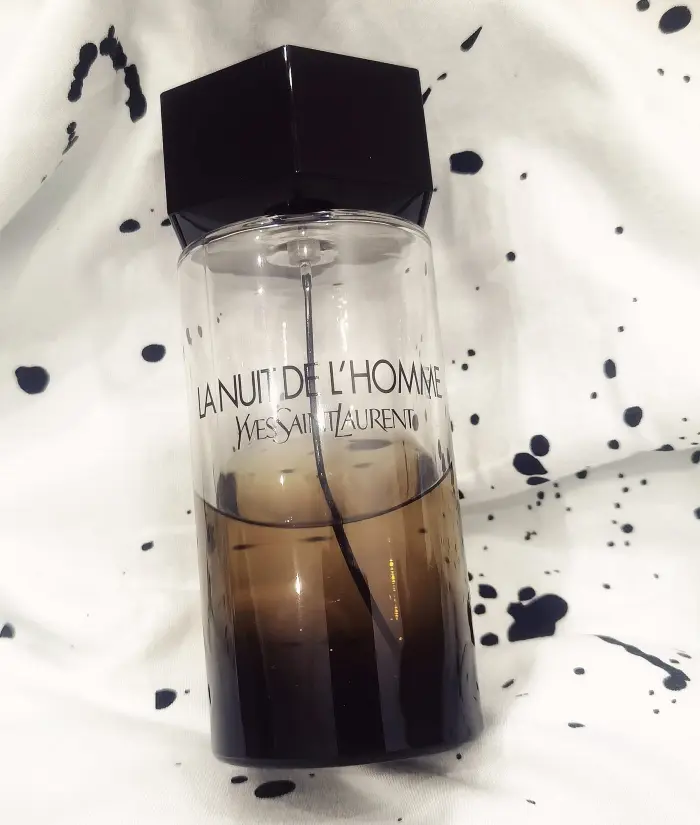 When To Wear YSL La Nuit de L'Homme?
The best season to wear YSL La Nuit de L'Homme are fall and winter, but its versatility allows it to perform even during spring and summer.
Versatility is something La Nuit de L'Homme gained over the years through reformulations, and back in the day it wasn't recommended that you wear it in the weather when the temperature is above 65°F.
Today, however, you can wear it during any kind of weather, but the general recommendation is to keep it for fall and winter days.
We'd just recommend avoiding high heats during summer when the temperature is above 95°F as the scent can become overly sweet.
When it comes to the occasion, the best place to wear YSL La Nuit de L'Homme is definitely on date nights and other private settings.
As the scent is incredibly seductive, sexy, and alluring, it will work perfectly with your significant other during quality time as it will definitely exaggerate your masculine side.
It can be an office scent as it's mass appealing and not really offensive, but I wouldn't personally recommend it as there are so many other fragrances that can serve that purpose. The same goes for casual wear.
When it comes to clubs and other crowded places, bear in mind that its performance is not that good and that others might not even notice it unless they come almost to the spray point.
Was YSL La Nuit de L'Homme Reformulated?
Yes, Yves Saint Laurent La Nuit de L'Homme was reformulated a couple of times since its release. All reformulations affected the scent and performance.
As I already mentioned, I have no idea why designer houses do this (the same happened to Dior Sauvage) – the only logical explanation is that they want users to focus on new products instead of blindly staying loyal to the old ones.
Either way, reformulations are re-occurring process that almost every designer fragrance goes through, and YSL La Nuit de L'Homme is no exception.
When it came out in 2009, La Nuit de L'Homme was a bit more spicy whereas the reformulated version you can buy today doesn't have that spicy intensity but a slightly fruity undertone.
The biggest difference is definitely performance – first La Nuit de L'Homme lasted for 9 hours without any problems, while projecting well for the first 3-4 hours. In reality, that's the performance we can only dream about with today's formulation.
Should You Buy Old Batch of YSL La Nuit de L'Homme?
Hunting for older batches turned into a huge trend couple of years ago, especially for La Nuit de L'Homme. Ones who knew what they had were selling old batches for anywhere between $300-700, and many fragrance collectors today have the old batch in their collection.
But is it really worth spending that much money?
No, it's not – you should avoid hunting for older batches of La Nuit de L'Homme for multiple reasons:
If someone sprayed it at least once, the fragrance started oxidating and over the years it loses its performance and original scent.
Even if it was stored in a dry and dark place, and never opened since it came out from the factory, there's no way for you or the seller to prove that
Chances are you will end up scammed
It's ridiculously overpriced
Even if you manage to get it, chances are you'll end up disappointed as better performance is not worth the difference in price.
If you're a collector that really wants that original as a valuable piece for collection (that it is), I suggest connecting with others in community groups and finding reliable sources.
However, if you're not the collector, don't waste your time and money on it – better get multiple bottles of the latest La Nuit de L'Homme batch and overuse it than risk ending up scammed.
Where To Buy YSL La Nuit de L'Homme?
The best place to buy Yves Saint Laurent La Nuit de L'Homme is YSL's department store. If you're buying online, the best places are Fourth Sense Shop, Fragrantica, Amazon, and Notino.
When you go to buy the fragrance in physical stores, you get the advantage of testing it on your skin and consulting with an associate working there, so if you have the opportunity, that's the most reliable way for knowing you got the right fragrance, and that you got an original.
However, that's not what I'd recommend in the case of buying YSL La Nuit de L'Homme – retail prices are way too high for this fragrance, and you can get a much better deal getting it online from discounters.
Considering its amazing mass-appeal factor, we're pretty sure you'll not end up disappointed.
The number one place we'd recommend for getting YSL La Nuit de L'Homme online is Fourth Sense Shop – it's our own shop that we opened with the mission to make fragrances as affordable as it gets.
I'm pretty confident we have the best prices, and you can rest assured that you're getting the original fragrance as we partnered with the most reliable and trustworthy authorized wholesalers!
You also get a few extra samples with every order!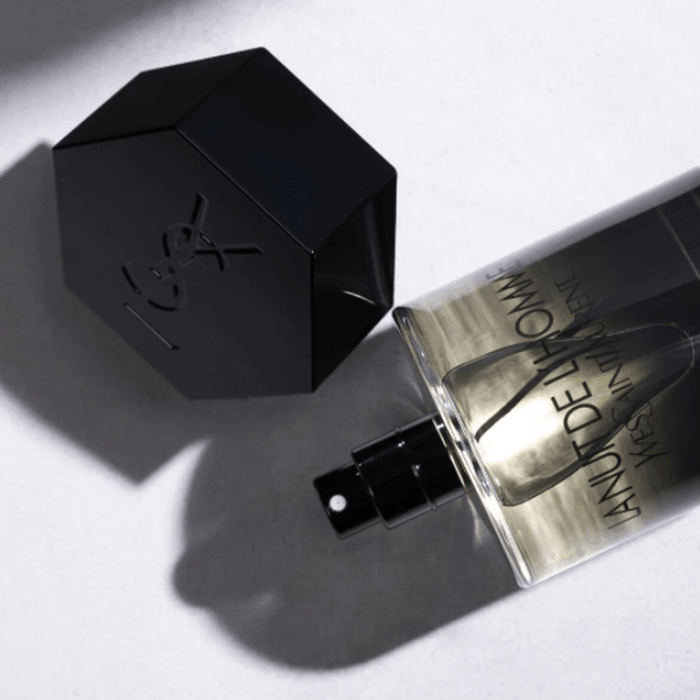 Another trustworthy source where you can this fragrance is FragranceNet – they've been our partner for ages and they were always reliable. However, the price there might be close to the retail price.
I found a trustworthy source on Amazon as well, so that option should be fine as well.
Buy YSL La Nuit de L'Homme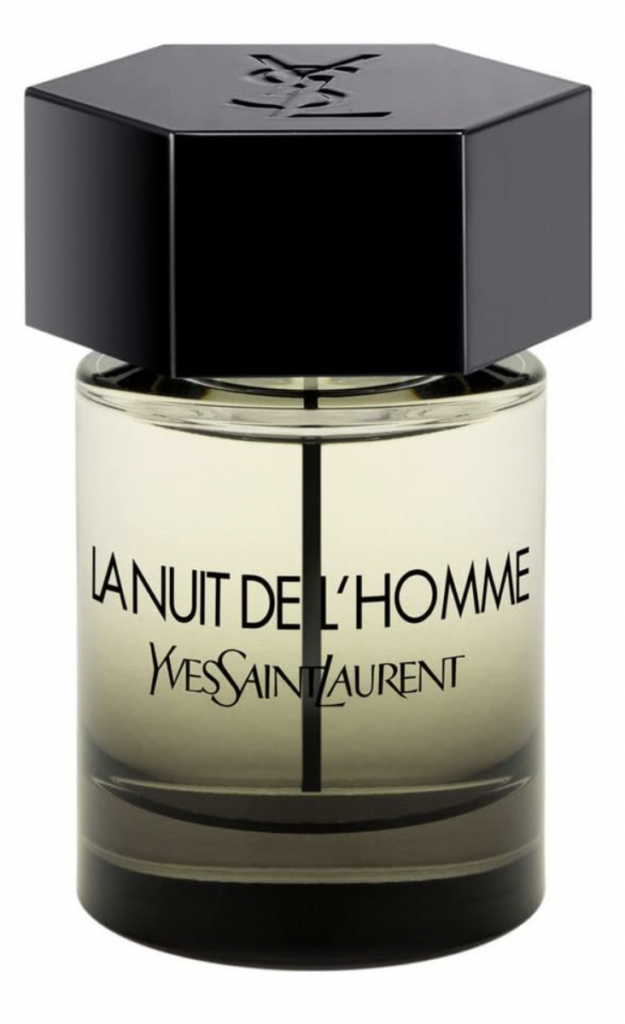 ---
If you're from the UK, then you already know about Notino and that they will most certainly make sure you get the original fragrance.
You can also get La Nuit de L'Homme from the YSL Beauty US store, but bear in mind they sell it at retail price.
Always be super cautious when buying fragrances online – never buy from a website without a background, if prices are way too low, and if they are not responding to your inquiries. There are a lot of scammers, so be aware! You can check our complete post on the best places for buying fragrances and perfumes online.
Conclusion – Is Yves Saint Laurent La Nuit de L'Homme Worth It?
Considering the uniqueness, versatility, mass appeal, and compliment factor, performance but also price, yes, YSL La Nuit de L'Homme is still worth it in 2023.
This is simply one of the most masculine designer fragrances out there that almost everyone will love.
Sure, it's sad that it has not that good performance, but for that price rest assured that it's worth it.
Just like with Creed Aventus, if you were a huge fan of old formulations you'll have a hard time accepting today's formulation, but if you never tried it, then it will most certainly live up to your expectations.
Have you tried YSL La Nuit de L'Homme?
What are your thoughts on it?
Which L'Homme flanker do you like the most?
Let's chat in the comments below!
Cheers!
We are sorry that this post was not useful for you!
Let us improve this post!
Tell us how we can improve this post?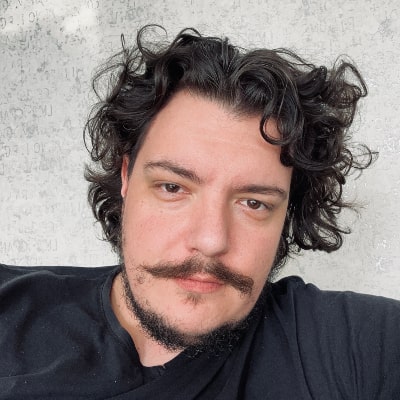 Vladan X is a founder of Fourth Sense and fragrance expert. He reviews only fragrances he owns personally, and his collection currently counts between 100 and 150 fragrances. Even though Vladan reviewed hundreds of perfumes he still didn't find the one he would call "signature" fragrance. He's still searching for that one, and in the meantime, he writes the best in-depth fragrance reviews internet has ever seen! You can read more about Vladan X here!