This orchid showpiece was released in 2014 (of course as eau de parfum), as a flanker of the original Black Orchid, and since the Black edition experienced a real blast, for the Velvet Orchid the expectations were set high.
It's either you fall in love, or you hate both of these fragrances. But, what I found interesting is that if you hate Black Orchid, the chances that you are going to love Velvet Orchid are pretty good. Why? Because there are some diametrical differences between them, even though the core has remained the same!
People tend to like only one of these two masterpieces, but it is still possible that you'll like both.
I think it is pretty clear that Velvet Orchid is not for everyone, but what it actually smells like, how does it performs, and is it really worth trying? That's what we're going to talk about in this post!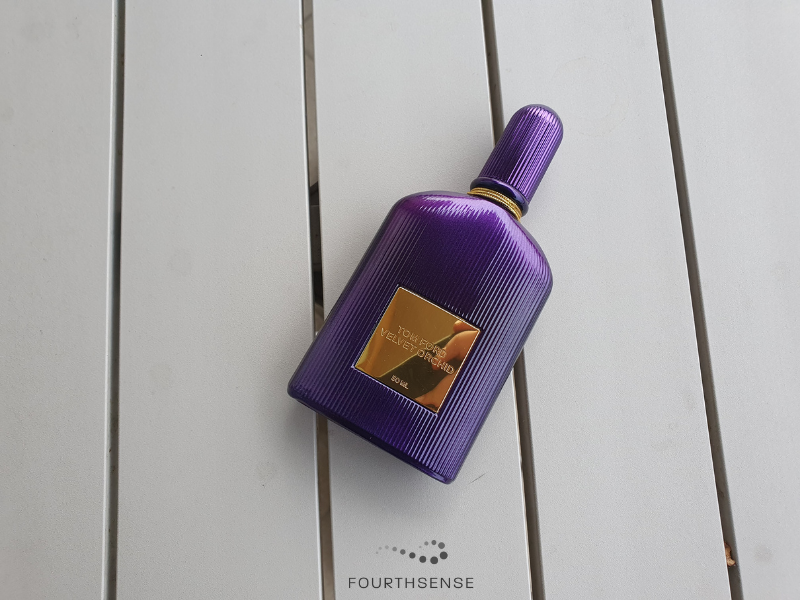 ---
Buy Tom Ford Velvet Orchid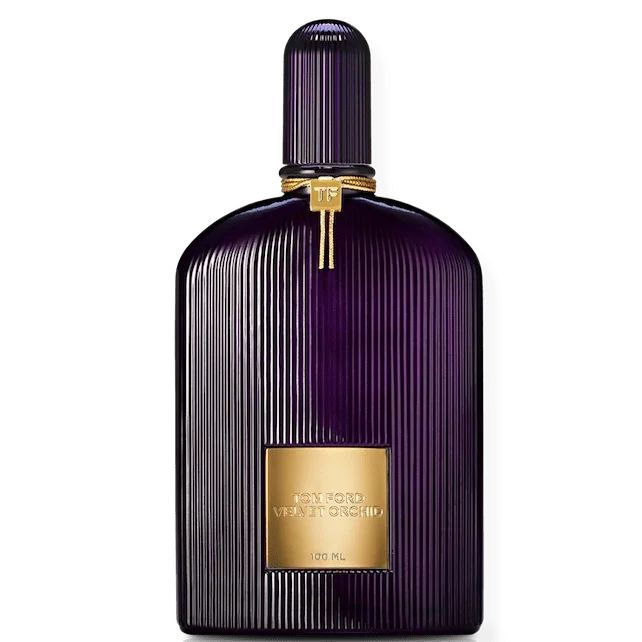 ---
What Does Tom Ford Velvet Orchid Smell Like?
Tom Ford Velvet Orchid is a sweet-ambery scent with a strong and prominent floral composition with a powdery, smooth, and soft effect coming from the perfect blend of middle flowers and a base of sandalwood, vanilla, and suede.
Tom Ford doesn't disclose a notes pyramid on their official website but according to some sources (and based on what I could smell) notes pyramid would look like this:
Top notes:
Rum
Honey
Mandarin Orange
Bergamot
Heart notes:
Black Orchid
Orchid
Jasmine
Heliotrope
Hyacinth
Rose Oil
Narcissus
Magnolia
Orange Blossom
Base notes:
Vanilla
Myrrh
Suede
Sandalwood
Peru Balsam
Labdanum
The opening of Velvet Orchid comes as a sweet, strong burst of floral notes — they are prominent and easy to detect. But, after several minutes, the initial floral-obsessed scent gets blended with honey and rum and the smell becomes more natural and pleasantly sweet.
I didn't get any mandarin orange or bergamot, to be honest, the scent never turns in a citrusy direction and it is purely sweet and ambery.
Once it goes in the mid dry-down, the rose oil, heliotrope, and orange blossom can be detected but I find Velvet Orchid blended monstrously good, which is the reason why you cannot pick up a single nuance. The Black Orchid doesn't have the smell and it is a synthetic note, sometimes ever described as "fantasy nuance".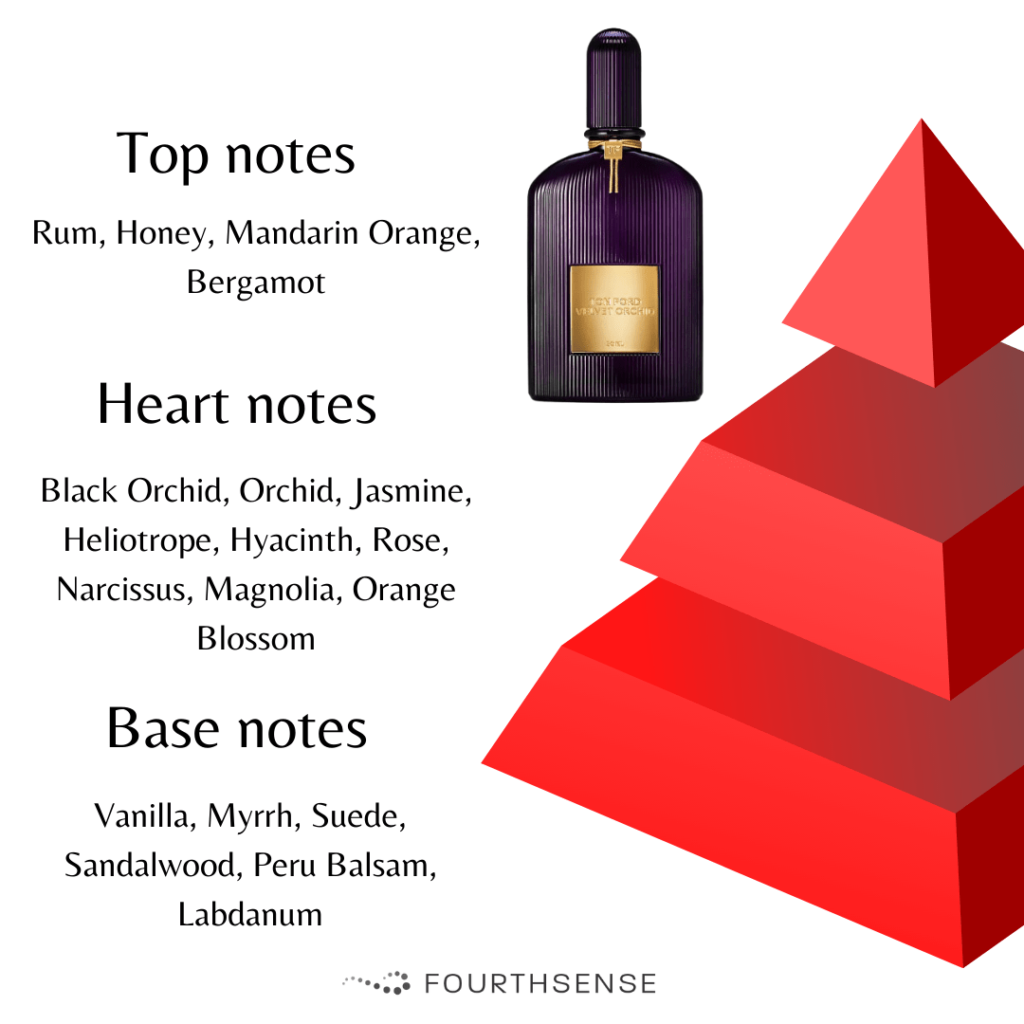 The mid-dry-down smells delightful, but probably the best phase of Velvet Orchid is when the base notes start kicking in, and even though the smell stays floral-oriented, because of the woody and vanilla notes, you get that powdery, incense, smooth, fluffy scent — magnificent.
The final dry-down stole my heart because of its clean and soupy composition — it is expansive and stable, but it is not one of those "girly floral" scents. It is more like a mature, rich, and slightly dark perfectly crafted for anyone who loves to smell daring and classy.
I've heard others mixing Tom Ford Velvet Orchid with other fragrances and it usually works well. Haven't tried this on my own, but if you do, let me know how it went in the comment below!
Difference Between Tom Ford's Velvet Orchid and Black Orchid?
Comparing Black Orchid with Velvet Orchid isn't something I would usually talk about because they are both masterpiece fragrances that are leaning toward different groups of people, but they are also made for different occasions. Therefore, comparing them doesn't make any sense, but here are the main structural differences.
Unlike the Velvet Orchid, Black Orchid is an ambery-floral-oriented fragrance with a prominent patchouli and woody backbone. It is a sweet, earthy, warm spicy scent with a touch of Mexican chocolate and truffle.
As the names suggest, they both have florals in their compositions, but Black Orchid never gets too flowery-oriented — instead, you get a fruity, warm spicy, and dark effect.
As they go into the dry-down, once again we get two different scents where Velvet Orchid is clean, soapy, expansive, and stable while Black Orchid is dark, rich, sexy, and addicting.
When it comes to performance, they both perform amazing but Black Orchid does get a point for having better longevity and projection; it can easily last 8+ hours and it projects well in 2-3 hours.
When it comes to occasion, Black Orchid is purely for date nights or if you're going out to the club. It's a performance beast, and it will make you stand out. We'll talk about Velvet Orchid's occasion recommendations a little bit later.
As I mentioned, Black Orchid and Velvet Orchid are two gorgeous scents that aren't that comparable but they do share the same backbone.
I would recommend you to try both of these sensual scents regardless of the comments you find, but if you want to know more about the black beast, then make sure to read our full review of Tom Ford Black Orchid.
How Long Velvet Orchid Tom Ford Lasts?
Velvet Orchid Tom Ford will last an average of 8 hours, the scent is very stable and it projects amazing in the first 2 to 3 hours. Sillage is also above the average.
On my skin, the Velvet Orchid tends to last around 7 to 8 hours, but since this is a perfume for women, it wouldn't make any sense to rely on my skin experience — my wife tested it on multiple occasions and got around 8 hours of longevity.
The projection is also more than fine as it projects great in the first 2, sometimes 3 hours and that is the period when compliments come in like crazy. Sillage is also doing its job so people 2 or 3 feet around can easily detect it.
I got my first bottle in 2017 and didn't experience any issue with the quality but I have heard on multiple occasions that people are struggling with pretty poor performance in general. I bought another bottle of Tom Ford Velvet Orchid in September of 2021, and I can verify that longevity is still around 7-8 hours. The batch code is AC0.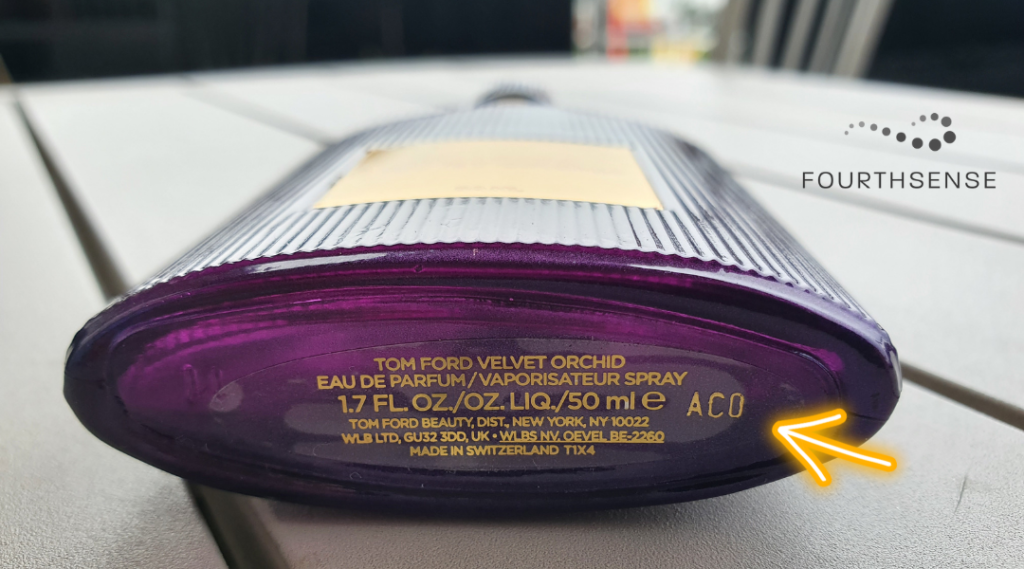 According to CheckCosmetics date of production of my bottle is December 2020.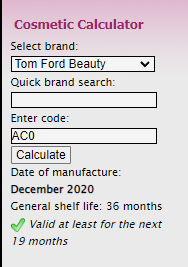 As soon as I get my hands on a bottle newer than December 2020, I'll re-test the performance and update the article.
There is a possibility that the Velvet Orchid new batches have been reformulated and that performance is damaged, but there are no confirmed changes by Tom Ford's house. As of the time of this writing (May 2022), there are no known/confirmed changes. Bear in mind that comments of other people are subjective, and that fragrance simply performs differently on everyone.
If you want to learn how to improve the longevity and overall performance of the perfume, check out our list of 13 tips and tricks for getting the most out of your fragrance.
When To Wear Velvet Orchid Tom Ford?
Velvet Orchid Tom Ford is best suitable for colder days of autumn and the winter period of the time. It is also pretty versatile and you can pull it off during almost any day or night occasion and wear it as your signature perfume as long as the temperature allows it.
This warm, sweet and smooth liquid is a big no-no when it comes to hot summer days. It lacks the freshness you need at high temperatures, and the dryness and its sweet-woody composition make it a perfect colder-season player.
You can pull it off during spring, but essentially, don't wear it on temperatures higher than 20°C/68°F
In terms of the occasions, I wouldn't really set any boundaries, so as long as the weather is chilly, you can wear Velvet Orchid.
I find it suitable for the work environment, coffee breaks, friendly or business meetings, romantic dinners, and any other type of events you can think of.
I wouldn't recommend wearing it to the gym since it is not that light or uplifting but if you feel like it then go for it!
How Many Sprays of Velvet Orchid Tom Ford is Enough?
Velvet Orchid Tom Ford is a linear scent so applying 4 to 5 sprays will get you optimal fragrance performance.
This sweet-powdery masterpiece is followed by great quality, it has a stable and linear scent that doesn't require many sprays to make you feel ravishing.
Applying 4-5 sprays to your pulse point will easily do the magic: 2 sprays behind your ears, 1 spray in the dip of your collarbone, and 2 sprays on your wrists.
If you want your hair to smell great as well, apply one spray on your brush and then go through your hair with it!
There are many useful tips on how to apply fragrance for the best performance but in a nutshell, sticking to the pulse points will do the job perfectly.
Bear in mind that applying over 4-5 sprays will not increase perfume's performance — it may actually decrease it as the opening will not be properly completed.
Where To Buy Velvet Orchid Tom Ford?
The best place to buy Tom Ford Velvet Orchid is in a local perfumery that is an authorized reseller of Tom Ford fragrances. If you decide to buy it online, the best-recommended places are FragranceNet and Amazon.
We all know that testing the fragrance on your skin before deciding to buy it will give us the most realistic experience and you will be able to see how your skin will react to a certain scent.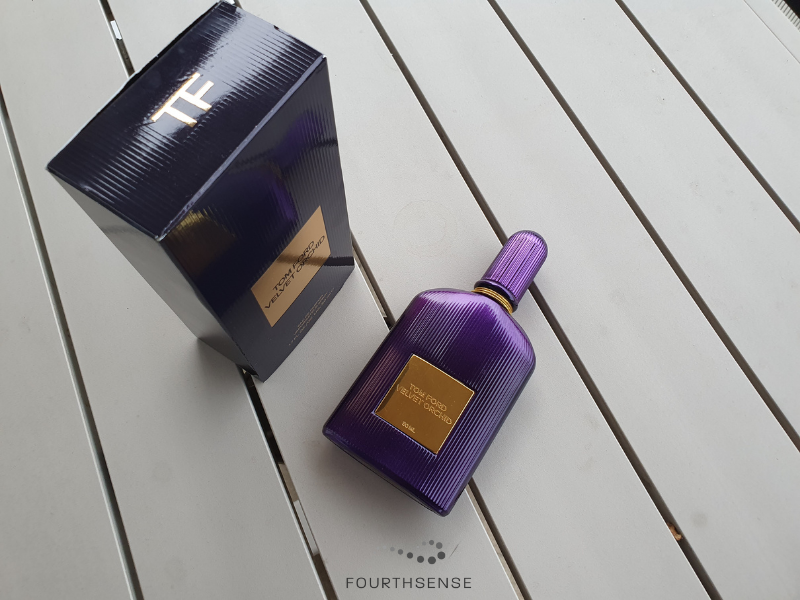 If you decide to buy it online, I would personally recommend getting your bottle of Tom Ford Velvet Orchid from FragranceNet. I've been their customer for years so you can rest assured that you are getting an original bottle. Besides that, they usually have really good discounts, so you might just catch one!
Another trustworthy source where you can get Velvet Orchid is Amazon. We always link directly to the authorized resellers or perfume house itself, so it's perfectly safe to buy.
---
Buy Tom Ford Velvet Orchid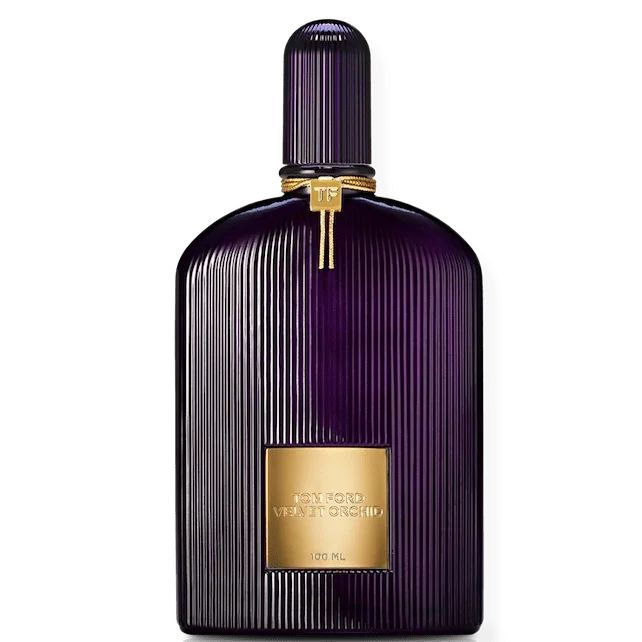 ---
Besides FragranceNet and Amazon, some other trustworthy places where you can buy Tom Ford Velvet Orchid are Tom Ford's official website, FragranceX, and Sephora.
You will notice different prices on these websites but shipping times also vary. The most important thing is that if you buy from these sources, you can rest assured that you will get the original fragrance and not be scammed with fake ones.
Always be super cautious when buying fragrances online to avoid getting scammed and buying a fake fragrance — it's not that you can just end up with money thrown away, but you can also get a skin condition as fake fragrances are not tested on human skin and they are not safe to use.
Packaging
Velvet Orchid comes in a purple, textured box, with the same color and the design implemented on the bottle as well.
There is a goldish label on both the box and the bottle that contains the name of the fragrance and the milliliters. The purple color they used gives you that rich, luxurious type of feeling, it looks stylish and modern, and sits really well on any room shelf.
The Velvet Orchid comes in two different sizes:
50ml (1.7 oZ)
100ml (3.4 oZ)
Summary — Is Tom Ford Velvet Orchid Worth It?
Considering the uniqueness of the scent, performance, price, availability, but also reactions of the public, I can confidently verify that Tom Ford Velvet Orchid is definitely worth having in your collection.
No matter if you're an expert or just someone getting into the world of scents, Velvet Orchid is an extraordinary piece of art by Tom Ford that you and the ones around you will enjoy.
If you decide to buy it, consider doing it through one of our links — that way you will support our efforts in being the #1 fragrance reviewer in the world, at no additional cost to you.
Have you tried Velvet Orchid before?
Which one do you find better — Velvet or Black Orchid?
Let's talk in the comments below!
We are sorry that this post was not useful for you!
Let us improve this post!
Tell us how we can improve this post?