Viktor & Rolf launched Spicebomb in 2012 and even though the fragrance was really good it didn't actually picked up the compliments from the audience. At least not from the people smelling it on wearers.
One of the first flankers they released was Spicebomb Extreme (in 2015) which changed the line completely and reached huge success among fragrance enthusiasts.
Its massive success proves the story when it disappeared from Viktor & Rolf's website in 2021 and word broke out that it was discounted – soon all stocks in all fragrance resellers were completely empty as people were buying multiple bottles just not to run out of it.
But what really makes Spicebomb Extreme so alluring?
And since it came 8 years ago, is still worth the price?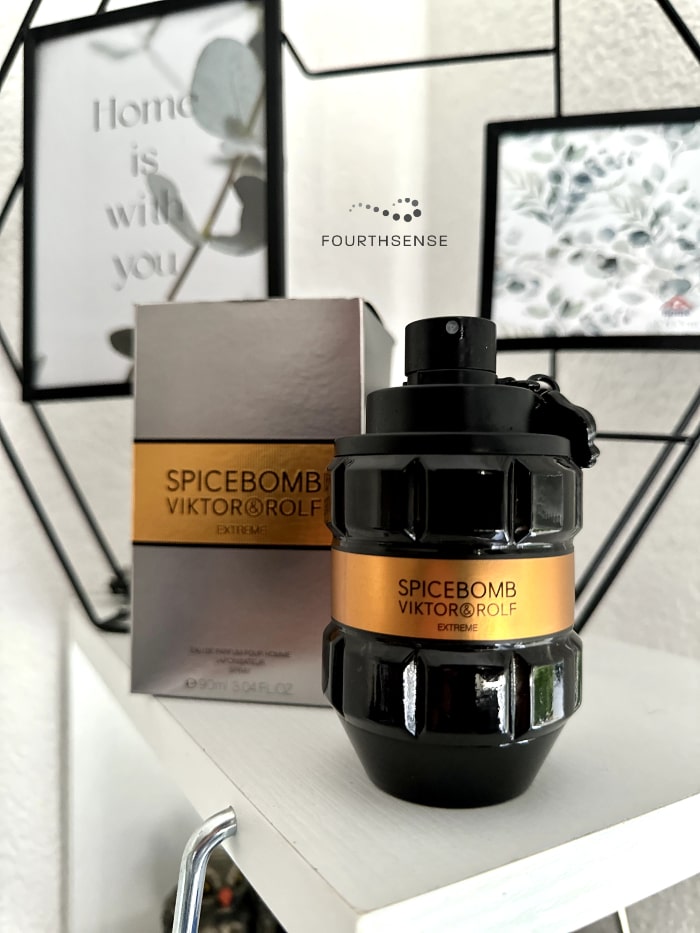 ---
Buy Spicebomb Extreme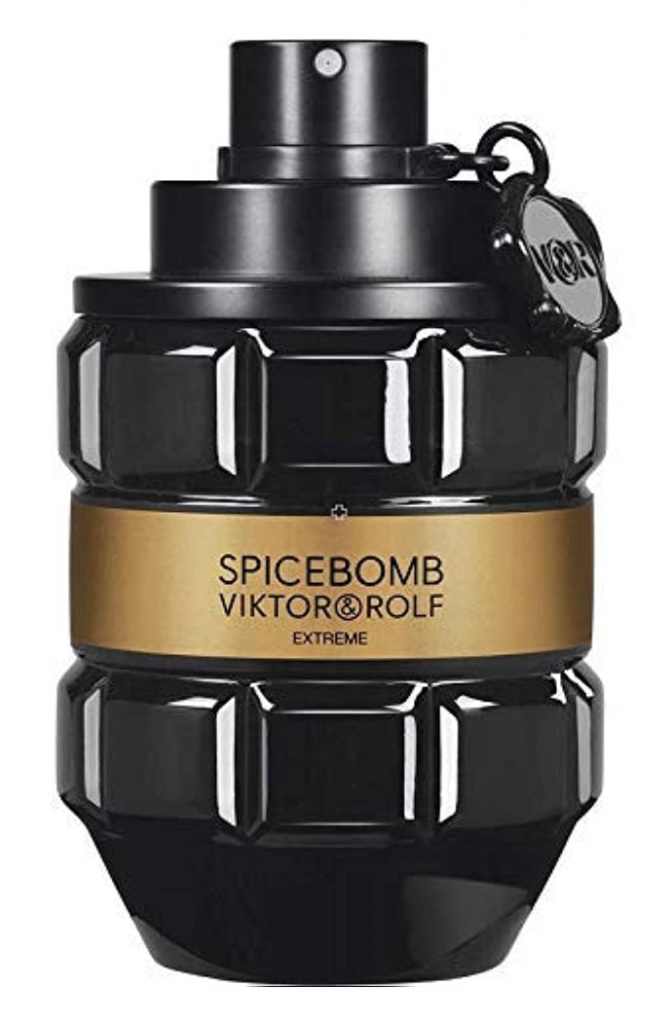 ---
What Does Spicebomb Extreme Like?
Spicebomb Extreme by Viktor & Rolf smells clean, fresh spicy, and sweet where tobacco leaf is the most dominant note
According to Viktor&Rolf, olfactive notes are:
Top notes: Cinnamon, Pepper Rose
Heart notes: Tobacco leaf, Red Pepper
Base notes: Bergamot, grapefruit
Unlike the original Spicebomb, the Spicebomb Extreme has a minimalistic but unique notes pyramid that actually varies on multiple sites – in this case, we relied on notes Viktor&Rolf officially released on their website, but also on our subjective feel while testing the fragrance.
The opening is very sharp and it comes from black pepper essence. Pepper is a fresh spicy note with a really sharp and punchy scent, and that's exactly what you get on the initial spray of Spicebomb Extreme.
Cinnamon in the opening gives a sweet tone to the sharpness and works perfectly with the pepper.
The opening is quite spectacular, this stable scent evolves into a vanilla fairytale that not many houses could come up with, and the real surprise lies in the fragrance backbone and its beautiful blend.
The drydown is absolutely astonishing, and as time passes, the scent only gets better and better. The sweet and earthy aroma from tobacco leaf starts dominating the composition, while sharp pepper powers the scent with sharpness.
Viktor & Rolf actually described this as saffron accord, and I would agree – saffron has an earthy, spicy, and somewhat leathery scent.
There are no leather nuances here, but there is definitely earthiness and sweetness from tobacco.
The base of the fragrance is frankly the weirdest base I've ever seen.
Bergamot and grapefruit? Why put citruses in the base of the fragrance?
Well, that's exactly what keeps that fresh and clean backbone of spicy and sweet DNA. Even though those two accords are diametrically different, the magnificent blend Viktor&Rolf managed to pull off here simply proves they can live in symbiosis.
Besides olfactive notes provided by Viktor&Rolf, you can feel the traces of coumarin, vanilla, and boozy notes. I'm not entirely sure if are they really present there, but you can easily detect them in the scent.
Overall, Spicebomb Extreme is very seductive, dark, rich, and safe to say sexy. Its undoubted allure will definitely get you compliments and deep sniffs from the ones who detect it on you.
In terms of uniqueness, it's hard to make the verdict – there definitely are many spice combos in fragrances, but I believe that Spicebomb Extreme really has a strong and solid DNA where everyone can easily remember the scent and identify it later on.
This is definitely a safe blind buy if you love spicy and sweet fragrances and looking for a perfume for intimate settings!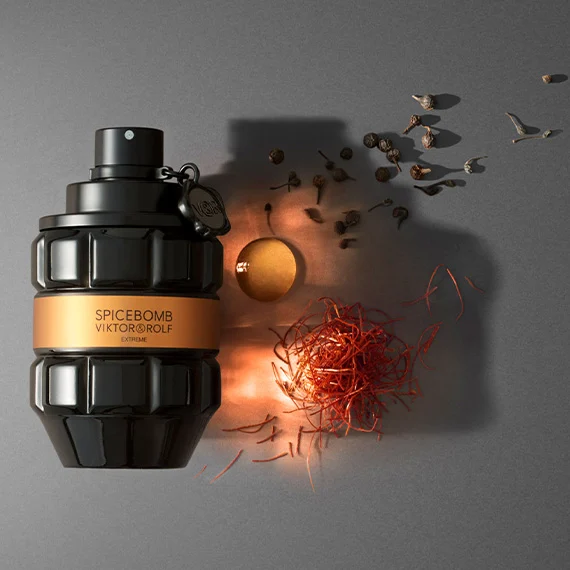 How Long Does Spicebomb Extreme Last?
On average, Spicebomb Extreme by Viktor & Rolf lasts for 9 hours, depending on how your skin reacts to this scent, while you will get around 2 hours of projection and strong silage.
This spicy-sweet mixture will not disappoint you when it comes to performance in general. Since we are talking about Viktor & Rolf I didn't expect anything less than a high-quality scent that has the power of accompanying you throughout the whole day.
When applied to the skin, it can last more than 8 hours, sometimes even 10 or 12 hours, which is more than great.
The projection is above the average and you can expect 2 hours of beast mode after which it will settle down a bit.
Sillage is pretty powerful and it will leave a couple of feet of scent trail behind you.
How Many Sprays Is Enough?
Spicebomb Extreme by Viktor & Rolf is pretty potent so 3 to 5 sprays will do just enough for fragrance to reach optimal performance.
Spicebomb Extreme is a very stable and rich scent so definitely make sure not to overapply it as that may cause fragrance not to open and perform as it should.
With that being said, 4 to 5 sprays will be more than enough to make you smell delightful for 8+ hours.
Focus on your pulse points: 2 sprays behind your ears and 1 behind your head will work just fine but if you want additional projection, you can spray one time on each inner side of your hand wrists.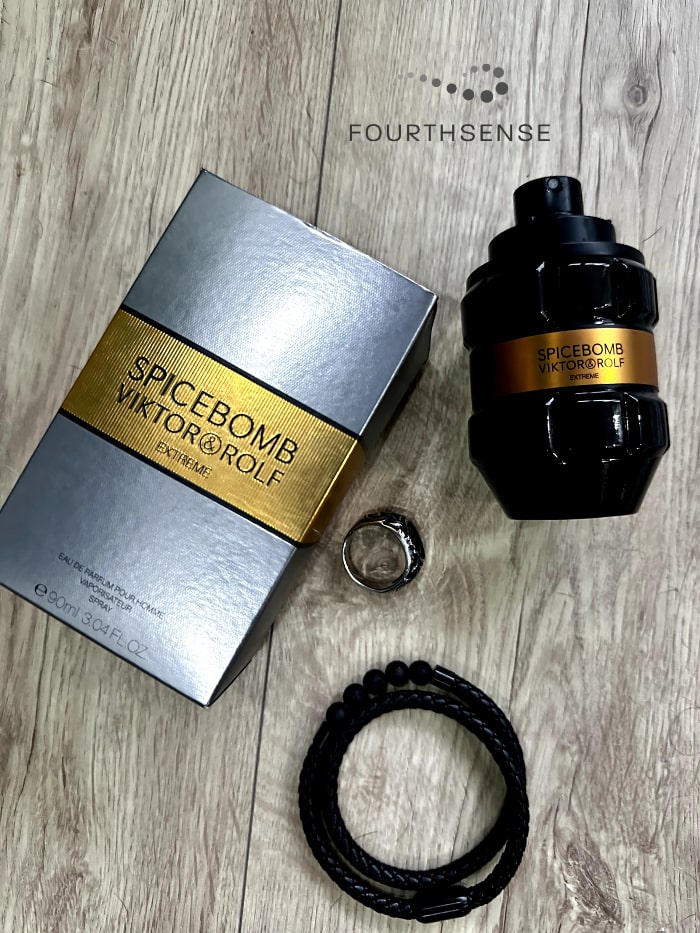 When To Wear Spicebomb Extreme?
Spicebomb Extreme by Viktor & Rolf is a fragrance made for frosty, winter nights, but it can work great during fall as well.
The fact that one fragrance is kind of created for a specific occasion and season can be a turn-off for some people which is understandable. But, sometimes we need that one scent that we choose for special dates and events that we can't say no to them.
Spicebomb Extreme is that kind of scent.
This spiciness and sweetness will work perfectly during cold winter days (especially nights) when the temperature is under 50°F. The scent will give you that warm cozy feeling to balance the coldness of the winter.
You can also wear it during fall, but just make sure to avoid it during sunny and warm days as it can easily become too sweet and suffocating.
When it comes to occasion, Spicebomb Extreme perfectly works in intimate settings with your significant other such as date nights at home or any place outside.
Your significant other will enjoy the alluring and cozy scent of Spicebomb Extreme which can definitely make the experience even better!
One interesting fact is that I also experienced it as a "holiday" fragrance. When all your family is gathered around for dinner, it can serve as a welcoming, sweet, and fresh scent to fill the room with pleasure. Is this just me?
Where To Buy Spicebomb Extreme by Viktor & Rolf?
You can get Viktor & Rolf Spicebomb Extreme by Viktor & Rolf in many perfume stores or if you're buying online, the best places are Fourth Sense Shop, FragranceNet, and Notino.
Visiting a local perfume store is always the best option as you get the chance to test the fragrance before buying and consulting with their associate about it. Viktor & Rolf have their own store locator which you can use to find the closest shop. The only downside to this is that you'll pay the retail price which is significantly higher.
Spicebomb Extreme is available at many fragrance discounters, and our personal recommendation is FragranceNet – they are always on point when it comes to shipping, and with them you can rest assured that you're getting the original bottle.
---
Buy Spicebomb Extreme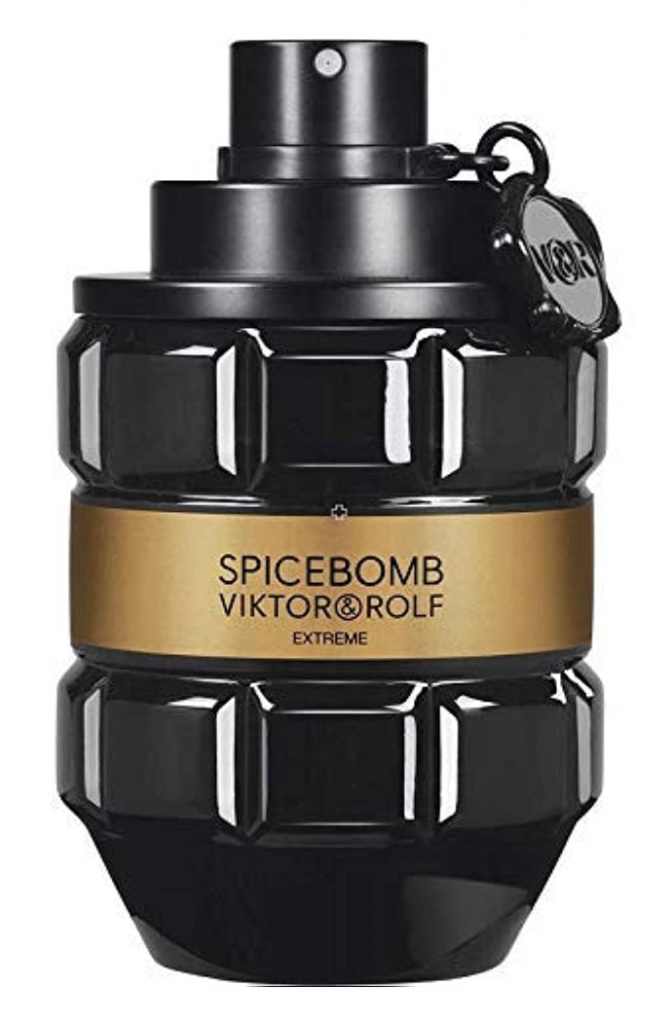 ---
If you're from the UK, we recommend Notino as the fastest and most reliable fragrance reseller.
And finally, if you're on the fence about getting it, that's perfectly fine as you can get a sample from MicroPerfumes and test it before making the decision.
Spicebomb Extreme used to sell on Amazon but currently, we can't find a reliable reseller, so for the time being, we'd recommend avoiding Amazon for this fragrance.
Since many sites are selling fake batches that are not FDA and FTC-approved and not tested on human skin, you need to be extra careful when choosing the online shop. Always buy fragrances from trustworthy websites with a proven track record.
Packaging
Spicebomb Extreme by Viktor & Rolf comes in a silver box with a golden section that has a fragrance name written over it. The batch code is written at the bottom of the box.
The bottle has a unique look and it's designed like a hand-thrown grenade (bomb) which looks cool and goes perfectly with the name of the fragrance.
Personally, I was amazed by the bottle design and it is one of my favorite bottles I own.
Spicebomb Extreme comes in two sizes:
1.7 fl oz / 50 ml
3.04 fl oz / 90 ml
Conclusion – Is Spicebomb Extreme Worth It?
With no hesitation, I can say that Spicebomb Extreme is one of the best Spicebomb flankers so far.
The fragrance-lovers audience was quite surprised that one flanker succeeded to take the original liquid off the throne and steal all the attention to itself. But, it happened.
I find these two fragrances to be totally different, each has its own, beautiful composition that makes them unique in terms of the scent, and even though they have some similar notes, the experiences they bring evoke unique reactions.
This burst of fresh spiciness combined with strong vanilla and tobacco flavor created an alluring scent that is definitely worth your attention.
It has everything – powerful scent, great quality, amazing performance and it can leave you, and the people around you, breathless.
Have you tried it before?
Which Spicebomb is your favorite?
Let's talk in the comments below!
Cheers!
We are sorry that this post was not useful for you!
Let us improve this post!
Tell us how we can improve this post?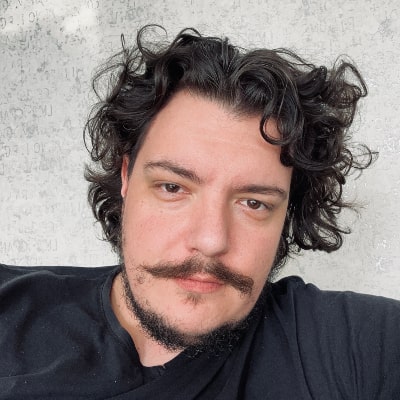 Vladan X is a founder of Fourth Sense and fragrance expert. He reviews only fragrances he owns personally, and his collection currently counts between 100 and 150 fragrances. Even though Vladan reviewed hundreds of perfumes he still didn't find the one he would call "signature" fragrance. He's still searching for that one, and in the meantime, he writes the best in-depth fragrance reviews internet has ever seen! You can read more about Vladan X here!