Famous for not following any trends, but also for appreciating the rich history of the French royal court, Parfums de Marly house created dozens (if not hundreds) of fragrances that have a unique ability to get you back to the 1800s.
In 2016, Parfums de Marly released Layton which had probably the biggest success among all the other creations they released.
What made Parfums de Marly Layton so unique was the irresistible scent of seductiveness, sensuality, and dominance (in terms of performance), which is definitely a formula for great success we've seen before with some other fragrances.
However, Parfums de Marly has a really strong DNA, and the accent was always on following their visions. Saying that what actually differentiates Layton from other Ambery Floral fragrances we know today?
Maybe an even better question, is it really worth it, or just hyped as a niche mass-appealing scent?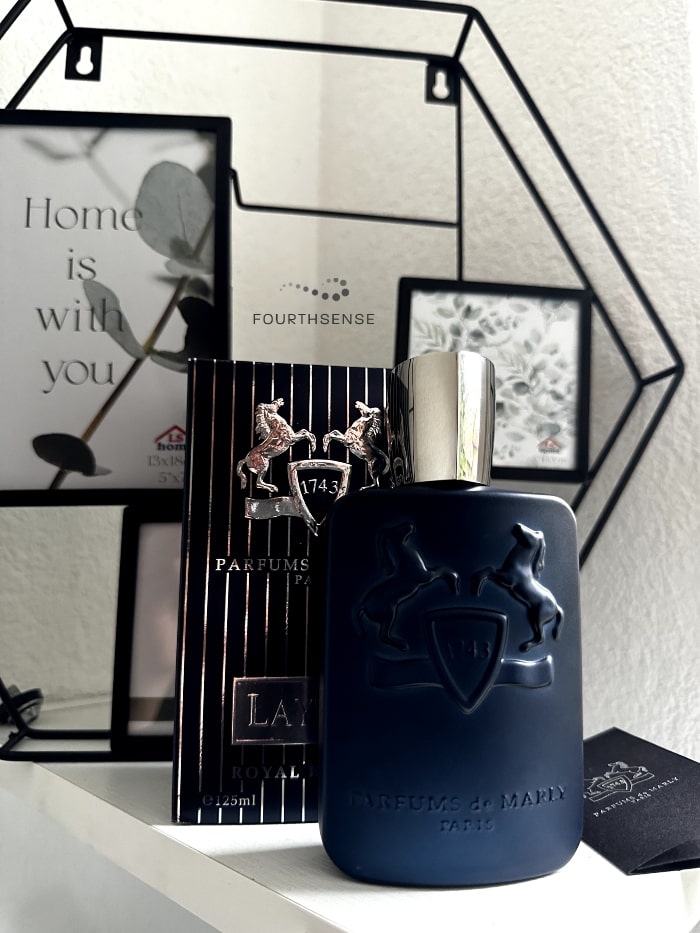 What Does Parfums de Marly Layton Smell Like?
Parfums de Marly Layton smells very spicy, rich, and sensual – there is no main accord that leads the entire composition, but a perfect blend of notes which makes the scent unique.
According to Parfums de Marly, olfactory notes are
Top Notes: Apple, Bergamot, Lavander
Heart Notes: Jasmine, Geranium, Violet
Base Notes: Vanilla, Pepper, Guaiac Wood, Patchouli
What definitely separates Parfums de Marly from others is that whenever they have the opportunity to use raw materials, they will. Of course, they're using aroma chemicals, but their homage is to fragrances from the 1800s where raw materials is all perfumers had.
Saying that it's very easy to recognize natural ingredients in Layton, as the entire composition is very rich.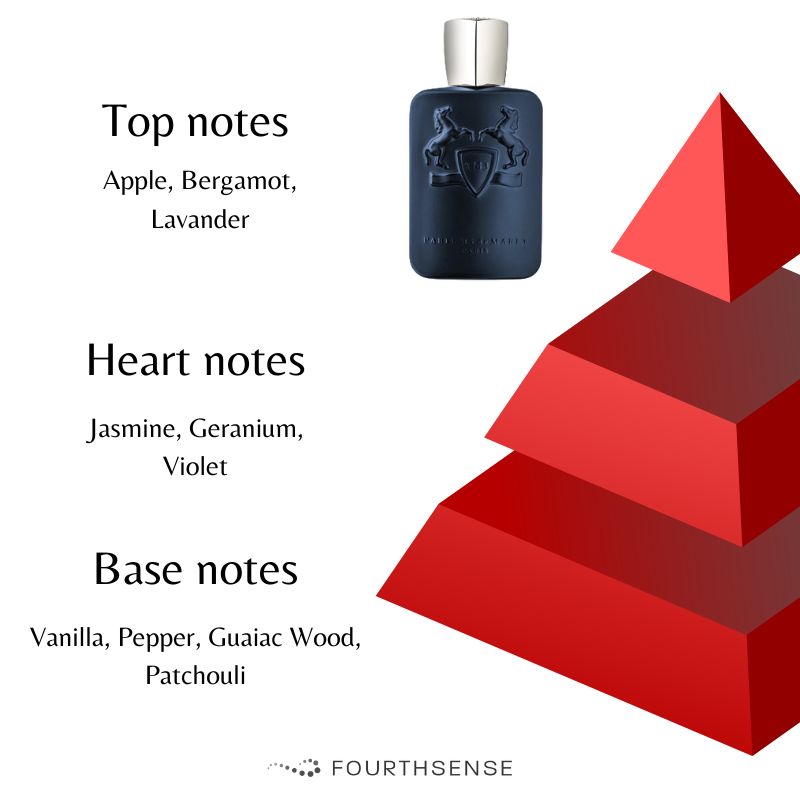 The opening of Parfums de Marly Layton is dominated by crisp and fresh tones of the apple note and the perfect combination of lavender that gives it an even more natural sense.
Right after 15-20 minutes heart starts pushing through and that's exactly where Layton starts shining – rich floral accord combined with a slightly sweet tone of vanilla and an earthy tone of patchouli makes an incredible combination that smells irresistible.
The scent is definitely mass-appealing and a huge compliment-getter.
It's almost weird because you can clearly see that the quality of the scent is on such a high level and on such a niche side of the spectrum, but the mass-appealing factor and a few other traits make it have designer characteristics as well.
Master perfumer Hamid Merati-Kashani was the man in charge of creating Layton and it's safe to say that it's definitely one of the greatest artworks he ever made.
It's bold, it's rich, and it will definitely make heads turn after you pass by.
It's rare to see a niche perfume be such a safe blind buy, and Parfums de Marly Layton is probably the safest of them all.
How Long Does Parfums de Marly Layton Last?
On average, Parfums de Marly Layton lasts easily over 10 hours, and it projects strongly for the first 4-5 hours.
If you ever wondered what beast performance looks like… Get Layton and you'll see.
This is one of those fragrances that never actually turn into a skin scent. It's such a powerful and dense scent that it's impossible to blend with the skin scent.
For me personally, it lasts over 12 hours, but on average, 10 hours is what you get.
Projection and sillage are also out of this planet – Layton will radiate for hours and hours and it will go even 4-5 feet in distance without a single problem. It will also leave a very rich scent trail behind you.
After 4-5 hours it will become more intimate, but whoever comes near you will be able to sense it.
In my personal opinion, niche fragrances should have a strong performance, and Parfums de Marly is well aware of that. All of their fragrances are performance beasts, and Layton is no exception.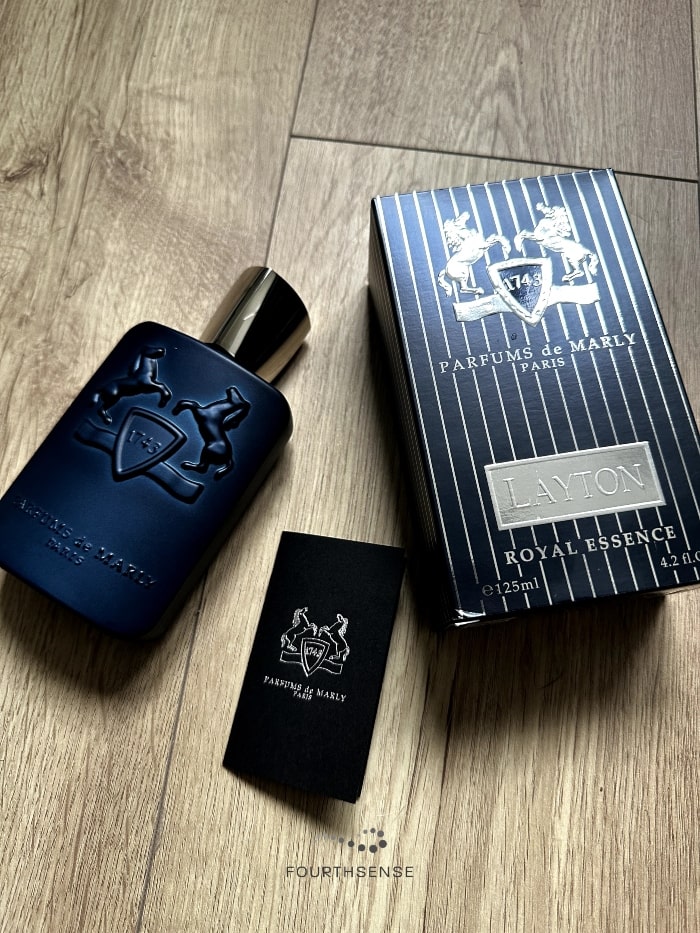 When To Wear Parfums de Marly Layton?
The best time to wear Parfums de Marly Layton is during winter days, but cold spring and fall days work perfectly as well.
Layton is easily a year-round (all-season) fragrance, but I'd just recommend not wearing it during hot summer days.
High heat will make Layton sweeter than it is, which may ruin the composition and cause the scent not to open as it should.
Besides that, any other season works just fine, but the accent is on colder days as warm spicy accords will blend in perfectly.
When it comes to the occasion I would definitely recommend more nighttime events such as date or party nights – it works perfectly in crowded areas and in more intimate surroundings.
The scent is extremely versatile, and you can't really make many mistakes with it – it's always best to test it for yourself and see where it fits the best.
Personally, I prefer to get the most out of Layton's sensuality, so date nights are perfect occasions to wear it.
How Many Sprays of Parfums de Marly Layton is Enough?
3-4 sprays of Parfums de Marly Layton is the best amount for optimal performance and longevity of this fragrance.
Bear in mind that Layton can easily be over-sprayed – since the scent is rich, bold, and dense, spraying it too much may cause it to be overly aggressive, suffocating, and not to open and perform properly.
When spraying, the best places are pulse points, so in this case, I'd advise spraying it behind your ears, and behind your head. If you want some extra, then spray it in the dips of your collarbone.
It's important to learn how to properly apply perfume because not all perfumes are the same, and there are some general rules to follow.
Another important thing to add is that by spraying multiple sprays of Parfums de Marly Layton, you will not increase its longevity or performance, so make sure not to do that.
Difference Between Layton and Layton Exclusif
The year after Layton was released, Parfums de Marly released Layton Exclusif which, truth be told, didn't reach major success like its older brother.
However, the scent is different and the ones who tried both are divided on two sides.
Saying that, these would be the main differences between Parfums de Marly Layton and Layton Exclusif:
| | | |
| --- | --- | --- |
| | Layton | Layton Exclusif |
| Olfactory Family | Amber Floral | Woody Amber |
| Scent | Warm spicy, Sensual, Slightly Fresh | Slightly animalic, Bold, Woody |
| Concentration | Eau de Parfum | Eau de Parfum |
| Longevity (h) | 10 hours | 12 hours |
| Projection (h) | 4-5 hours | 5-6 hours |
| Sillage | very powerful | very powerful |
| Occasion | All Occasions | Formal, Special Occassions |
| Season | Fall, Winter, Spring | Fall, Winter |
So the main difference is the scent, whereas Layton Exclusif is much more aggressive, more animalistic, and more type of perfume when you want to make a statement.
Layton is far more versatile and mass-appealing which is exactly why Layton Exclusif never stood a chance in winning the battle for popularity.
However, that doesn't diminish Layton Exclusif's worth – it just means that they're made for different purposes.
Also, worth to highlight that Layton Exclusif has an even stronger performance.
Where To Buy Parfums de Marly Layton?
The best place to buy Parfums de Marly Layton is in a physical store that is an authorized reseller of the Parfums de Marly brand, or if you're buying online, the best places are Parfums de Marly's website, FragranceNet, and FragranceX.
If you read any of our previous reviews, you know that we always recommend visiting a physical store where you will be able to test the perfume on your skin and know exactly if is it for you or not.
In this case, Parfums the Marly store locator is the best option if you're planning to do that.
However, if you don't have the opportunity to do so, or you're simply more into blind buys due to the surprise factor (totally me!), then you can find all Parfums de Marly creations, including Layton on Parfums de Marly's official website.
I'd recommend getting Layton from FragranceNet – I personally get all my fragrances from there and I never had a single issue with them. Solid shipping time, good prices (often with additional discounts), and always an original fragrance.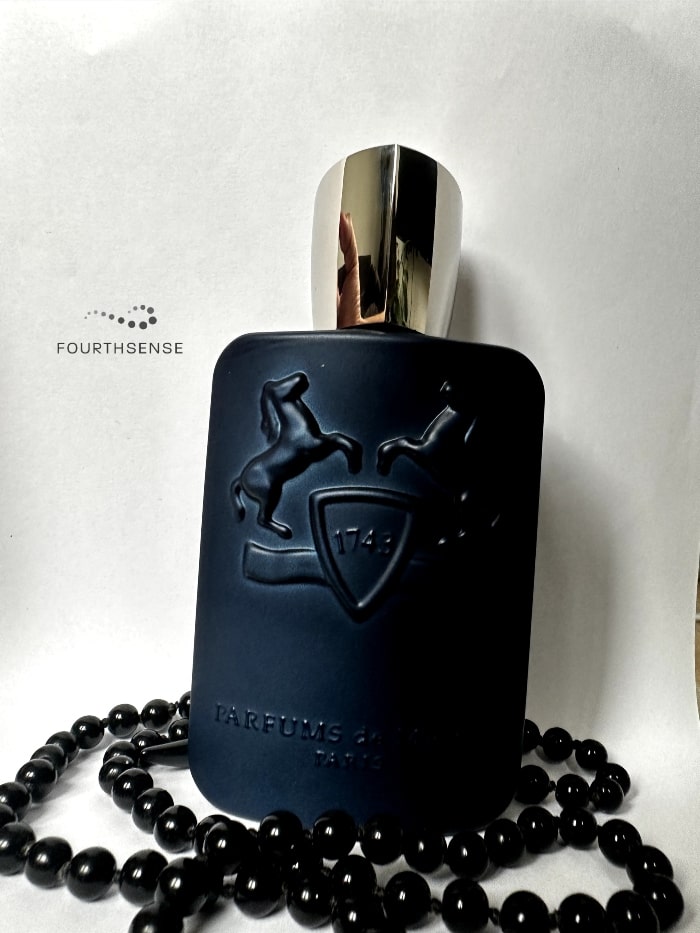 The second option is also FragranceX where you can rest assured that you will get the original.
Those would be the main options, but if you're looking for more, you can always check out our list of best and worst places to buy fragrances online.
You might see the prices vary, but shipping times do as well.
Always be super cautious when buying perfumes online as there are a lot of scammers selling fake fragrances in original bottles, where liquids inside aren't properly tested on human skin. Always focus on trustworthy sources regardless of price.
Packaging
Parfums de Marly Layton comes in a beautiful blue box with white stripes (the new package might not have white stripes), where their logo is displayed on the front, a story about the house and legal information on the back, and ingredients and batch code on the bottom.
Once you open it, you will find a small card with the story about Parfums de Marly written in French, English, and Arabic.
Under that, you will find a bottle.
Layton's bottle is made from dark blue solid opaque glass and the company's logo and name are clearly visible. The cap is made out of solid steel and the logo is engraved on top.
The sprayer is very rich so be careful when applying.
Overall, beautiful yet standard presentation from Parfums de Marly.
Layton comes in 2 different sizes:
75 ml / 2.5 oz
125 ml / 4.2 oz
Conclusion – Is Parfums de Marly Layton Worth It?
Considering uniqueness, versatility, performance, mass-appealing, and compliment factor, it's safe to say that Parfums de Marly Layton is definitely worth having in your collection.
It's a beautiful scent that will most surely fulfill all your expectations and you can rest assured that you will have a very good asset in your collection.
It's an amazing entrance into the niche perfumery world and regardless of the fact that it's been around for almost a decade now, it still makes the heads turn!
Performance is out of this world, and there's no need for reapplying.
Have you tried Parfums de Marly Layton before?
What are your thoughts on it?
Let's chat in the comments!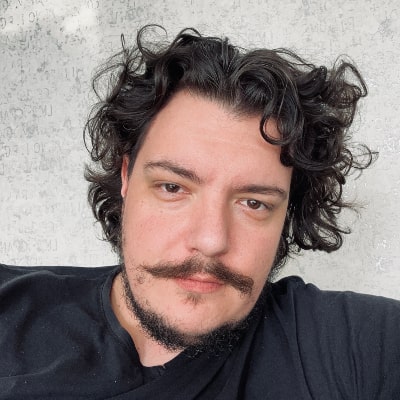 Vladan X is a founder of Fourth Sense and fragrance expert. He reviews only fragrances he owns personally, and his collection currently counts between 100 and 150 fragrances. Even though Vladan reviewed hundreds of perfumes he still didn't find the one he would call "signature" fragrance. He's still searching for that one, and in the meantime, he writes the best in-depth fragrance reviews internet has ever seen! You can read more about Vladan X here!