A fragrance that has been a starting scent for many fragrance collectors and holds the title of Amazon's best-seller for years now is no other than Nautica Voyage.
Nautica Voyage came out in 2006 and it was crafted by one of the most prestigious names in the fragrance industry — Maurice Roucel. Mr. Roucel made perfumes for Chanel, Fredric Malle, Gucci, Marc Jacobs, and many other respected houses, but he also succeeded in creating one of the best (if not the best) cheap fragrances on the market.
This captivating scent proved to be worthy of the hype. No matter if you are into niche-luxurious, Creed-type scents, you must have Voyage Nautica in your collection. For a good reason (that we're going to talk about in a minute), it earned its place under our list of best summer fragrances for men.
I have heard about Nautica Voyage being reformulated, and indeed, there has been a change in the fragrance packaging, but did they change the liquid itself?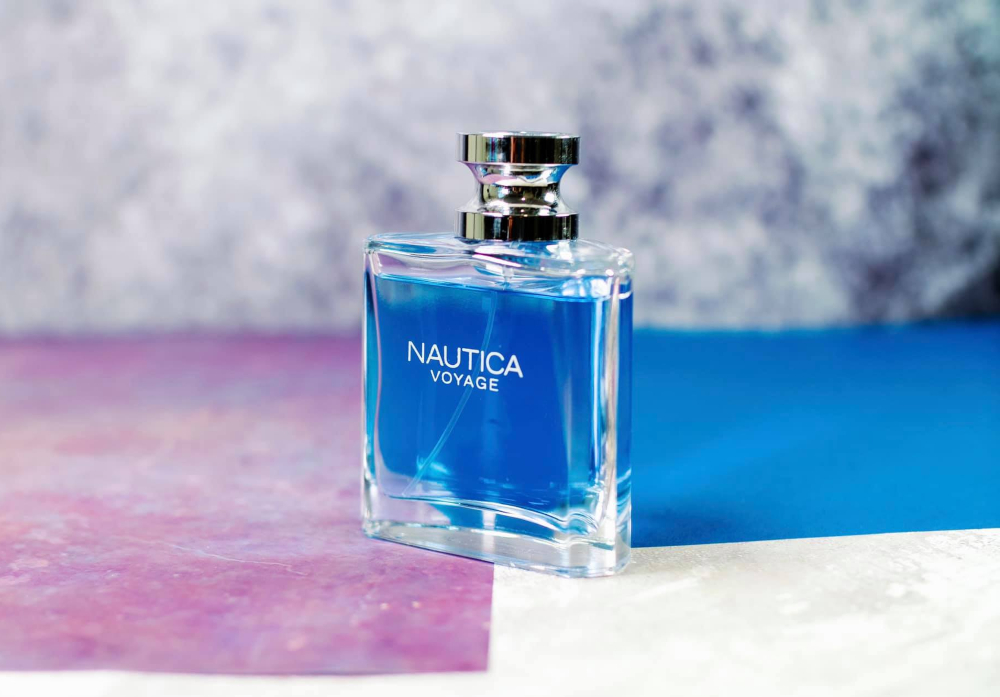 ---
Buy Nautica Voyage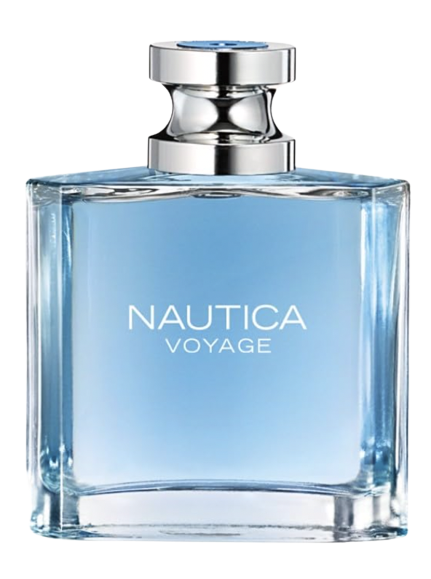 ---
In this post we are going to honor one of the best bangs for bucks fragrances on the market; what it smells like, how it performs, has it really been reformulated, and is it actually worth it.
What Does Nautica Voyage Smell Like?
Nautica Voyage smells like a fresh, green, fruity, and watery scent with an aquatic and clean composition that reminds you of blue, endless ocean waves. It is a ravishing scent with a woody backbone.
According to Nautica, the fragrance pyramid is structured this way:
Top notes:
Base notes:
Nautica doesn't actually disclose their heart notes, but I found out that the most accurate assumptions online are Lotus and Mimosa.
Nautica Voyage opens with a prominent crisp note of apple along with green leaves that make the whole composition clean, fresh, and slightly fruity.
Very early on, the scent gets a recognizable watery feel from the heart note of lotus (as that's exactly how lotus smells like). I was surprised by how watery it feels considering that we only have one note that gives off that kind of scent.
As it goes into the mid it also gets significantly aquatic and it merges well with the green vibes from the opening.
It's important to emphasize that Nautica Voyage is a pretty linear scent and it doesn't change much during its lifespan. The green effect that the scent has in the opening stays present throughout the whole performance with changes in its solidity.
One interesting fact is that Nautica Voyage has that refreshing, cooling scent that usually comes from cucumber, but there isn't anything similar in fragrance structure.
Besides that, Nautica Voyage is a mass-appealing scent that is extremely easy to like and a safe blind buy or a birthday present. It is very hard to go wrong with this one.
In the final dry-down, the scent gets slightly woody from cedar wood but it is mostly green, musky opiate.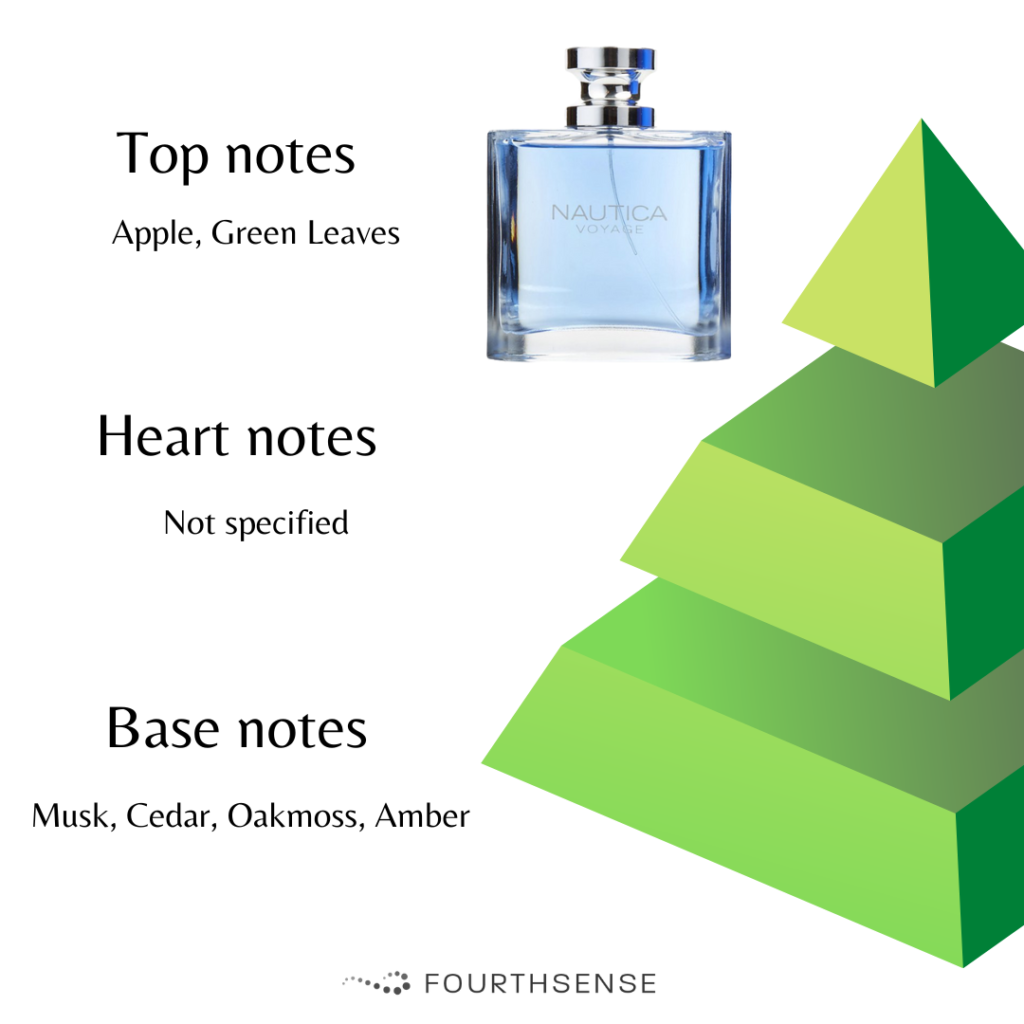 All in all, Nautica Voyage is a highly enjoyable scent with great quality for the price you pay; it is an inoffensive, watery, mouthwatering, and significantly green fragrance that lives up to expectations while offering more than you ever thought it will.
How Long Does Nautica Voyage Last?
Nautica Voyage will last up to 7 hours while it will project beautifully for the first 1 and a half hours.
We can all agree that Nautica Voyage is one of the best buys for the back; not only does it have a splendid scent that both genders adore, but it also provides decent performance.
After multiple tests under multiple conditions, on my skin, Nautica Voyage lasts up to 7 hours, but I heard some people saying that they can detect it even after 9 hours, so it really depends on your skin.
In the first hour, and an hour and a half, Nautica Voyage will leave beautiful traces around you, and because of its ultra-pleasant nature, you will surely receive many compliments.
After the period of projection, it becomes more of an intimate scent, but if you want to smell it all day, you can always re-apply a spray or two.
Considering its price, Nautica Voyage offers more than we ever thought it would, so there is really nothing bad we can say about this deserving bestseller.
When To Wear Nautica Voyage?
Nautica Voyage is best to wear during hot, summer, or spring days when you need a refreshing, uplifting scent to get you throughout the day.
There is no doubt that Nautica Voyage is a scent made for warmer days when higher temperatures will allow it to evolve beautifully and reach its full potential.
I can picture Nautica Voyage to be worn on almost any occasion, especially day-time events: work, coffee breaks, getting groceries, dates, lunch, and any other occasion you can think of.
It is more suitable for daytime, but you won't go wrong if you decide to wear it when clubbing, or for a romantic dinner with your special one.
I wouldn't recommend Nautica Voyage for colder winter or even fall days since it lacks the depth, warmth, or woodiness that winter fragrances should have.
How Many Sprays Of Nautica Voyage Is Enough?
5-6 sprays of Nautica Voyage will be enough for the fragrance to evolve naturally and reach its optimal performance.
It's important to emphasize that Nautica Voyage can hardly be overapplied; its light and compact composition is very stable and too many sprays won't make the scent unbearable.
However, applying more than 5-6 sprays on a daily occasion will only be a waste of such a nice perfume and the performance won't be improved.
You can always re-apply it, but hours after the initial spray.
Besides re-applying, spraying perfume on your pulse points will also affect fragrance lifespan: 2 sprays behind your ears, 1 spray behind your head, 1 spray in the dip of your collarbone, and 2 sprays on your wrists.
There are some useful tips and tricks on how and where to apply fragrance for better performance, but once you start applying those, you will definitely notice a difference!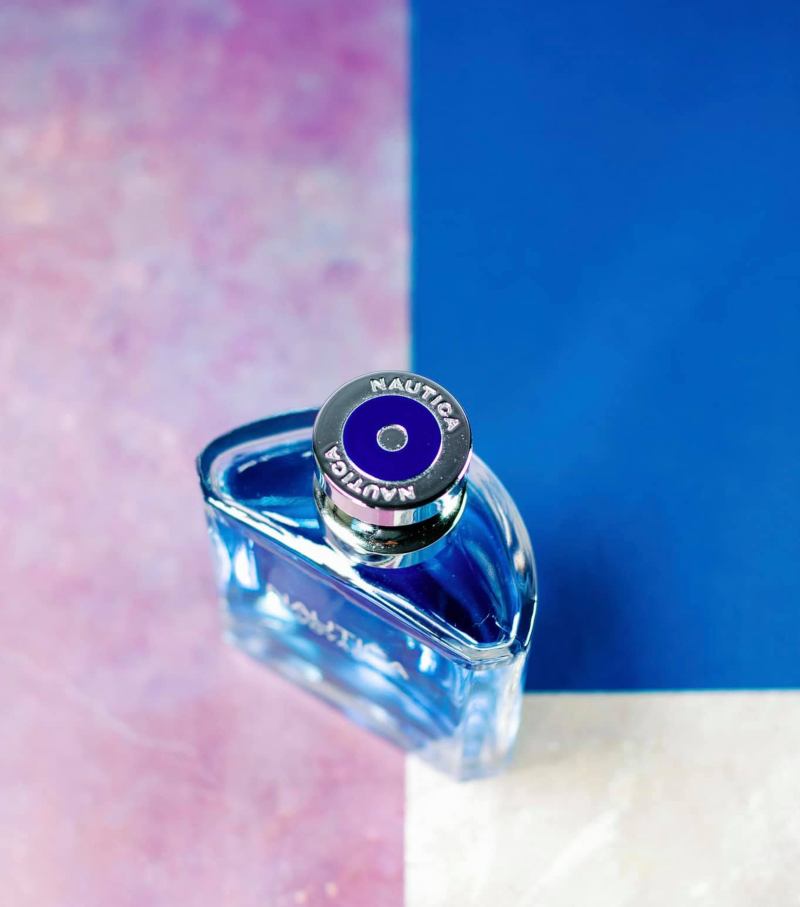 Was Nautica Voyage Reformulated?
Rumors that Nautica Voyage has been reformulated started some time ago and I couldn't help but test it out with the older version and the latest one.
Luckily, Nautica Voyage hasn't been reformulated and the fragrance kept its original scent and composition.
However, Nautica did change the packaging of the Voyage bottle, where they only replaced the initial metal cap with the plastic cap.
We can't blame the house of Nautica for this replacement because the fragrance kept its price and it is still one of the best, cheap fragrances on the market.
Where To Buy Nautica Voyage?
Nautica Voyage can be bought in many local perfumeries who are authorized resellers of Nautica. The best-recommended online places are FragranceNet, Amazon, and Nautica's official website.
It's not the first time for me to recommend testing the fragrance directly on your skin before deciding to buy it, but when it comes to Nautica Voyage, it's definitely a safe blind buy.
Nautica Voyage is an extremely pleasant scent that you will most probably end up loving, and because of its price, you aren't risking much. Even if it turns out that Nautica Voyage isn't your cup of tea, you can easily sell it to your friend or family member.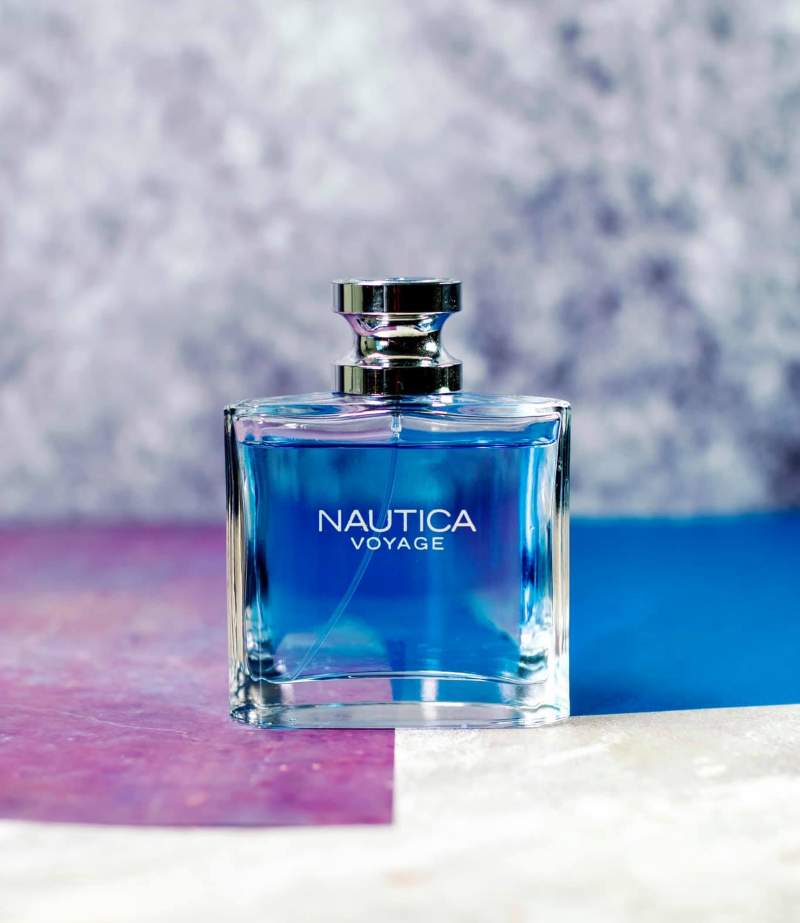 If you decide to buy it online, I would personally recommend getting your bottle of Nautica Voyage from FragranceNet. As their customer for a couple of years now, you can rest assured that you are getting an original bottle. Besides that, they usually have really good discounts, so you might just catch one!
---
Buy Nautica Voyage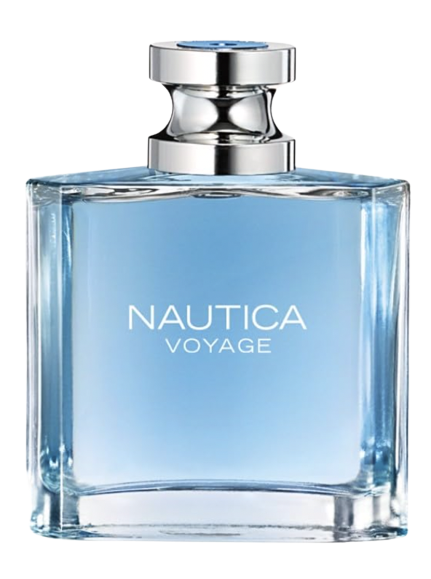 ---
Besides FragranceNet, another trustworthy source is Amazon. We always link directly to the authorized resellers or perfume house itself, so it's a perfectly safe buy.
You can also get your bottle from Nautica's website and a few other trustworthy online fragrance resellers.
You will notice different prices on these websites but shipping times also vary.
The most important thing is that if you buy from these sources, you can rest assured that you will get the original fragrance and not be scammed with fake ones.
Always be super cautious when buying fragrances online to avoid getting scammed and buying a fake fragrance — it's not that you can just end up with money thrown away, but you can also get a skin condition as fake fragrances are not tested on human skin and they are not safe to use.
Packaging
Nautica Voyage comes in a beautiful, transparent, irregularly shaped bottle that has the name of the brand and the fragrance name written on the front side.
The juice has a gorgeous, baby-blue color which goes well with what this fragrance truly offers. As I previously mentioned, the bottle now has a plastic, metallic-like cap and the atomizer does a decent job.
Nautica Voyage comes in 3 sizes:
50 ml (1.6 oZ)
100 ml (3.4 oZ)
200 ml (6.8 oZ)
Conclusion — Is Nautica Voyage Worth It?
Considering its uniqueness, scent, performance but also price, Nautica Voyage is definitely worth it.
It's mind-blowing that a company, famous for producing watches and clothing, managed to make such an outstanding perfume — extremely affordable but so likable.
It definitely represents a must-have in the collection, at least as proof that good fragrances today can be cheaper and still incredibly successful. Luxury fragrances are a category on their own, but with the idea that everyone can smell good, Nautica delivered an incredible piece of art.
If you're a beginner who's just discovering and exploring the world of scents, Nautica Voyage is definitely a good start.
Have you tried it before?
How do you like it?
Let's talk in the comments below!
We are sorry that this post was not useful for you!
Let us improve this post!
Tell us how we can improve this post?