Just when you think that there's no direction left for the Sauvage line to evolve, Dior releases the Sauvage Elixir, the fourth flanker of the tremendously popular Dior Sauvage line.
Dior Sauvage Elixir came out in 2021 as a story for itself – different from other flankers, yet still with that famous Sauvage DNA that won the hearts of many.
The nose behind this fragrance is the master perfumer Francois Demachy who was the Dior's in-house perfume since 2006. Before leaving Dior, his last creation for men was Dior Sauvage Elixir.
In this post, we will thoroughly examine all of the facets of the Dior Sauvage Elixir, including its scent, longevity, and appropriate occasions for wearing it, as well as analyze if the Elixir really is worth the investment (and why it got a deserved place on our list of best winter fragrances for men in 2022!).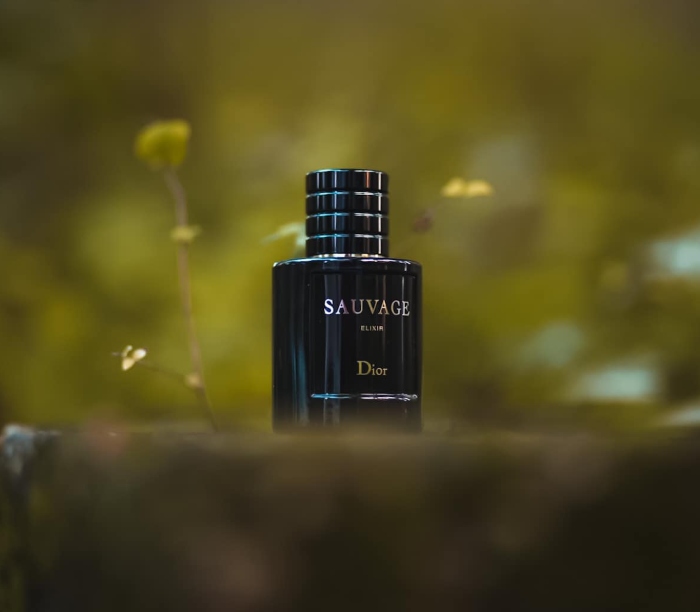 ---
Buy Dior Sauvage Elixir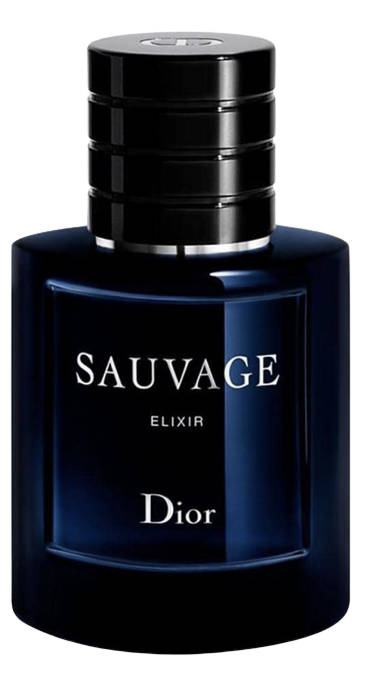 ---
What Does Dior Sauvage Elixir Smell Like?
Dior Sauvage smells extremely luxurious, masculine, and animalistic. The main note of lavender is dominant, but fresh and warm spices combined around it make Elixir incredibly unique and powerful.
Dior Sauvage Elixir is a scent that aims to inspire a feeling of wildness and freedom – similar inspiration to when Dior Sauvage (EDT) came out with a Johnny Depp commercial, but truth to be told, Elixir lives up to the idea!
Top notes:
Grapefruit
Nutmeg
Cardamom
Cinnamon
Heart notes:
Base notes:
Licorice
Woods (sandalwood)
Vetiver / oakmoss
Amber
Patchouli
The smell is an energizing and intensely sensual combination of aromatic but also woody ingredients that is both invigorating and deeply sensual.
Light citrusy opening with grapefruit combined with nutmeg as the leading note and cardamom as a fresh spice is an incredible combination that literally leaves you breathless on first smell.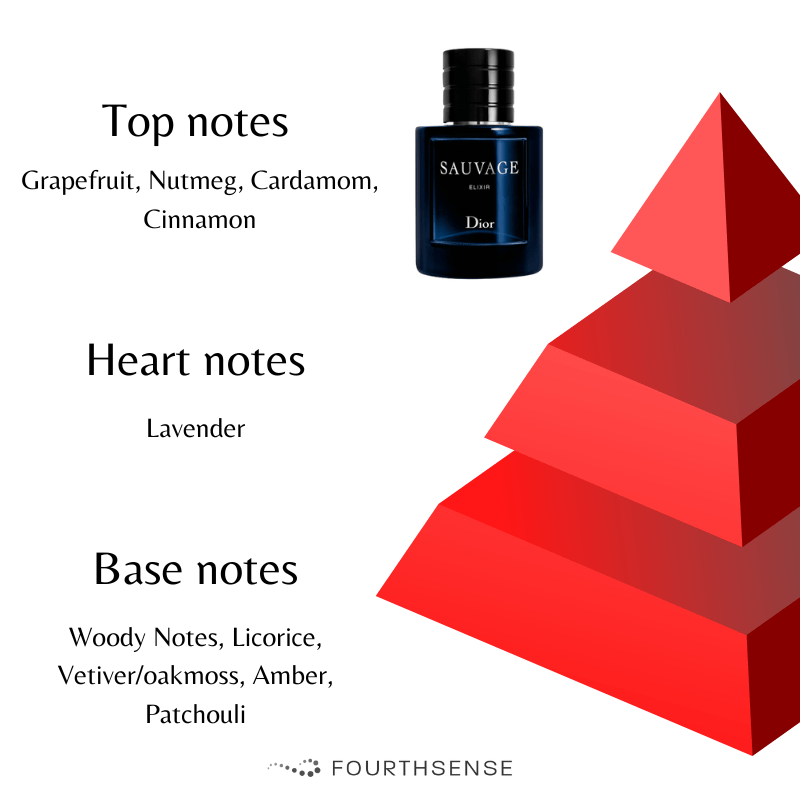 The opening is smooth and sharp at the same time and it simply starts claiming the space around you.
The heart of lavender starts kicking in after 15-20 minutes and that's when Elixir evolves into something, I'd dare to say, very unique and powerful.
The base contains woods to support smoothness, amber to exaggerate animalistic notes, and patchouli to give the entire composition earthy touch.
The entire scent is ISO e Super and ambroxan heavy which allows Sauvage Elixir to project for hours and very far in distance. Also, ambroxan (aroma chemical of ambergris) gives it a wild and animalistic note, but also leaves a very strong scent trail behind you.
Altogether, Sauvage Elixir (in my opinion) definitely has Sauvage DNA but you can only feel it a bit later – if you combine Sauvage DNA and add smoothness to it but you also go beast mode with spices, that would be what Sauvage Elixir is made of.
The hype around this fragrance is definitely justified – it's a true masterpiece of Francois Demachy, the scent is absolutely intoxicating (HUGE compliment getter), the performance is through the roof and I'd definitely say it's a really safe blind buy.
How Long Dior Sauvage Elixir Last?
Dior Sauvage Elixir has incredible performance and it lasts easily over 10 hours. It projects great for the first 4-5 hours and sillage never really goes away.
What made the first Dior Sauvage so famous is the fact that it lasted for an entire day. Of course, over the years, performance went down in order for Dior to sell new flankers, but with Sauvage Elixir they went over the top.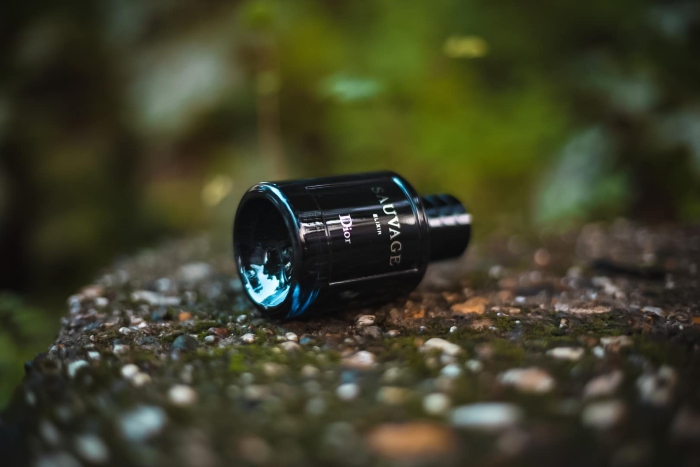 This is one of those scents that really fight off the inevitable future of becoming a skin scent.
It binds with your skin on a whole new level, and if you are looking for something to last the entire day (literally, from sunrise to midnight) rest assured that Sauvage Elixir will not fail.
When it comes to projection – absolute beast. Thanks to Iso E Super and ambroxan in the background, Sauvage will literally scream for the entire lifespan. Regardless if you are home with your significant other or you're in the club, every single person in a radius of 5 feet will be able to sense it.
The same goes with sillage – it will leave a heavy but smooth trail feets behind you. It's powerful, extremely likable and that's exactly why Sauvage Elixir is an incredible compliment-getter.
As this is an extremely popular fragrance you will find debates on its longevity, but rest assured that if you apply it properly on clean skin, you can't get under 8 hours.
When To Wear Dior Sauvage Elixir?
The best time to wear Dior Sauvage Elixir is colder on winter or fall days. When it comes to occasion the best time to wear it is at special events or crowded events.
The Dior Sauvage Elixir loses some of the versatility characteristics that are the trademark of the Dior Sauvage fragrance family, but on the other hand, you get so many other things.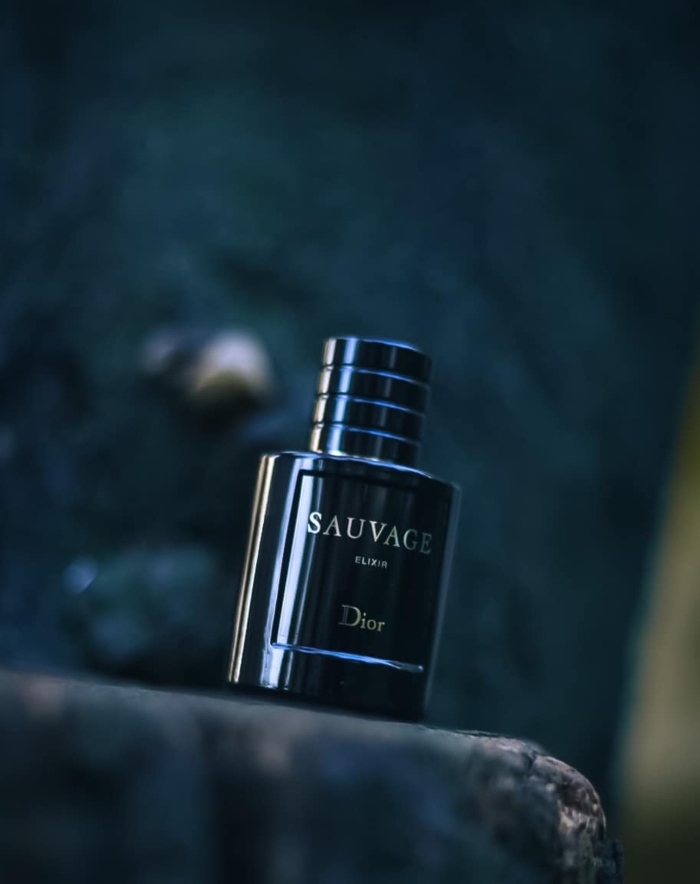 The Elixir is worn best in fall and winter, essentially in colder temperatures. Colder spring days work as well.
It's too strong and too dense for higher temperatures during summer. If you decide to wear it during summer make sure it's strictly nighttime. There's a chance of the scent becoming too sweet, but you should test that out for yourself.
When it comes to daytime or nighttime use, it can work for both, depending on where you are going, what you are doing, and what the temperature conditions will be. In general, I'd definitely recommend avoiding work purposes or light events. Sauvage Elixir has the properties of a beast and you should wear it when you need that beast mode on.
The Sauvage Elixir is more of a special occasion fragrance. The smell and strength definitely don't spout out clubbing and youthfulness. Peppered throughout, you will catch whiffs reminiscent of some old classic fragrances, built around the lavender note.
How Many Sprays of Dior Sauvage Elixir is Enough?
2-3 sprays of Dior Sauvage Elixir should be just enough for optimal performance. Make sure you don't overspray it as performance and drydown will not work as they should.
Sauvage Elixir is extremely potent and there's no need for wasting the perfume. 2 sprays behind your ears or an additional one behind your head on the neck will provide you with everything this incredible fragrance has to offer.
Fragrances potent such as this can actually be over-sprayed with causes not just weakened performance, but also entire composition not to open properly and work as it should. This happens especially if you apply multiple sprays on the same spot.
Generally speaking, it is best to begin with a few sprays and increase the quantity until you find the ideal amount for you. A single spray of Dior Sauvage Elixir should be applied to each pulse point (such as your wrists, neck, and behind your ears) to produce a noticeable and pleasurable scent.
Either way, with just a single spray you will get the beast hiding in a dark blue bottle, and there's no doubt about that!
Where To Buy Dior Sauvage Elixir?
The best place to buy Dior Sauvage Elixir is a physical fragrance store that is an authorized reseller of Dior. If you're buying online, it's best to buy it on Fourth Sense Shop, FragranceNet, Notino, or Amazon.
The safest way to buy yourself a perfume is to buy it at a local perfumery that is an authorized reseller or that they at least sell original fragrances. On another positive note, trying it at a store gives you an advantage in that you can test if the smell really is as expected. You can test how it smells on your skin but also test out its longevity.
Dior Sauvage in general is one of the most popular lines of fragrances ever, so it should definitely not be hard to find Elixir or any other fragrance to buy. Also, Sauvage Elixir is a relatively new fragrance, reformulation is a non-existent issue (for now unfortunately), and different batches don't have different scents or performances.
Ultimately the best place to get it is from our Fourth Sense Shop – we work only with reliable and trustworthy wholesalers and we always strive to keep the price as low as possible.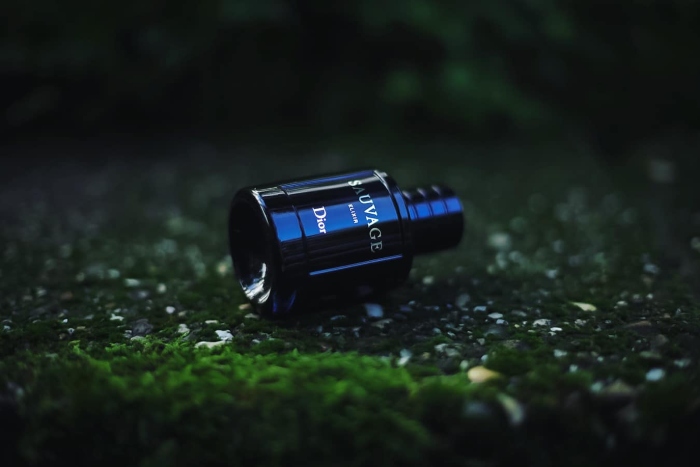 Another trustworthy source is the place where I bought many fragrances from – FragranceNet. They are great, but they can be a bit expensive sometimes. In this case, Fourth Sense Shop has the better price for Elixir.
Also, in the case of Sauvage Elixir, you can get it on Amazon as well.
---
Buy Dior Sauvage Elixir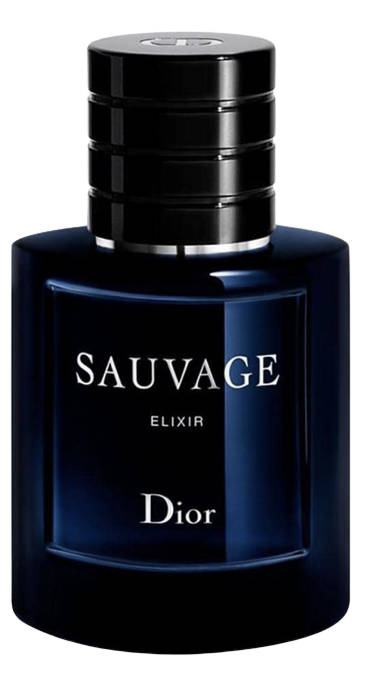 ---
Also, you can't go wrong with Dior's official website which will help you find a boutique, but you can find much better prices on the links above.
There are many options out there online to buy fragrances. Some other safe bets would be FragranceX, Sephora, Notino, and some others. You will notice many different prices though, that can come as a result of differing shipping times, but definitely, no fakes should be delivered. If you want even more options, you can check out our guide on the safest places to buy fragrances online.
Always take great care when purchasing perfumes online to prevent being duped and purchasing a fake fragrance. This is because fake scents can be unsafe to use, usually not tested on human skin, and you also end up with money wasted.
Packaging
The Dior Sauvage Elixir is packaged in a very neat, more luxurious packaging than the usual box. This time you are greeted with a two-part, hard cardboard box, where the bottle sits inside the lower part, which gets revealed when you remove the bigger upper part of the box. The name of the brand and fragrance is at the front, classic Dior logo on the top. Your batch code is found at the bottom as well.
The bottle itself looks very similar to the other brother fragrances in the family, but a tiny bit smaller. The name is put in a silver/gray color in a dipped section on the flacon. There is also the Dior logo on the top of the cap and a very interesting concave shape on the underside of the bottle. The batch code is also etched into the glass rim on the bottom. Standard high-quality atomizer and magnetic cap.
The whole presentation feels more expensive and more luxurious than what you would expect from a designer fragrance. On the other hand, this designer fragrance comes with pretty much a niche fragrance price, hence this presentation upgrade is very fitting.
At the moment the Dior Sauvage Elixir is only available in a one-size bottle – 60ml (2 fl oz).
Summary – Is Dior Sauvage Elixir Worth It?
Considering uniqueness, popularity, likableness, compliment-getting factor, and impression but also the price, yes, Dior Sauvage Elixir is definitely worth is, and currently one of the best buys that you can make when looking for men's fragrances.
When EDT came out first, we were blown away, and soon after that, Dior Sauvage EDP made its debut and it was truly amazing. The Parfum version didn't get such compliments (it was actually one of the most hated fragrances in 2019), but Elixir got the line back on track to record-breaking success.
Words simply cannot describe how good of a job Francois Demachy did.
Overall, Dior Sauvage Elixir is a fragrance that is worth considering for any man who likes a very powerful scent that contains spicy and aromatic notes. It is very very powerful, and if not careful can be overwhelming. The Elixir's concentration is blended very well, with high-quality raw materials. Generally, this is more of a fragrance for the middle eastern demographic.
It lasts monstrously long. Be aware that this is not the versatility beast the other Sauvages are. This is for you if you are in need of a scent suitable for fall and winter, and generally low-temperature conditions. The smell has moments of a throwback to some old popular fragrances but combined and kept in a modern style.
Dior Sauvage Elixir however is quite expensive. With its high price tag, it almost comes into the range of niche fragrances. On a more positive note, the concentration of this fragrance is so strong, you probably don't always need more than 2 to 3 sprays to create a solid sillage around you.
So, have you already tried the Elixir?
What are your thoughts on it?
Let's talk in the comments below!
+ Bonus: Best Dior Sauvage Elixir Dupe
---
Inspired by Dior Sauvage Elixir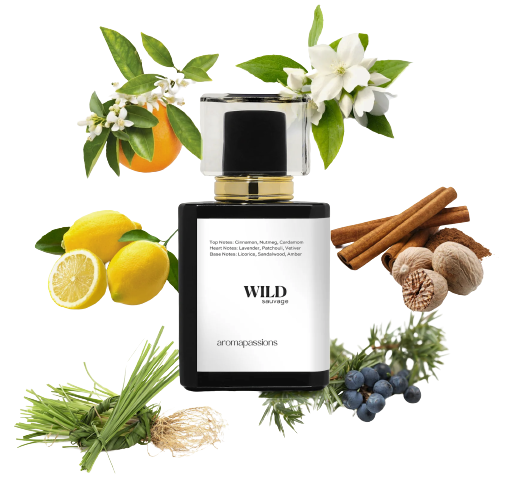 ---
We are sorry that this post was not useful for you!
Let us improve this post!
Tell us how we can improve this post?