In 2019 Tom Ford released Beau De Jour as part of their Private Blend collection and for some reason, Tom Ford decided to make this fragrance part of his Signature collection, so Beau de Jour got re-released in February 2020.
Lots of people were afraid that now since Beau de Jour is more accessible to everyone and when the price is lower, it actually got watered down, and that the scent may be a bit dated as it's a classic Fougere.
These are all legit questions especially from people who loved Beau de Jour from Private Blend, so in this blog post, we're going to review all things you might want to know about this amazing fragrance.
Beau de Jour means "a beautiful day" in French that's exactly what this fragrance is – a true classic fougere fragrance for men and it even won 3rd place on Fragrantica's best perfume of 2020 for men contest.
Also, the fact that it ended up on our list of best spring fragrances for men in 2021 says a lot about how amazing this fragrance is, and so without further a due, let's dive into its captivating notes and understand why it has garnered such acclaim.
---
Buy Tom Ford Beau De Jour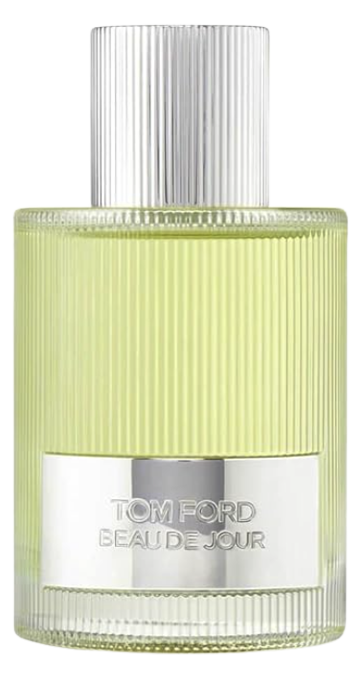 ---
What Does Beau De Jour Smell Like?
Tom Ford Beau de Jour smells like a very classy, elegant, and masculine fougere scent with a main note of lavender.
Old Beau de Jour was also recognizable by its lavender scent and in a difference to new Beau De Jour, the scent is different but notes are the same.
New Beau de Jour is another proof of what I've been saying ever since I got into the fragrance world – notes pyramid means nothing, and it's only 20% of scent identity.
People love to see what are the notes in the perfume thinking they will know how does something smells, but that's not entirely correct and the new Beau De Jour proves just that – same notes like the old one, but an entirely different scent.
Tom Ford wanted to make this fragrance part of his signature collection and therefore make it more affordable, which turned out to be a very smart move – it's better, more affordable and people love it!
Even though the notes pyramid doesn't much matter, I know we all love to see it and here it's very simple just like with most of Tom Ford perfumes – simple formula but incredibly well blended.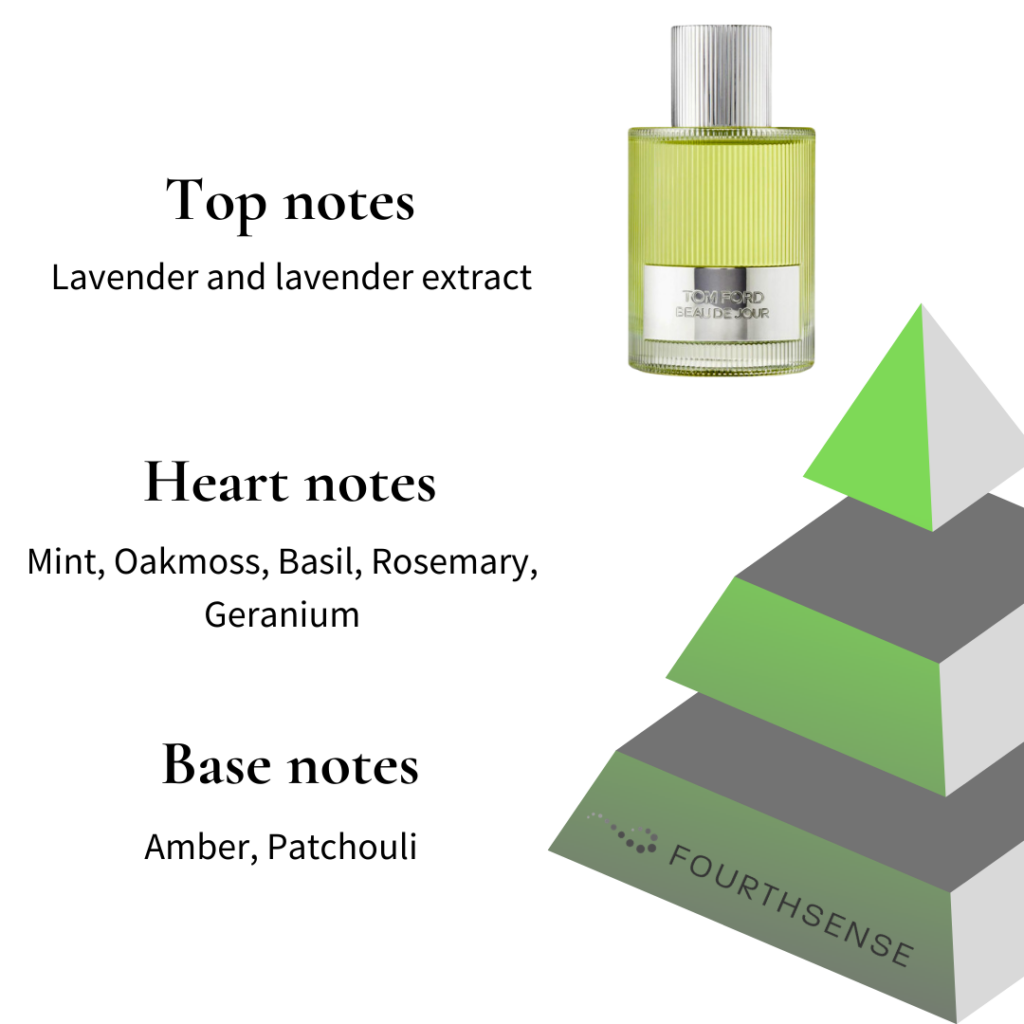 The top notes are only lavender and lavender extract. Straight out of the bottle, beautiful lavender fills the room easily.
After opening passes, middle notes and base start to shape themselves around the lavender making it super smooth, elegant, classy, like a gentleman who knows what he's doing and has things under control.
Heart notes are:
Oakmoss
Mint
Rosemary
Geranium
Basil
Mint gives the lavender beautiful freshness while rosemary makes it slightly spicy and very sexy.
Base notes are patchouli and amber and they serve only one purpose and that's to make it super masculine, and they are doing the job just right.
The type of patchouli used here is dirty and earthy which is exactly what these smooth and light notes needed to make them super masculine!
To me, this is absolutely gorgeous scent just made for spring. Green, aromatic and so beautifully styled, a man in a suit and with amazingly groomed hair.
Lots of people said that it smells like expensive Davidoff Zino, and I see the similarity but let's face it – the smoothness and performance of Beau De Jour are just incomparable.
Speaking of performance…
How Long Does Beau de Jour Last?
On average, Tom Ford Beau de Jour lasts for about 7-8 hours which is great considering this is a fougere fragrance. Some people reported longevity over 10+ hours while others said that it turns into the skin scent after 5-6 hours, but that's perfectly normal as it all depends on the type of skin.
Besides the type of skin, people are not usually very educated when it comes to applying fragrance properly, and that definitely affects perfume's longevity.
When it comes to performance, I'd say standard Tom Ford performance.
Beau de Jour projects for 5-6 feet for the first 3-4 hours and sillage is above average and pretty good, leaving a scent trail of around 3-4 feet behind you.
Tom Ford usually makes huge sillage on fragrances that are made for colder days, so considering the sillage of Beau de Jour as a spring fragrance it's very well done!
How Many Sprays of Beau de Jour is Enough?
Anywhere between 3-5 sprays of Beau de Jour will give you optimal performance and will work just fine – get two behind your ears, one on the neck behind your head and if you want to add a little bit more, feel free to add two in the dips of the collarbone.
According to Tom Ford's three rules of fragrance, Tom Ford always recommends getting as much as you can because "why smelling a little bit good, when you can smell great?".
This does make sense here and there, but in the end, I beg to differ – applying a ton of fragrance on the same spot can cause fragrance not to open and perform properly, and trust me, I tested it.
However, when it comes to Beau de Jour, I'd say you can't really over applying to the point where it shifts its performance because it's super light and very stable.
The best way to wear it? Test it for yourself, and see what works for you best!
We already covered this topic in depth, so if you want to learn how and where to apply perfume for the best performance, make sure to check out our guide here!
When to Wear Beau de Jour?
The best time to wear Beau de Jour is definitely spring as that's exactly what Tom Ford made it for – beautiful, light, green spring days.
You won't make a huge mistake if you decide to apply it over summer as it's still a light and nicely fitting scent for warm days.
When it comes to the occasion, Beau de Jour was made for a well-groomed man, so I'd say any occasion where you can wear a suit or even a tuxedo.
It's definitely not for boys nor for relaxed style – it's made for a gentleman!
Where To Buy Tom Ford Beau de Jour?
The best place where you can buy Tom Ford Beau de Jour is Tom Ford store or a perfumery that's an authorized reseller. If you want to buy it online you can do it on the Tom Ford website, Amazon or Sephora.
---
Buy Tom Ford Beau De Jour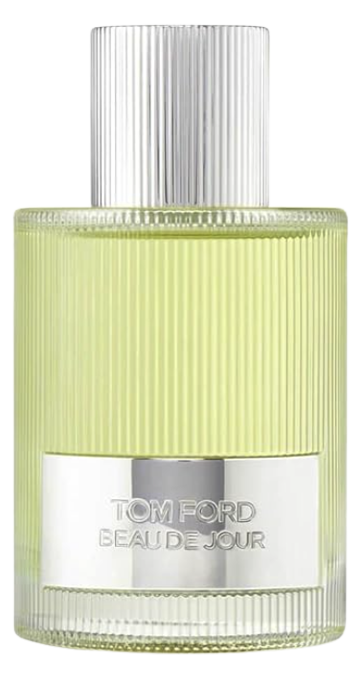 ---
It's always the best option to visit a physical store because you get the benefit of trying the perfume before buying it but since these are weird times it's completely understandable if you are not in a position to visit a perfumery.
Either option will work just fine and you can rest assured that you'll get an original.
Always be careful and super cautious when buying perfumes online as there are a lot of scammy websites selling fake perfumes and fragrance copies which are very dangerous for your skin health!
Always buy from a trusted source!
Summary – Is Beau de Jour good?
Beau de Jour by Tom Ford is not just good – it's an amazing spring fragrance that will most certainly bring you a ton of compliments!
It smells like a lavender bomb packed in an elegant and masculine box and it will give you hours of longevity.
Performance is amazing also, and projection and sillage are pretty moderate and long.
It's a truly incredible spring fragrance and you can get it on all occasions where you wear a suit and a tie or even a tuxedo.
Overall, you'll be amazed by how good the Beau de Jour is!
Have you tried it?
Tell me in the comments section!
Cheers!
We are sorry that this post was not useful for you!
Let us improve this post!
Tell us how we can improve this post?