Jasmine fragrance fans may feel like they are looking for a needle in a haystack when tracking
down a reasonably priced yet high-quality option.
But surprisingly, in 2017, Gucci released a mind-blowing collection of the debut designer's
jasmine scents that I most anticipated, as did many perfume lovers. Everyone knows that
these ultimate jasmine notes are extremely expensive and a real struggle to get your hands
on.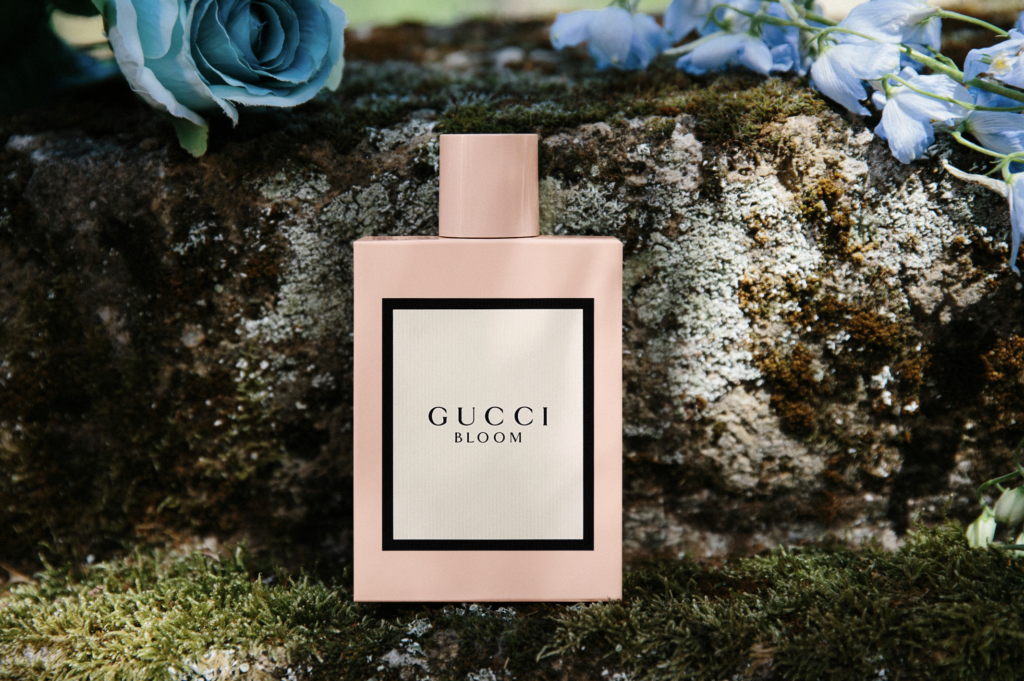 ---
To be completely honest, I had completely forgotten about Gucci for quite some time. I had
given up hope that we would receive a truly remarkable surprise from them.
Creating a high-quality perfume that fits within a designer's budget is not an easy task. The
prices are often outrageous, and that doesn't seem fair.
What does the year 2023 have in store for Gucci Bloom? Is it what matches your expectations?
And what's the latest talk regarding its latest addition, Gucci Bloom?
Exploring the Heart of Gucci Bloom
Gucci Bloom smells sweet, flowery, and pretty pleasing; the most dominant note is
jasmine.
The intoxicating scent of Gucci Bloom is more than just a perfume. At first, you'll smell an
explosion of flowers with a combination of sweet Tuberose and Rangoon Creeper and a
prominent note of Jasmine.
The precise note pyramid is a hint of information; however, the details were never disclosed.
Jasmine Buds
Rangon Creeper
Tuberose
Lemon
Mandarin
Sandalwood
Velvety Orris
The creator of this masterpiece, Alessandro Michele, who selected ingredients with master
perfumer Alberto Morillas, was successful in convincing us to desire all that a garden of
dreams smelled like.
The amazing use of jasmine was the first thing that caught my attention. It's an upscale, silky,
and lavish take that you might not immediately identify with high fashion houses. I have no
words to express the quality of the work and the skill with which this odor was composed.
When I used it for the first time, a bouquet of sandalwood, tuberose, and jasmine greeted me
as I opened the bottle. This perfume, in contrast to many other jasmine-based fragrances, is
neither sharp nor earthy, and it has a clean aroma. As a result, a wide variety of people can
enjoy wearing it.
Which stage of Gucci Bloom do I like best?
In particular, I enjoy the heart and drydown of Gucci Bloom (the gradual drying out at
the middle and end of the fragrance). Simply Amazing!
After a while, the undertones of sandalwood and the gentle jasmine notes emerge and envelop
you. A sweet, mysterious undercurrent complements the expressiveness of its character. As
it settles, a persistent, deep note of rangon creeper and jasmine smoothness emerges. The
jasmine's prominence is well complemented by undertones of lemon zest and the appeal of
sandalwood.
At its peak, after drying down completely, the odor reaches its pinnacle, which is extraordinarily
rich, refined, and silky. Alberto Morillas did a fantastic job of taking this fragrance to the next
level, where it now competes with the most prestigious brands.
Gucci Bloom is being offered as a feminine product, and its overall appearance is also
attractive. It's not that men can't rock it; it's simply that the floral, sweet, and vibrant sense of
it is more suited to women.
Gucci released it in 2017 to meet the high standards set by Gucci Flora. However, I find a
whole world of difference between the two scents. The coziness that Gucci Bloom exudes is
unmatched by any other floral scent.
This is a bloom unlike any other, one that is sure to draw admiration and make an indelible
impact. If you enjoy jasmine fragrances, Gucci Bloom is a good option for a blind purchase.
This new note on femininity has its own special charm and is sure to win praise.
What Makes Gucci Bloom Last So Long?
Warming Gucci Bloom is a high-end fragrance with a stay of 8-10 hours, depending on
skin type. The pleasant aroma and projection make it a fan favorite due to its
widespread appeal and pleasantness.
Warming Gucci Bloom has a great longevity of between 8 and 10 hours, depending on the
type of skin you have. The projection lasts for at least two to three hours before it starts fading
to a skin tone.
Let me tell you about my own experience. This fragrance absolutely blew my mind in terms of
its quality. It lingered on my skin for more than 10 hours, which is exceptional for a high-end
fragrance.
I can feel the projection from a distance of several feet away when I first apply it. After around
2 hours, it begins to settle closer to the skin, where it retains a lovely presence.
Some people may have had negative reactions to the fragrance of jasmine, but they seem to
be in the minority. At least in my experience, the effects of this perfume are long-lasting, it has
a pleasant aroma, and it projects well.
Gucci pleasantly surprised us with its wonderful scent and exceptional quality, which is not
something you see every day in a designer perfume. I appreciate that very much. This
fragrance is a fan favorite because of its widespread appeal and general pleasantness.
How Much of the Gucci Bloom is Enough?
Are you unsure of how many sprays of Gucci Bloom you should give yourself?
Keep in mind that this perfume is potent, so a light application is enough. Obviously,
you don't want to shout everyone else out of the room.
Four or five sprays ought to do the trick for optimum effectiveness. Put some behind your ears,
on the dip of your collarbone, and one on the back of your head. Don't forget your wrists, which
will give you fragrance for up to eight hours.
If you care about making the most of the valuable spray, give some serious thought to the
clever tricks for using it efficiently. Just a dab behind the ears, and the aroma will gently
surround you. It will make an indelible mark on your collarbone, thanks to your dress.
A single spray of Gucci Bloom applied behind the neck will leave a
trail of magic that many people will appreciate.
When is the Best Time to Wear Gucci Bloom?
Imagine a stunning woman attending an exclusive event later that evening while wearing this
perfume. That's saying a lot about the heart notes of this fragrance, which supports the idea
that guys who like women in sweet and creamy aromas are attracted to it.
Consider wearing it in the summer and spring. It retains the allure of the evening and has
the potential to keep the party going even in the middle of the day. If you want to get the most
out of this aroma, you should do your best to avoid using it in the cold months.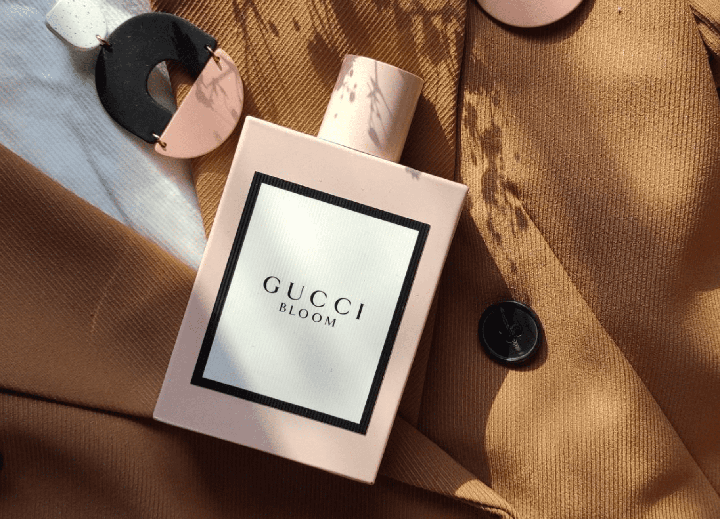 I think the potency of the fragrance seems to say it all. This is the kind of fragrance that works
best for evening events, such as a romantic dinner with someone special or a lively gettogether with a group of your closest friends, because of its rich aroma.
You can project an image of sophistication and maturity by wearing this fragrance, too. I even
use it when I need to feel professional and presentable for a business meeting since it helps
me look and feel my best.
The Question: Is Gucci Bloom Discontinued?
The million-dollar question now is whether or not Gucci Bloom can still be purchased. Yes,
It's still in stock as of 2023. Although it is on Gucci's official site, you can still find it in
most perfume boutiques and on online platforms too.
---
Buy Gucci Bloom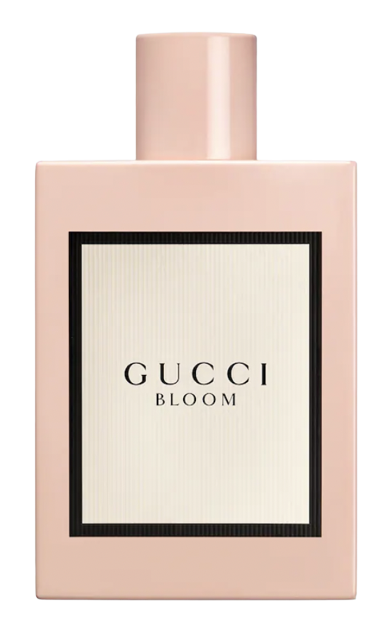 ---
I have even observed some online shops that immediately restock if they are out of stock.
The Big News of 2023!
Gucci Bloom Intense is a floral fragrance for women that was produced by the Gucci design
house in 2023. It was released as a brand-new fragrance by Gucci and was given the name
Gucci Bloom Intense. If you're looking for a brand-new fragrance to try, you should definitely
consider the new Gucci launch.
---
Gucci Bloom Intense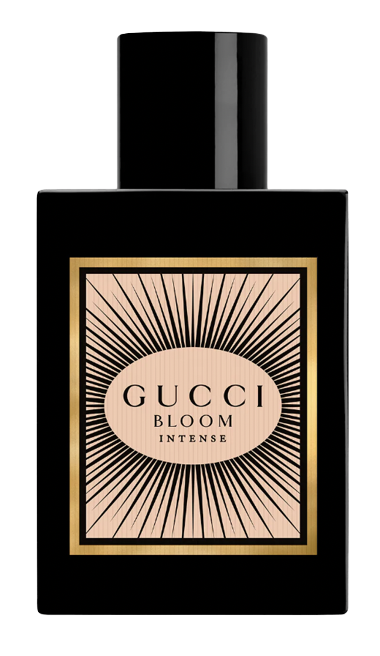 ---
This scent was originally created by master perfumer Alberto Morillas, who was also
responsible for the past Gucci Bloom series.
I believe this perfume is more on the fruity side of fragrance because its top notes consist of
Ginger, Pear, and Mandarin Orange, while the middle notes include Tuberose, Night Blooming
Jasmine (our hero), Jasmine Sambac, and orange blossom, and the base notes consist of
Patchouli, Moss, and Coconut.
This fragrance is suitable for spring, summer, and fall, for both daytime and nighttime events.
Where Can you Get Gucci Bloom?
If you are trying to purchase a bottle online, your best chances are Gucci department stores
and trusted online sellers such as Fourth Sense Shop, FragranceNet, and Amazon.com.
When you are shopping online, keep a close eye out to protect yourself from getting ripped off
by fake products. Don't buy from anyone less trustworthy than Fourth Sense, FragranceNet,
or Amazon. That's for the best of your skin! Even I have been a regular customer.
Also, it is usually best for me to test it out on a small patch of skin first before putting it
elsewhere. I recommend doing this because it is possible that some people won't like the way
it feels on their skin when applied.
Packing and Presentation
The sophisticated matte packaging features gloss sealing for added appeal.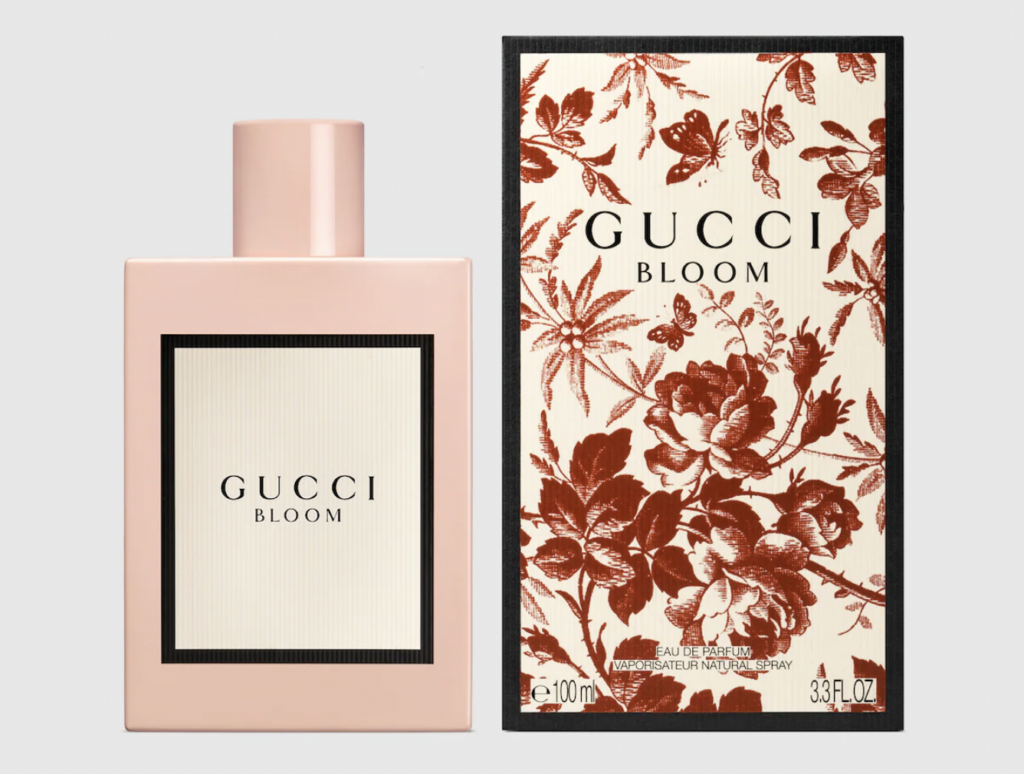 The packaging for the scent is minimal and classy. It's vintage and sweet because of its nude
pastel hue; it has sleek, simple lines. Available in nude, yellow, and red bottles with a stunning
lid of same color, I would say that the bottle is a work of art. Its exterior reflects the refined
quality found within. With the complementing black label.

For Gucci, Bloom Intense can be purchased in a package that is all black.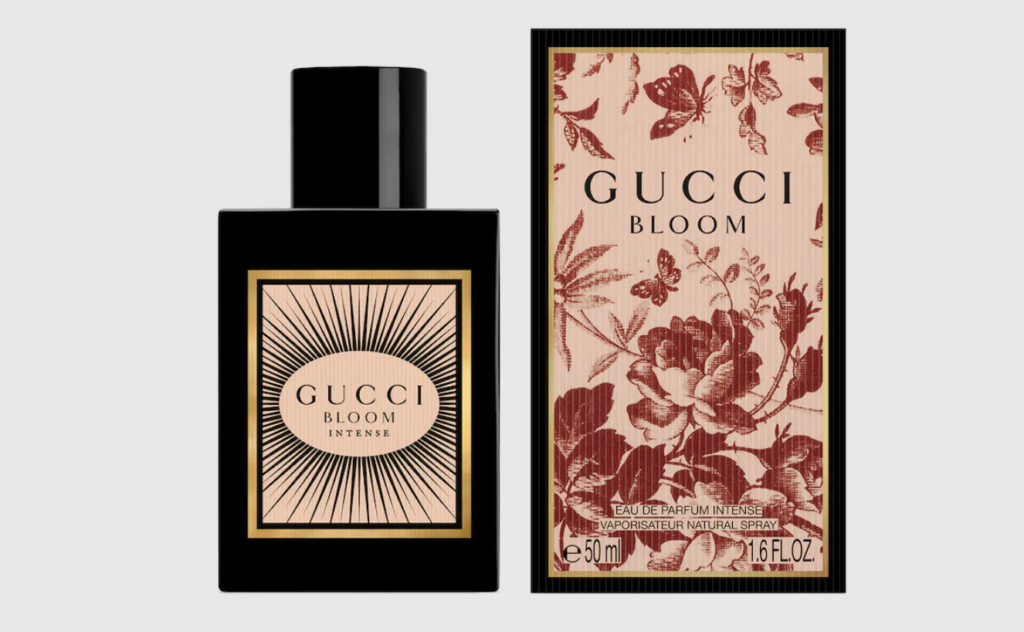 There are only two sizes to choose from: 50 ml and 100 ml.
Is It Worth Buying Gucci Bloom?
Yes, unquestionably, in 2023. It's remarkable because of its widespread popularity,
impressive functionality it possesses, and luxurious packaging it comes in. The designer
perfume industry may have found its crown jewel in this.
It's not often that a high-end perfume lives up to expectations. Gucci succeeded in delivering
not only an alluring aroma but also a superior-quality product. I will be eternally appreciative
of that.
The reviews of Gucci Bloom are mixed; however, I personally found it to be a pleasing
fragrance that lasted for a long time and had decent sillage. When I tried it for the first time, I
was completely taken aback by it.
During the first two hours after application, the Gucci Jasmine Bloom fragrance had wonderful
projection and sillage on my skin. Its crowd-pleasing aroma could be detected from several
feet away, and it sparked numerous accolades for its success.
Is It Really Necessary To Spend So Much Money On Gucci Bloom?
If you are in search of a perfume option that may fit your pocket yet take you to a
fragrant paradise similar to the iconic Gucci Bloom fragrance, Dossier's Floral
Honeysuckle is the final answer you've been seeking.
---
Gucci Bloom Clone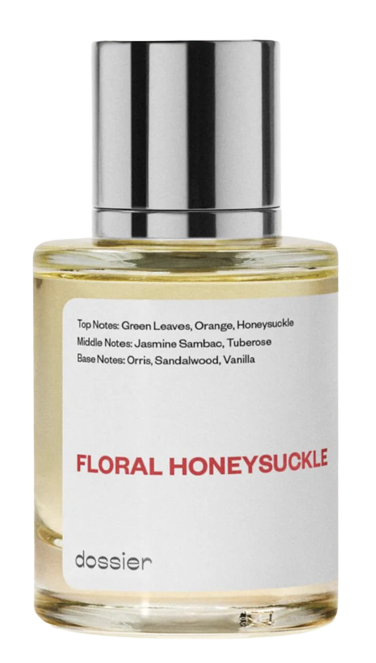 ---
For me, Floral Honeysuckle feels like a leisurely stroll through a colorful garden full of
honeysuckles on a warm day; that's what my senses will experience on a journey with just a
few sprays.
It's like the grace of nature and the beauty of femininity were bottled up and put on display.
This perfume captures the essence of flowery profusion and is a delightful companion at any
time of day.
This pleasing fragrance is available in a 50 ml clear bottle with a silver color lid that
complements the muted yellow liquid inside.
Blossoms that include a pleasant blend of flowers as the top note of green leaves, orange,
and honeysuckle, and the heart of the perfume is captured by jasmine sambac, and tuberose,
with muted notes of orris, sandalwood, and vanilla to linger all day.
How about giving it a shot? Tell me about your favorite jasmine cologne. Join the
discussion below!
We are sorry that this post was not useful for you!
Let us improve this post!
Tell us how we can improve this post?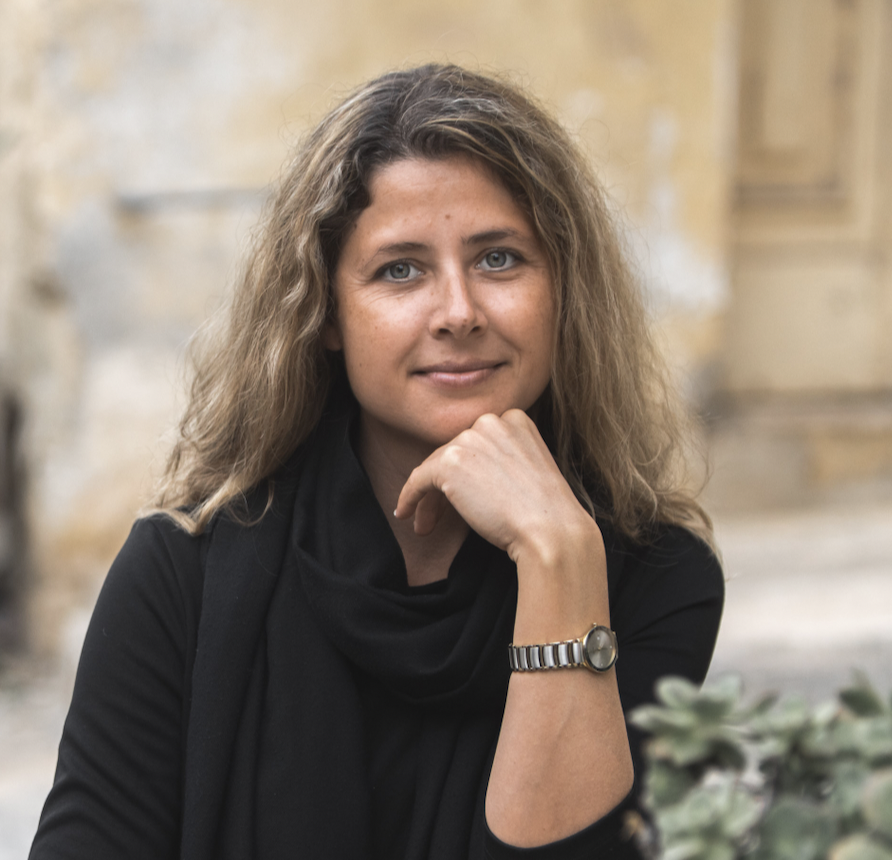 At Fourth Sense, Lana is more than just a reviewer; she's a storyteller. Her reviews delve deep into the heart of a fragrance, painting vivid pictures and evoking nostalgic feelings. Readers often say that her reviews transport them to places they've never been, creating an experience that goes beyond the mere notes of a fragrance.